Mississippi Duck Hunting – Linden Plantation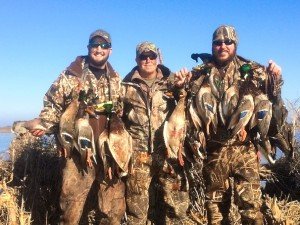 Mississippi duck hunting at Linden Plantation is more than a best-of-best duck hunt.  Steeped in the glorious Mississippi Delta's genteel history and celebrated hospitality, it is an immersive experience that will be cherished by hunters and non-hunter companions alike.  Think Gone with the Wind but with heavy duck straps.
Located in a corner of the world that has harbored overwintering ducks for as long as the mighty Mississippi River itself has existed, and perfectly positioned among Yazoo National Wildlife Refuge's sanctuary and several regional oxbow lake flyways, are Esperanza Outdoors's carefully managed landholdings: flooded agricultural fields, cypress brakes, flooded green timber and managed moist-soil impoundments.  Hunting pressure is purposefully guarded; Esperanza Outdoors caters to exclusive groups of preferably 4-6 guns, not to exceed 4 mornings weekly.  The cumulative result is an astounding daily bag of 4+ ducks per hunter  – over twice the Mississippi average – and about 80% mallards.  Hunting is done from comfortable, well-brushed blinds located within 15 minutes easy drive-time.
Linden Plantation was the Mississippi Delta's original settlement and has since remained in the family.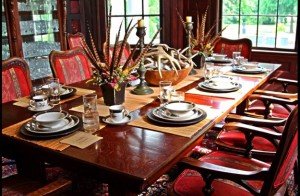 Linden House sits on natural high ridge with a commanding view of beautiful Lake Washington, which was once the Mississippi River itself. The Greek Revival style home is framed by ancient magnolias and gleams metallic red-orange at sunset.  Received as personal guests into the home of owners Cameron and Whitney Dinkins the hospitality immediately bears the casual intimacy of long-time friends. Linden House has been lovingly maintained and retains an understated opulence that harkens the yesteryear of plantation living. Elegant gourmet meals are served on fine china and accompanied by excellent wines.  Relax on the home's luxurious antique furnishings and enjoy top-shelf spirits while recounting the day's events. Look closely and you'll notice hand-painted depictions of the Delta on the century-old wall covering.  Listen closely and you'll hear a serenade of waterfowl beyond the veranda.
Linden is located in the heart of the Mississippi Delta, and is an easy drive from the Jackson, Mississippi, commercial airport & private air services are available nearby.  Your Mississippi duck hunting trip with Esperanza outdoors may be personalized with premium package upgrades: the region's rich and colorful history lends itself to an array of non-hunting and additional hunting activities (see below).  Guests stay in newly-constructed, well-appointed shotgun-style cottages adjacent to, or optional private rooms located within, Linden House.
Timing
Mississippi duck hunting season usually runs from mid- to late-November through the last Sunday in January.
Rates
$600 daily base package rate Mississippi duck hunting package with Esperanza Outdoors.  Minimum 4, maximum 8 guns per group.  Package duration is 2-4 days depending on group size (4-gun, 4-days maximum to 8-guns, 2-days maximum).
$125 Non-hunter companion rate
$475 half-day Mississippi duck hunt only
Your Mississippi Delta experience may be personalized with premium upgrades to include a private room in historic Linden House, dinner at world-famous Doe's Eat Place, wild hog hunting from horseback, chukkar hunting, fishing, hand-grabbing, Mississippi River excursions, therapeutic massages, trap and skeet shooting, and much more.  Call Cameron at Esperanza Outdoors to plan the perfect Mississippi plantation duck hunting experience.
A 50% non-refundable deposit is required after March of each year.  Holding dates prior to March requires $1,000 deposit.  Balance is due on arrival.
Included
Mississippi duck hunting at Esperanza Outdoors includes:
Fully-guided morning or afternoon duck hunt from blinds
Lodging in well-appointed guest cabins adjacent to Linden House
Gourmet meals, refreshments and cordials
Field transportation
Not Included
Esperanza Outdoors' Mississippi plantation duck hunting packages do not include:
Airport transfers (can be arranged)
Mississippi licenses, state and federal stamps, HIP
Firearms and ammo
Bird cleaning ($3 per)
Gratuities (15-20% suggested)
Premium, personalized upgrades
Details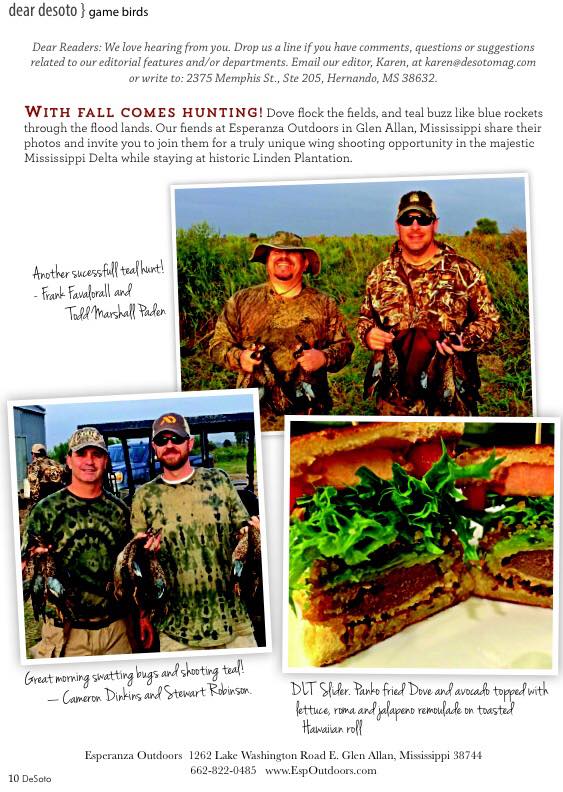 Getting There
Esperanza Outdoors at Linden Plantation is located is situated on Lake Washington, near Glen Allan, Mississippi, between Greenville and Vicksburg.  Nearest commercial flight services are located in Jackson, Mississippi (JAN).  Private/charter flight services may fly to Greenville, contact Cameron for more info.
Guests arrive at about 4 PM the afternoon preceding their scheduled hunt.  Check-out is at noon following the last morning hunt.
What To Bring
Warm waders and waterproof parka, face mask or paint, base layers, gloves, headlight, shotgun choked IC to M, non-toxic ammo such as 3-inch magnum steel 3s, blind bag.  Duck hunting in Mississippi requires a Mississippi small game license, HIP certification, state and federal waterfowl stamps.  Causal attire around the lodge and on the town.
Mississippi Duck Hunting License Sales Online
Mississippi Duck Hunting Regulations
Retriever Policy 
Obedient retrievers are welcome.  Bring your retriever or hunt over your guide's experienced lab.
Connect with Esperanza Outdoors – Linden Plantation Mississippi Duck Hunting

Esperanza Outdoors Twitter (@espoutdoors)
Linden Plantation Photo Gallery
Duck Hunting Photos Esperanza Outdoors at Linden Plantation
Photos
References
Todd Paden (901) 674-8330
John Gordon (769) 226-3021
Ramsey Russell (601) 214-9737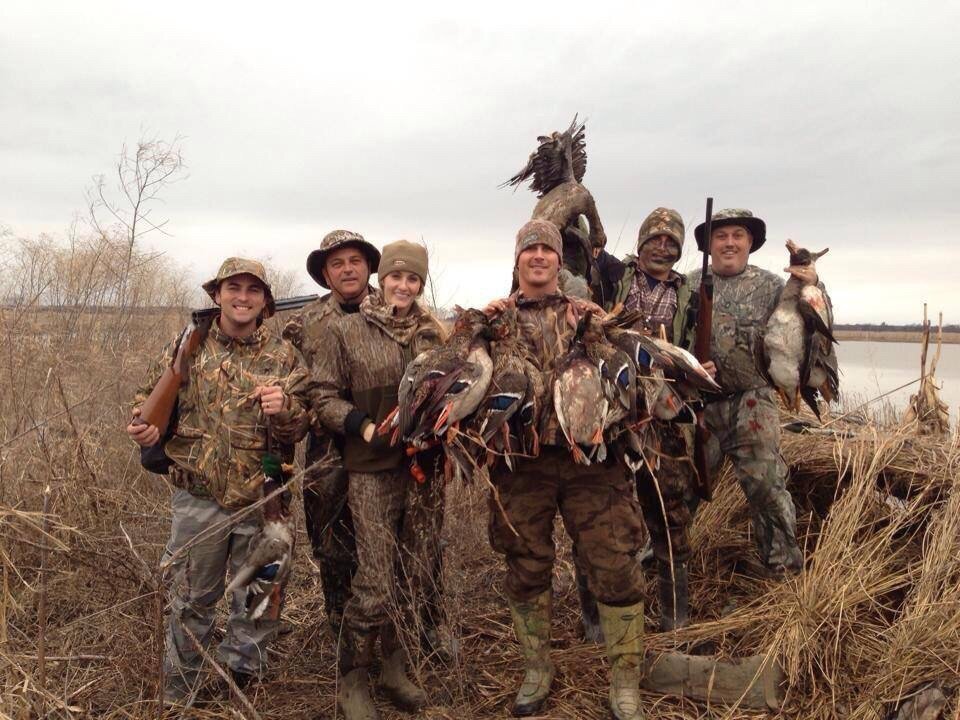 Book This Hunt Direct
For more information or to discuss your Mississippi duck hunting trip with Esperanza Outdoors at Linden Plantation, contact:
Cameron Dinkins
call: (662) 822-0485
email: cameron@espoutdoors.com
Stewart Robinson
call: (662) 202-5695
email: stewart@espoutdoors.com