Alberta Canada Duck and Goose Hunting
All Inclusive Alberta Waterfowl Hunting Experiences in the lush parkland, foothill, and boreal wildlife areas of Alberta Canada. Black Dog Outfitters is located in a 3- flyways hourglass; the convergence of Pacific, Central, and Mississippi flyways, where hunting adventures entail mostly dry-field hunting for mallards, pintails, Canada geese, cackler geese, snow geese, whitefront geese, and sandhill cranes. Black Dog Outfitters is utterly committed to delivering superior waterfowl hunting in Alberta, Canada, as described below.
Black Dog Outfitters brings decades of proven, professional waterfowl guiding experience to the industry, and their carefully curated team operates levels above any other existing outfit in Canada. The Black Dog team consists of 10 men and women whom command 15 million acres of prime hunting area–more territory than other bird game outfit in North America! Dozens of bird game licenses ensures a high quality, voluminous, world-class waterfowling vacation for you and your party.
Fall hunts are conducted September through early-November. Locally hatched ducks and geese are joined by a tremendous influx of waterfowl from the arctic that all amass into flocks numbering many thousands. Every year before their long journey south, these waterfowl stop to gorge themselves on the rolling western Canada grain fields. This congregation of birds happens in the backyard of Black Dog. Like a funnel, much of North America's white-front migration passes through this region. It's here that the spectacular duck and goose hunting take place. Full-time scouts carefully comb through the vast countryside for the most active feeds, ensuring fresh, unpressured ducks and geese for each hunt.
Dry-field hunts are the standard but waterfowl hunts over water aren't unusual. Depending on the gameplan, sizable spreads of full-body, windsocks and silhouettes are strategically deployed so that ducks and geese present themselves as perfectly as possible. Black Dog Outfitters gladly accommodates all of your individual and group needs. As well, Black Dog offers limited hunts for trophy white-tailed and mule deer.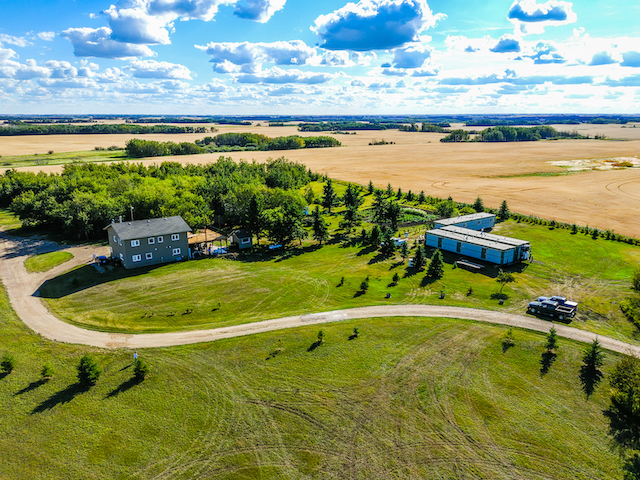 Clients are housed and fed in Black Dogs Outfitters' spacious hunting lodge (the White-tail Lodge) that sleeps 22 hunters comfortably. Located on 10 acres of pristine farmland, their lodge is beautifully appointed with comfortable furnishings, wifi, and captivating views of the gorgeous Alberta countryside. A firepit, patio, two-story covered deck, and spacious lounge make for an enjoyable and relaxing vacation experience.
Loosen your belt because these top-notched Alberta waterfowl hunting packages include 2 lavish home-cooked meals and many snacks that won't disappoint. Black Dog Outfitters prides themselves on fresh cooked meals with locally harvested meats, wild game, and produce grown on site.
This top-notched Alberta waterfowl hunt especially caters to corporate groups of 8-16 hunters. Don't let guns and ammo inconvenience your travel, either–they're included, too. Getting to this Alberta Canada duck and goose hunting paradise is as simple as flying into Edmonton, Alberta, where you'll be met by Black Dog Outfitters Alberta Canada waterfowl guide staff and driven to the lodge about 1.25 hours away.  It's little wonder this excellent guided Canada waterfowl hunt in Alberta usually sells quickly and entertains repeat guests that have hunted here for many, many years.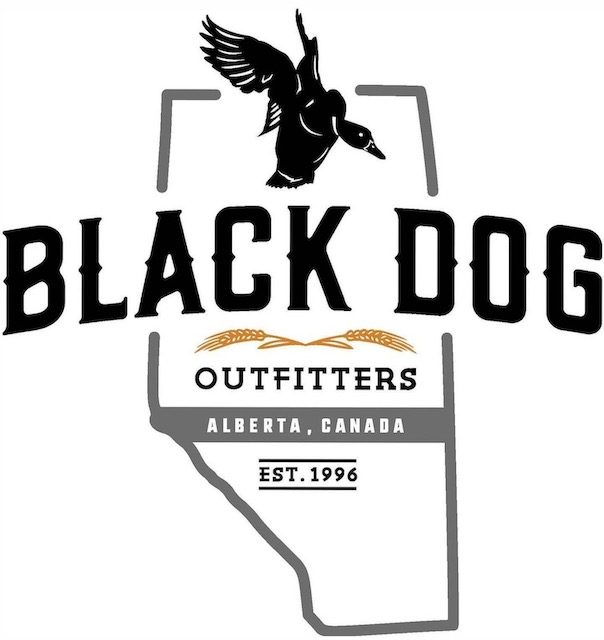 For more information about these excellent Alberta Canada duck and goose hunting packages, follow their instagram @BlackDogOutfittersAlberta, click "Book Now," or contact them via email at blackdogoutfitterscanada@gmail.com.  Black Dog Outfitters delivers superior total-package Canada waterfowl hunting experiences. Specializing in exclusive treatment for corporate groups.