Alberta Canada Duck and Goose Hunting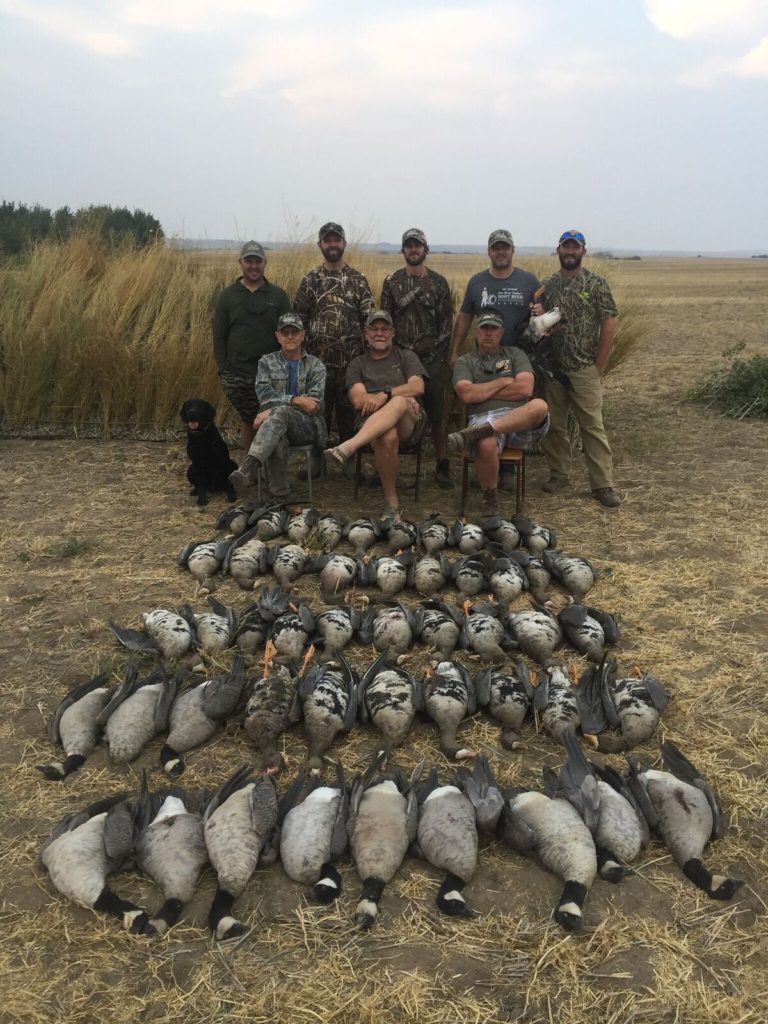 Alberta Canada Duck and Goose Hunting the likes of which you've always dreamed. The Alberta Waterfowl Outfitters experience entails mostly dry-field hunting for mallards, pintails, Canada geese, cackler geese, snow geese and more specklebelly geese then you'll find elsewhere in Canada. But it doesn't happen by accident. Full-time waterfowl hunting guide, Brennan Hudson brings over a decade of professional guide experience to the table. He and staff are young, savvy and committed to delivering superior waterfowl hunting in Alberta. Says a long-time guest, "The accommodations, the meals, the scenery, the hunting and the people make this a must-do for any waterfowler. If you look up the definition of work ethic there is a picture of Brennan."
A rich tapestry of hot agricultural food crops paint million-acre swaths in the headwaters of North America's waterfowl migration.  September through October, abundant, locally-hatched ducks and geese are joined by a tremendous influx of waterfowl from the arctic, which amass into flocks numbering thousands. Gorging themselves on peas, barley, corn, wheat, fattening themselves for the long southbound journey. Like the narrow stem of a funnel, most of North America's white-front migration passes through this area, too.  And it's here that these spectacular Alberta duck and goose hunting take place. Full-time scouts scour the vast countryside for the most active feeds.
Leave the waders at home. Dry-field hunts are the norm, and waterfowl hunting near water doesn't involve your pitching decoys. Hate to shoot from layout blinds? No problem. Most hunts utilize well-grassed a-frame blinds so that hunters can stand to shoot. Let Brennan know when booking of any special mobility concerns and they'll gladly accommodate your needs. Depending on the game-plan, sizable spreads of full-body, windsocks and silhouettes are deployed such that ducks geese present themselves as perfectly as possible.
Guests stay in a 5,000 square-feet lodge that is beautifully appointed with comfortable furnishings, massive Canadian white-tail game heads, wifi, pool table and captivating view of majestic Alberta countryside. Better loosen your belt because meals won't disappoint, either. Pre-hunt continental-style breakfasts and coffee will be forgotten at brunch when heaping platters of eggs, breakfast meats and home-made pastries hit the table. Not that you'll still be hungry, but tempting party trays are available throughout the day.  Following afternoon hunts, 3-course dinners consisting of ribeyes, pork chops, roasts are accompanied by home-made sides and desserts like Momma makes.
Minimum 4 hunters to ensure private party, up to 12 guests total. A few dates each season are reserved for mixed groups of solo hunters and pairs. Getting to this Alberta Canada duck and goose hunting paradise is as simple as flying into either Calgary or Saskatoon, renting a car and driving less than 3 hours through the beautiful fall landscape of Canada. Brennan personally contacts each group 5 days prior to scheduled hunt dates to makes sure that hunters are updated. It's little wonder this hunt sell out quickly to repeat guests.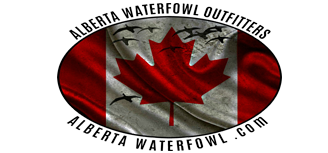 For more information about these excellent Alberta Canada duck and goose hunting packages, contact Brennan Hudson, Alberta Waterfowl Outfitters, call 409-926-6042, email hudsonoutfitters@yahoo.com.  In addition to total-package Canadian hunting experiences, this Canada waterfowl hunt is on the X for migrating specklebellies. 
Timing
Guided Alberta Canada duck and goose hunting packages available September 7 to November 1.
Rates
$2,600  Guided Alberta Canada duck and goose hunting (3-night/ 2.5-day package to include 5 hunts)
$210  Daily for non-hunting guests
$600 Discount for youth hunters (12 years of age and younger)
Terms: A 50% non-refundable deposit required to reserve hunting dates. BALANCE DUE BEFORE AUGUST 1.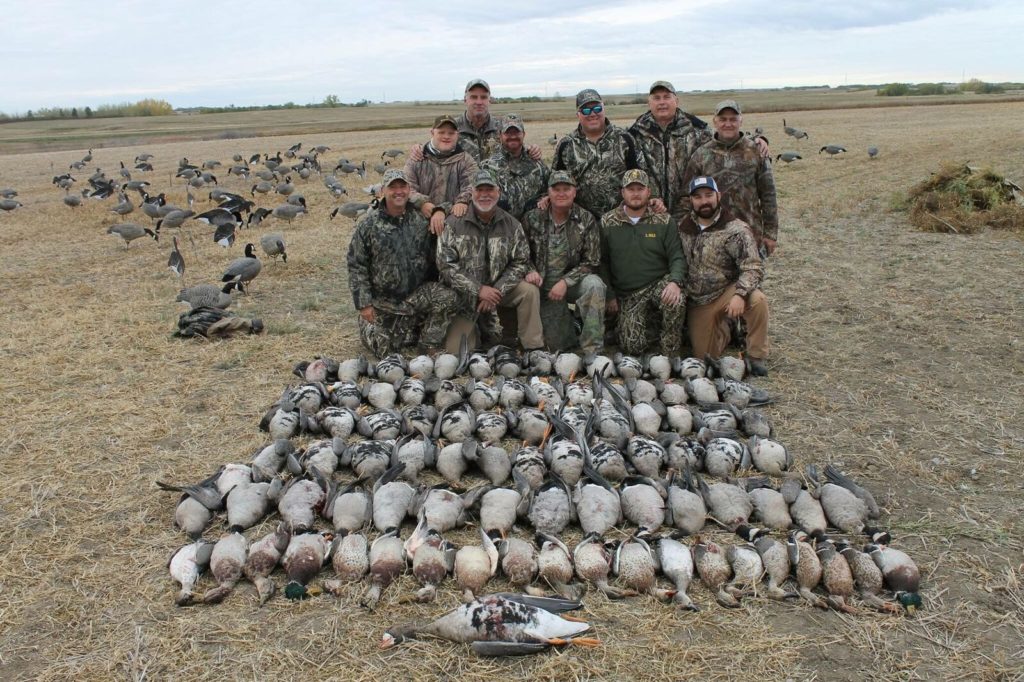 Included
Alberta Canada duck and goose hunting packages include: excellent lodging and meals, all non-alcoholic beverages, Alberta Canada waterfowl hunting licenses and stamps, ammunition (3-inch 20-gauge and 12-gauge ammo).
Not Included
Alberta Canada duck and goose hunting packages do NOT include: alcoholic beverages, rental car, gratuities, bird cleaning ($3 per bird).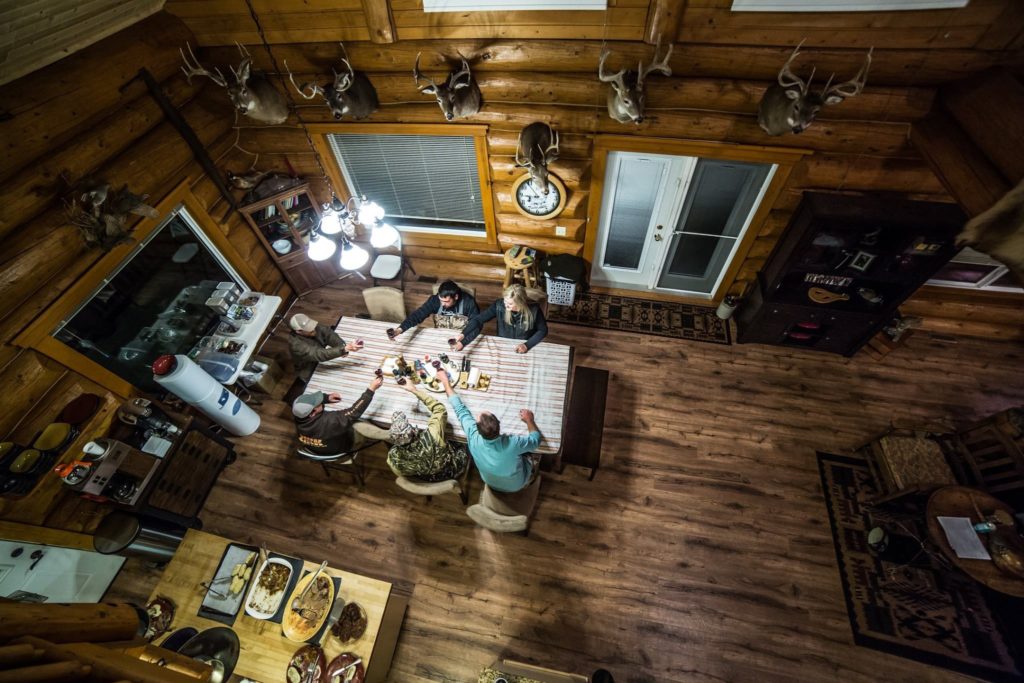 Details
Connect with Alberta Waterfowl Outfitters – Alberta Canada Duck and Goose Hunting
Website AlbertaWaterfowl.com
Alberta Waterfowl Outfitters Photo Gallery
Facebook @badlandswaterfowl
Instagram @alberta_waterfowl_outfitters
The End of the Line Podcast Guest Episodes: Part 1: Broken Down
Hunting Licenses – Waterfowl Hunting at Alberta Waterfowl Outfitters
Included in Canada waterfowl hunting package and provided on arrival to camp.
Getting There –  Guided Waterfowl Hunting at Alberta Waterfowl Outfitters
Nearest commercial airports are Calgary and Saskatoon. Rent car and drive about 3 hours either way. For private flights, there is a 3,000-feet runway located2 miles from camp.
Related Links – Alberta Canada Duck and Goose Hunting
Alberta Canada Hunting Regulations
Canadian Non-Resident Firearm Declaration
Certification of Registration for Personal Effects Taken Abroad (Form 4457) 
Bird Limits – Alberta Canada Duck and Goose Hunting
Dark Geese 8 per day (not to exceed 5 specklebellies)
Ducks: 8 per day (not to exceed 4 pintails)
Light Geese: 50
Retriever Policy – Alberta Canada Duck and Goose Hunts
Properly trained retrievers are always welcome, but they must be well managed so as not to negatively impact the hunting. Four covered kennels are available for guest use. Retrievers are not allowed in lodge.
Bird Processing -Alberta Canada Duck and Goose Hunts
Bird Cleaning is NOT included in the cost of Alberta Waterfowl Outfitters' waterfowl hunting packages. A $3 per-bird fee is charged whether guests choose to take birds home or not. Bird cleaning fee to be paid on last day. Birds are breasted or whole-picked to include heads or wings and are properly tagged to comply with USFWS migratory bird possession and transportation statutes.  If you wish to take birds home, you may bring an ice chest or purchase locally.
USFWS statutes regarding transportation of migratory game birds are carefully followed:
All sport-taken migratory birds imported into the US via Canada must have 1 fully feathered wing attached to the carcass (head and feet do not count).  No other types or forms of migratory birds will be allowed into the US, no sausage or processed meat.
All imports into the US of sport-taken migratory birds may only be imported by the person who hunted them. A hunter cannot give the birds to another person to take into the US on their behalf. Whether for meat or for taxidermy, all wildlife must be declared at customs.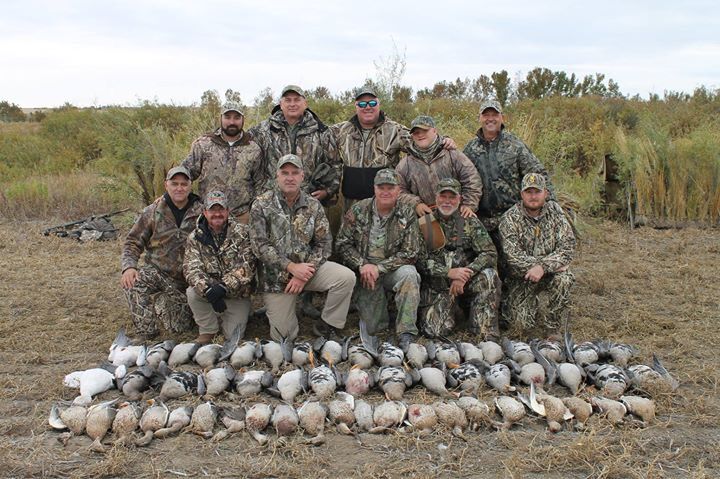 Videos
Photos
References
My group of five had the pleasure of duck and goose hunting in Canada with Brennan Hudson, Alberta Waterfowl Outfitters, this season. It's a hunt I've dreamed about since I was a kid. It did not disappoint! Everything was outstanding! Brennan is a very knowledgeable hunter but more importantly, a guide that is truly concerned with you having the best experience possible. He is a hard worker, to say the least, always making sure we were "on the birds" in fields he and his partner had scouted out, and getting us in the best setups for every situation. And always stressing safety in the blind! You couldn't ask for a more personable and professional guide. He made sure everyone was enjoying themselves. Before we left, we all felt like Brennan had been a long time friend. The hunting was second to none. Excellent calling, great blind setups, and decoy spreads. We got all we wanted (within the limit)! The lodge was outstanding. The best accommodations I've had on a hunting trip by far. Our lodge hosts, Mr. Peter and Mrs. Debbie, made sure we were well fed and taken care of. To say the food was excellent would be an understatement.   The whole experience was top-notch without exception. I've been duck hunting a long time and know that you can go many places and have great shooting. But if you want the "total experience" of Canada waterfowl hunting, you need to give Brennan a call and get your trip setup. When the word gets out about his operation, you will be fighting for spots to book hunts with him. It's that good! I'm already looking forward to next season! Mike Harrison  (864)-607-5130
I've duck and goose hunted all over this world from Africa to Argentina, Canada and all over the USA !! What my good friend Brennan Hudson has put together with Alberta Waterfowl Outfitters is second to none!! The accommodations, the meals, the scenery, the hunting and the people make this a must-do for any waterfowler. If you look up the definition of work ethic there is a picture of Brennan.!!! Steve German (337)-436-0210
I have had the pleasure of wing shooting all over the world. My experience at Alberta Waterfowl Outfitters had to top the list! The hunting was world class and lodging was exceptional! The attention to detail and overall knowledge of the sport was tops in my book. We booked our hunt for next year before we returned to the States. I would suggest you get with Brennan ASAP before it is too late for next year.  Thank you for an awesome experience! Will Beaty (832)-627-1827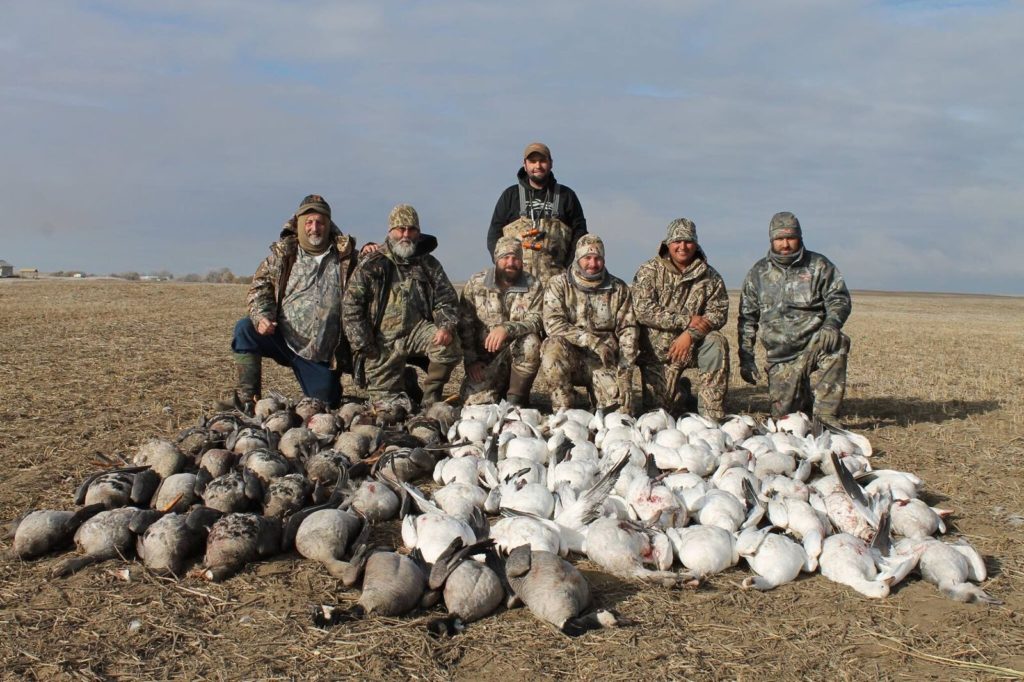 Book This Hunt Direct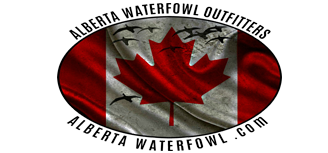 Brennan Hudson's Alberta Waterfowl Outfitters deliver exceptional, total-package guided Alberta Canada duck and goose hunting. He and his expert staff do the hard work so that you can enjoy this hunt for what it truly is – a hunting trip of a lifetime vacation.
Contact: Brennan Hudson, Alberta Waterfowl Outfitters, 409-926-6042, email hudsonoutfitters@yahoo.com.