Included
Saskatchewan Canada duck hunt includes 5 hunts (afternoon duck hunts semi-guided), guides, scouting, top-quality decoys, blinds and equipment. Hotel rooms and meals not included, but available locally with several options.
Not Included
Not included in Saskatchewan Canada duck hunt packages are Saskatchewan Canada waterfowl hunting license and stamps, bird cleaning, voluntary gratuities, air transfers, car rental, or expenses associated with overnighting in Saskatoon.  Hotel lodging and meals also not included.
Itinerary
Fly into Saskatoon the day preceding your hunt and drive about 2 hours to hotel.  Depart at noon following your last morning's duck hunt.
What To Bring
The following is suggested for Saskatchewan Canada duck hunts:
Waders or hip boots, warm camo clothing, face masks. Because weather conditions are diverse, prepare to dress in layers.
Foul weather gear and field bag
Shotgun (12 gauge minimum recommended) choked imp cylinder or mod, and gun cleaning supplies
US Federal Waterfowl Stamp
Non-toxic shot (2's or  BB recommended)
Ice chests
Obedient retrievers welcome (for your group)
Canada Duck Hunt Checklist © (PDF)
More Info
About the Area – Saskatchewan Canada Duck Hunts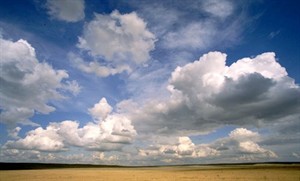 Some of the most enduring images of Saskatchewan are endless fields of golden wheat waving in a gentle breeze, stoic grain elevators, and modest, welcoming communities where the pace of life leaves time for living. And even though times change and people come and go, one true thing endures: the Saskatchewan prairie's soul.
Saskatchewan is located in the heart of North America. To the east and west are the Canadian provinces of Manitoba and Alberta. To the south it borders the American states of Montana and North Dakota. To the north are Canada's Northwest Territories and Nunavut.  More than a quarter million square miles in size, its population of about one million is only one-third that of Mississippi and nearly half its residents lives among the cities of Saskatoon and Regina.
Saskatchewan's people are its heart and soul – warm, friendly and deeply connected to the land. Whether you visit for an afternoon or stay for a month, the inevitable sense of calm will envelop you, the wide open skies will awaken you to a world of possibilities, and the spirit of the people will leave a profound and lasting impression.
Sometimes Saskatchewan's giant sky is alive: It starts with a sound off in the distance; was that a duck or a goose calling out? Wait, it sounds like more than one. Within seconds, the first V-shaped flock appears, the hard-working followers forming two giant lines behind a determined leader. Then another flock, and each successive flock appears larger than the last.  Maybe you get goose bumps when you realize what you're seeing. The sky has filled with birds for as far as the eye can see.  During the spring and fall migrations, both residents and those birds passing through find Saskatchewan's habitat to be a perfect gathering place or refueling stop.  For avid waterfowlers, few experiences compare to the spectacle. Except maybe Saskatchewan Canada duck hunting.
Related Links – Saskatchewan Canada Duck Hunts
Saskatchewan Canada Hunting Regulations
Canadian Non-Resident Firearm Declaration
Canadian GST Refunds for Visitors
Certification of Registration for Personal Effects Taken Abroad (Form 4457)
Compare to other Canada waterfowl hunting packages: Alberta Canada Duck Hunting, Manitoba Canada Duck Hunting, Ontario Canada Duck Hunting, Quebec Canada Goose Hunting
Game Bird License Info – Saskatchewan Canada Duck Hunts
A Federal Migratory Game Bird Permit, a Saskatchewan Game Bird Licence and a Wildlife Habitat Certificate are required to hunt waterfowl in Saskatchewan, Canada.
Wildlife Habitat Certificate  $10.79
Migratory Game Bird Permit $17.85
Non-resident Game Bird License $113.83
Bird Limits – Saskatchewan Canada Duck Hunts
Geese 8 per day
Ducks: 8 per day
Snows: 20 per day
Possession limits 16 dark geese, 16 ducks, 30 snow geese.
Only 3 pintails are allowed in the daily bag limit of 8 ducks
Only 3 white-fronted geese are allowed in the daily bag limit of 8 geese.
Retriever Policy – Saskatchewan Canada Duck Hunts
Properly trained retrievers are always welcome, but they must be well managed so as not to negatively impact the hunting. Retrievers are welcome in some area hotels for a pet fee at owner's expense.
Bird Processing – Saskatchewan Canada Duck Hunts
Bird Cleaning is NOT included in the cost of the Saskatchewan Canada Duck Hunt package. Per-bird $2 cleaning fees apply.
Birds may be breasted or picked. We strongly suggest bringing ice chests large enough to ensure proper care of birds.  Ice chests may be purchased in town.
USFWS statutes regarding transportation of migratory game birds are carefully followed:
All sport-taken migratory birds imported into the US via Canada must have 1 fully feathered wing attached to the carcass (Head and Feet do not count).  No other types or forms of migratory birds will be allowed into the US, no sausage or processed meat.
All imports into the US of sport-taken migratory birds may only be imported by the person who hunted them. A hunter cannot give the birds to another person to take into the US on their behalf.
Birds, geese, or cranes intended for taxidermy can only be imported into the US when accompanied by a US migratory bird import/export permit.
All illegal birds and/or meat is subject to seizure and fines.
Related Links – Saskatchewan Canada Duck Hunts
Saskatchewan Canada Hunting Regulations
Canadian Non-Resident Firearm Declaration
Canadian GST Refunds for Visitors
Contact us for more information about Saskatchewan Canada duck hunt.