Alberta Canada Duck and Goose Hunt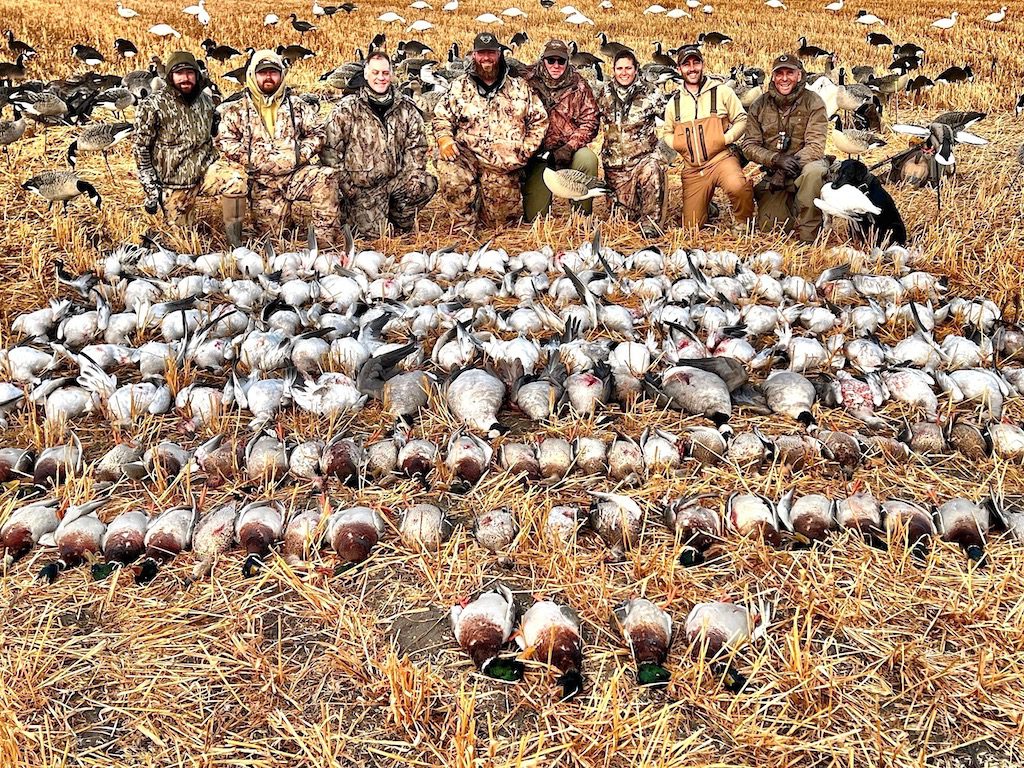 Absolute Best-of-best Alberta Waterfowl Hunting Experiences in spectacular central Alberta Canada. Legendary Ranchland Outfitters hunts are the convergence of Pacific, Central, and Mississippi flyways, where daily hunting adventures entail world-class dry-field hunting for mallards, pintails, Canada geese, cackler geese, snow geese, and white-fronted geese. Lots of them! Ranchland Outfitters delivers the bar-none best Alberta Canada duck and goose hunt and has an amazing 20-year reputation for proven excellence.
Ranchland Outfitters brings decades of proven, professional waterfowl guiding experience to bear in delivering once-in-a-lifetime Canada duck and goose hunts to each and every group. Ranchland Outfitters' professional team operates at a whole 'nuther levels above other existing waterfowl guides in Alberta, Canada.  Based from 3 strategically located lodges, Ranchlands' impressive hunting areas (plural) number many millions acres stretching from the beginning of Alberta's fertile croplands to the end–literally from the boreal forests all the way to the US border–ensuring that hunting guests stay under the birds for the entire period that waterfowl migrate through this amazing province. Experienced staff consists of 10 full-time guides that have seasoned by decades experience (some have been guiding here well over 10 years!), minimum 2-3 full-time experienced scouts per guide, and a minimum half-dozen kitchen staff among 3 lodges.
Fall hunts are conducted September through early-November. For cold-hardy diehards willing to go to extremes, greenheads and honkers that never fly south of the border–and we're talking tens of thousands–are available through mid-December! As the season progresses, locally produced ducks and geese are joined by a tremendous influx of waterfowl from the arctic that all amass into flocks numbering many thousands. Countless waterfowl stage here before the long journey south, gorging themselves on Alberta's legendary grain fields. Canada geese, cackling geese, snow geese, mallards and pintails galore, and also speckle bellies–most of North America's white-front migration funnel through this region. It's here that the spectacular duck and goose hunting take place. Full-time scouts carefully comb the vast countryside for highly active feeds, ensuring fresh, unpressured ducks and geese for each hunt.
Dry-field hunts are the standard but waterfowl hunts. Mobile field blinds, a-frames, and layouts are used. Depending on the gameplan, sizable spreads of top-of-the-line full-body and silhouette decoys are expertly deployed so that ducks and geese present themselves as perfectly. In your face and at the ends of your gun barrels are the rule here, not the exception. Ranchland Outfitters accommodates all of your individual and group needs. Six to 8 guests for exclusive groups, but mixed groups are also organized each season. Call for details.
Lodging provides all of the comforts and convenience of home. And then some. Beautifully appointed with comfortable furnishings, wifi, and everything needed to ensure home away from home, you'll want for absolutely nothing. And if you need it? Just ask. The typical morning usually begins with coffee, bagels and sweet rolls at about 5 AM, hunters hitting the road at about 5:30, and arriving to scouted hunting areas 15-30 minutes later. Morning and afternoon hunts with duck and goose limits strictly abided. These top-notched Alberta waterfowl hunting packages include 2 huge  chef-prepared world-class meals daily. Breakfasts consist of a half dozen items ranging from eggs Benedict to praline bacon to home-made cinnamon rolls with ladle-yourself chocolate-cinnamon icing. Dinners are Alberta farm-to-table wagu steaks, thick chops, smoked ribs, waterfowl appetizers and more. They're served buffet style–so loosen your belt beforehand, trust me!
Ranchland Outfitters' Alberta Canada Duck and Goose Hunt is inclusive, including lodging, meals, ammo, bird processing, licensing and professional guide services. Firearms may be rented at the lodge of bring your favorite killing stick. Getting to this Alberta Canada duck and goose hunting paradise is as simple as flying into Edmonton or Calgary, Alberta, renting a car and driving to camp.  It's little wonder this excellent guided Canada waterfowl hunt in Alberta usually sells quickly and entertains repeat guests that have hunted here for more than a decade.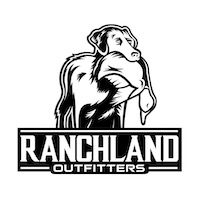 For more information about these excellent Alberta Canada duck and goose hunting packages, click "Book Now" to generate an email, or contact Rob Reynolds at +1 (780) 210-0411 email ranchlandoutfitters@gmail.com.  Ranchland Outfitters delivers best-of-best total-package Alberta Canada waterfowl hunting experiences. Hunts like this don't happen by accident. Their 20-year reputation is excellence.