Wyoming Duck Hunt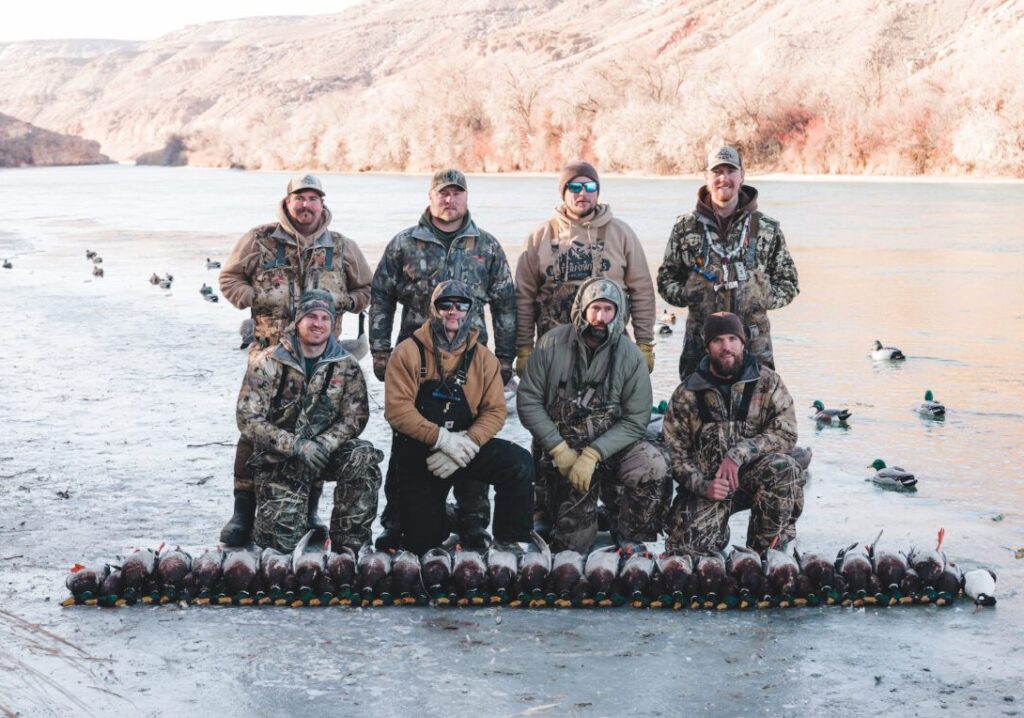 Wyoming duck hunt at Mountain View Mallards is among the best kept secrets in the duck hunting world. It's also one of the most beautiful places imaginable for duck hunting in North America. Located in northeastern Wyoming, duck hunts take place on private properties along the Shoshone River, the world-famous Big Horn River and the Clark's Fork of the Yellow Stone River. In time, Mountain View Mallards will expand to offering waterfowl hunts in Montana nearby, too.  Freeze proof hunting waters consist of swiftly moving rivers, hot springs feeding "skinny water" and strategically located dug outs with ice eaters. Nearby high-energy grain fields and invertebrates sustain waterfowl through the season. Mallards and Canada geese predominate the bag. Think fat greenheads and plenty of them, especially later in the season when it seems to be hardly anything besides drake mallards!
The upscale Mountain View Mallard Wyoming duck hunting experience is designed for groups of 2-6 hunters, maximum 12 hunters weekly in camp. Perfect corporate duck hunting retreat. Guests stay about 40 minutes east of Cody, Wyoming. The newly constructed 4,000 square-feet lodge has 6 spacious bedrooms, leather sofas and recliners, huge TV, and wifi.  A roaring fireplace is the great room centerpiece, open on both sides for storytelling over toddies. One of the special touches, beds have luxurious down pillows made from waterfowl harvested here. Expect 3 hearty meals daily – full breakfasts, lunches and suppers provided by the lodge chef are a real treat. This is real beef country, too. Dinner specialties include thick ribeyes and succulent prime rib with rib-sticking sides.
Your Wyoming duck hunts are located 5 to 40 minutes away, taking place over both dry fields and water. Thousands of prime acres agriculture and pristine miles of shoreline ensure low hunting pressure, high-quality experiences. Narrow rivers, ponds, hot springs and skinny water keep the shooting in-your-face. Top-of-the-line floater and full body decoys are deployed by highly experienced professional guide staff committed to your complete satisfaction. Leave the waders at home and bring warm boots! Pit blinds, brush blinds and portable tiki hut blinds offer superior concealment; are windproof and fully heated to ensure complete client comfort. December and January are prime time!
While mallards and Canada geese predominate the bag, other species are also available while here duck hunting in Wyoming. Green-winged teal, American wigeon, gadwall, cackling geese, common goldeneyes and, later, the occasional Barrow's goldeneye are also taken. But who can complain about abundant greenheads?!
Getting to this Wyoming duck hunt is easy. Fly into either Billings, Montana or Cody, Wyoming. Rent car and drive to lodge or arrange for optional airport transfers. Nearby Cody, Wyoming is home to the Buffalo Bill Center of the West (5 amazing museums in one) and other attractions. For your travel convenience, top-shelf semi-auto shotguns and ammo are available at the Mountain View Mallards lodge.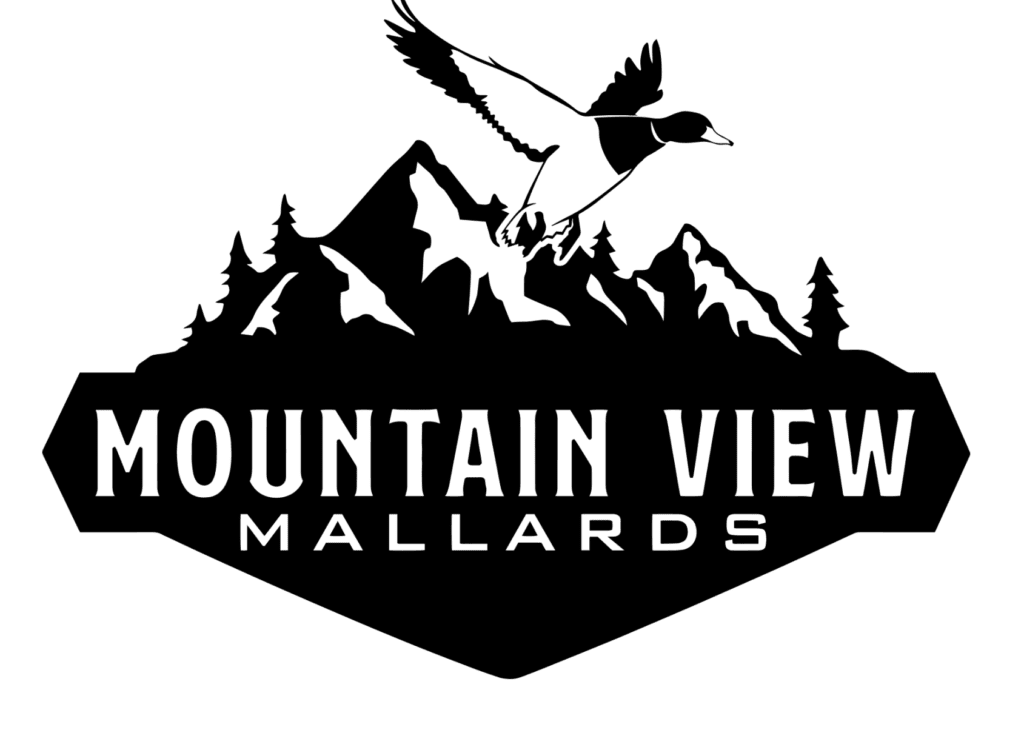 Highly experienced guide staff deliver excellent Wyoming duck hunt at Mountain View Mallards.  Upscale meals and accommodations in a part of the US that gets very little hunting pressure but lots of greenheads and Canada geese. December and January are primetime. Contact Matt Schauer at +1 (952) 212-4828, mat@northernskiesoutfitters.com for more information or to reserve your Wyoming duck hunt.