Louisiana Duck Hunting – Coastal Marsh at Venice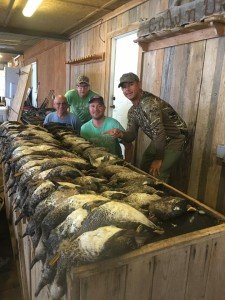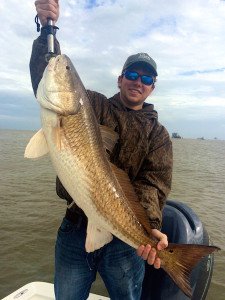 Southeast Louisiana duck hunting the coastal marsh with SWC Sportsmans Lodge at Venice proves once and for all that "Sportsman Paradise" is more a promise than a license plate catchphrase.  Enjoy the best accommodations in Venice, superior southern hospitality, and some of the best meals you'll experience at any hunting operation in the world, with extra emphasis on fresh-caught regional specialties!
Long renown as the "Sportfishing Capital of the World",  Venice, Louisiana is located where the blacktop ends, about 90 miles south of New Orleans on the Mississippi River.  Down river another 15 miles is the Gulf of Mexico.  Because the continental shelf is closer to the mouth of the river than anywhere else in the Lower 48, offshore fishing opportunities for tuna, billfish, wahoo, mahi mahi, snapper and more are just minutes away.  Near proximity of vast marshes, barrier islands, the Gulf and river make for spectacular inshore fishing opportunities for redfish, speckled trout, flounder and much more.  Seasonally, this fertile region overwinters millions of waterfowl.  Flocks of migrating blue-winged teal swarm the area in September.  Louisiana's coastal zone duck season runs from early November through mid-January with about a 2 week split midway through.  Primary species include blue-winged and green-winged teal, pintail, gadwall, mottled ducks, redheads, ring-necked ducks, scaup, canvasbacks, and more. We've long-since contended that few places rival Southeast Louisiana's marshes for hunting prime trophy canvasbacks in January (refer to More Bang for Your Bucks: Wildfowl's Surprisingly Affordable Dream Trips, Wildfowl Magazine, April 2012). And it's all literally right out the back door of SWC Sportsmans Lodge at Venice.
Duck hunts are conducted among 10 square miles of premium exclusive leases. Despite being one of the most productive wetlands in the world, these Louisiana duck hunts don't happen by accident.  It's been said that the guide-staff here works harder each morning than many guides elsewhere work during an entire season.  State-of-the-art GPS and radar, top-of-the-line and well-maintained equipment, along with knowledge gleaned from a lifetime's experience in the marsh, ensures guest safety, comfort and productivity. Your hunting blind is only 3 steps from the lodge: step from the back door into the large boat that transports you safely across the river to the hunting area, then step into an airboat that takes you into the shallow water pond, then step into the dry platform blind nestled into dense stands of roseau cane. You're there. Wear waders if you prefer but knee boots are all you'll really need. Duck hunts begin with a 4:30 departure and guests are usually back at camp by 10:00.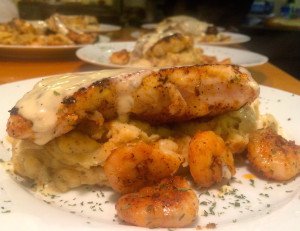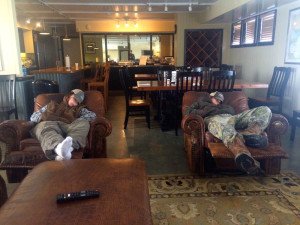 Loosen your belt and postpone dieting while at the Sportsmans Lodge.  In addition to being some of the most hospitable lodge hosts you'll likely ever meet,  these folks elevate down-home cooking to an art form.  During a recent 3-day cast & blast, we enjoyed seafood lasagna with shrimp, crawfish and lobster on arrival.  Following a dreary morning of fishing, a hearty from-scratch chicken gumbo hit the spot for lunch. Dinner kicked off with a creole shrimp dip appetizer. Dinner was fresh-caught blackened redfish with seasoned shrimp garnish over creole potatoes covered with white wine reductive sauce.  There was barely enough room for bread pudding dessert but we somehow managed.  The final night entailed a culinary shifting of gears and we enjoyed 4 courses: swordfish ceviche, tiger sauce duck poppers, thai coconut shrimp soup and grilled asian sword fish.
SWC Sportsmans Lodge at Venice sleeps up to 20 guests among 8 ensuite staterooms. Reminisce about the day's adventures in a spacious great room lounge area with comfortable seating and wide screen TV.  A complimentary bar is stocked with top-shelf spirits, beer and wine.   The game room serves as a conference room for business meetings or seminars as needed.  And you'll never miss a sporting event – flatscreens, Direct TV, and wifi are available throughout.
Once you're at SWC Sportsmans Lodge, you'll no longer need a vehicle.  Everything you need is just a few steps away.  Welcome to the real Sportsman's Paradise.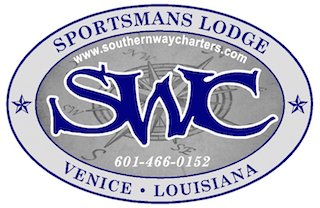 Southern Way Charters (SWC) was started in 2001, survived Hurricane Katrina in 2005 and resumed charters in 2006.  Their singular goal is to provide superior Louisiana coastal marsh experiences. Having formed strategic relationships with the area's top guide services, SWC Sportsmans Lodge, now enables visitors to experience southeast Louisiana duck hunting and fishing packages delivered with a degree of professionalism that previously was nonexistent.  For more information about SWC Sportsmans Lodge duck hunting or cast & blast packages, please contact Bart Haddad at (601) 466-0152, email southerncharters@aol.com.