Saskatchewan Canada Waterfowl Hunts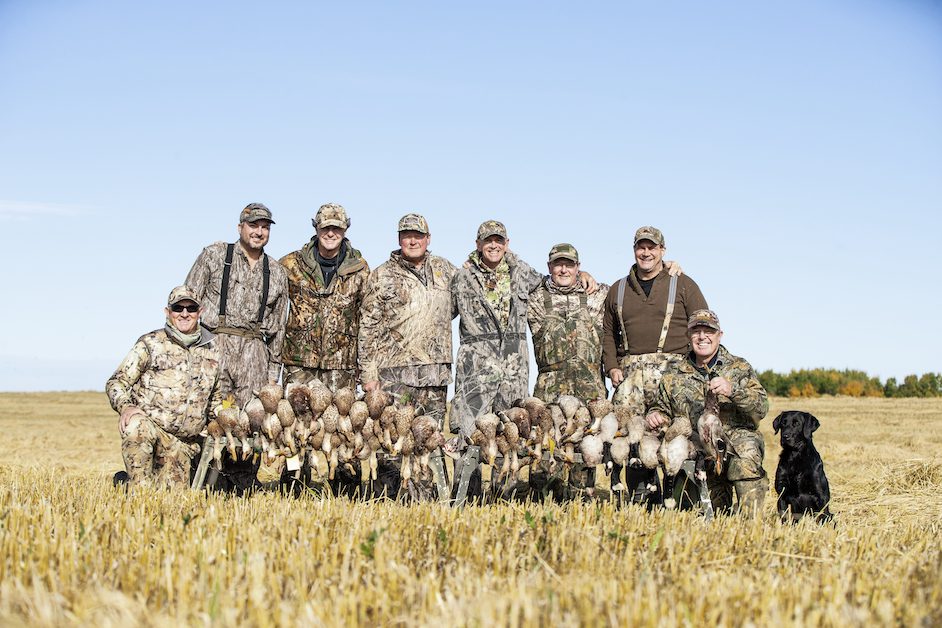 Saskatchewan Canada Waterfowl Hunts specializing in hunting Canada geese, snow geese, specklebelly geese and ducks galore! Choose between 3-day and 6-day premium Canada waterfowl hunting packages in "The Land of Living Skies," where massive flocks of waterfowl trade daily during the fall, and where Prairie Limits Outfitters' young savvy full-time professional staff have the experienced know-how to put them where you really want them – in the decoys.
Saskatchewan Canada's grain fields stretch to the horizon in all directions, attracting millions of migrating waterfowl annually, where they stage to fatten themselves before continuing their southward migration.  Saskatchewan Canada waterfowl hunts made simple. Dry-field hunts are the norm, where positioning a-frame blinds and state-of-the-art decoys on the well-scouted X proves successful for mixed-bag morning hunts for geese and ducks. Occasional water-sets are usually memorable lights-out hunts you'll remember long after your barrels cool.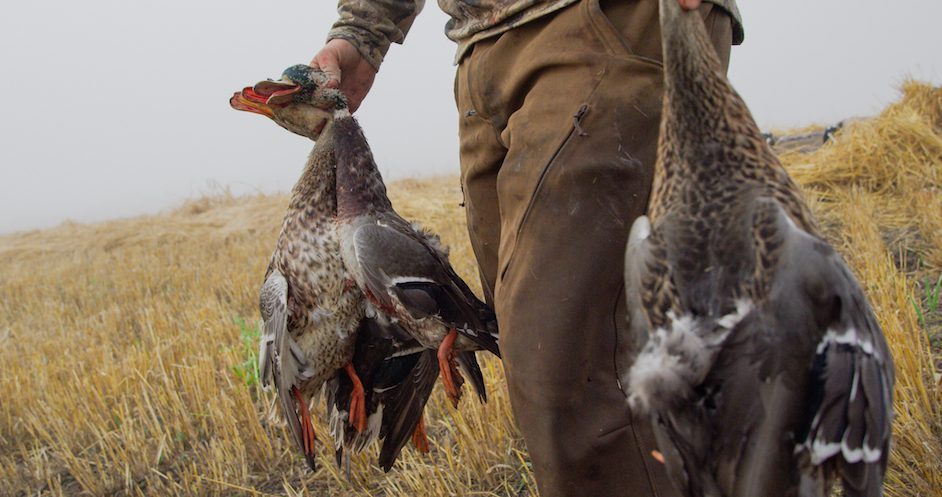 Saskatchewan Canada waterfowl hunts entail generous daily bag limits consisting of 8 dark geese, 20 snows, 8 ducks. Giant Canada geese, cackling geese, white-fronted geese, snow geese, blue geese, and Ross' geese, mallards and pintails predominate the duck bag, but expect other species such as wigeons and green-winged teal, too, while enjoying your Saskatchewan Canada waterfowl hunting experience at Prairie Limits Outfitters.  Unbelievable spring snow goose hunting in Saskatchewan is also available.
Prairie Limits Outfitters spacious lodge is conveniently located in a small community with convenient access to local amenities. The lodge boasts 5 bedrooms with bunks, professional kitchen, large gathering area, billiards, and washer/dryer. The head chef prepares excellent made-from-scratch home-cooked meals, pastries and snacks that warm spirits and stretch belts. Fly into either Edmonton, Alberta, or Saskatoon, Saskatchewan, rent car and drive to camp.
Prairie Limits Outfitters' Saskatchewan Canada waterfowl hunting packages are fully-guided and inclusive. Lodging, meals, hunting licenses, cartridges, bird processing, federal and provincial taxes are included. Better yet, choose the premier package and enjoy the convenient benefits of Benelli firearm use, airport transfers, and field transfers.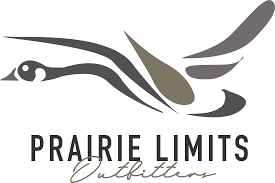 Prairie Limits Outfitters delivers superior Saskatchewan Canada waterfowl hunting experiences. Their professional staff and organization, dog power, location and full-time know-how create the perfect experience. Contact Brian Cramer at 248-521-1637, info@prairielimitsoutdoors.com to reserve you waterfowl hunt in Saskatchewan Canada.