Waterfowl Species of The World (and Gamebirds Species of the World)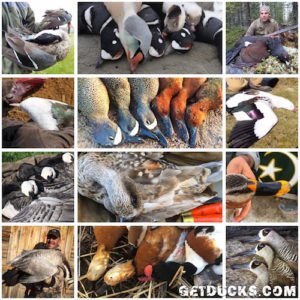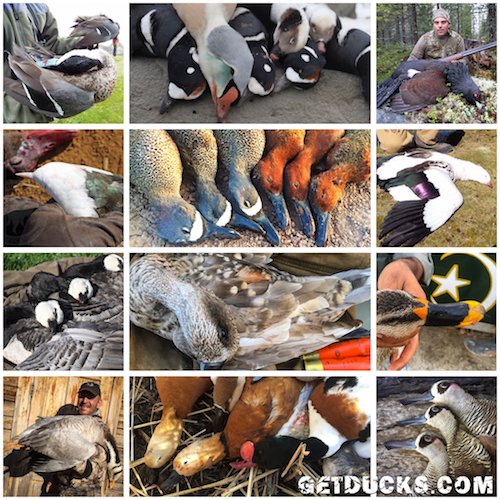 GetDucks.com offers duck hunts on 6 of the world's 7 continents. Travel duck hunting is a subjective experience. There are many reasons why people travel worldwide to duck hunt. Many of our guests collect experiences. They seek trigger-pulling vacations; to see different parts of the world while duck hunting. In addition to the adventure and recreational values inherent to various duck hunting destinations are the myriad of waterfowl species represented.   We have for years worked closely with duck hunters that are completing ultimate waterfowl challenges or other variations of the North America waterfowl species list.  We also work with many clients that have completed North American collections and have graduated to hunting experiences on other continents. For these reasons, we've created GetDucks.com's Waterfowl of the World (Gamebirds of the World) List.
"Nothing brings a game room to life like the addition of colorful gamebirds and waterfowl. Their iridescent colors sparkle like gems," a long-time client recently described.  In some ways, GetDucks.com was waterfowl of the world before it was cool, but this was because the heartbeats of our clients and selves compelled us well off the beaten path, always seeking new adventures which in turn held new species opportunities.
This Waterfowl of the World (and Gamebirds of the World) is a growing listing of world waterfowl species available GetDucks.com hunts. For your convenience, its sorted geographically.  It will change over time pursuant to GetDucks.com's destinations developments. This Waterfowl of the World List is intended as a quick reference of duck, goose, and gamebird species available through our services.
Browse species by area. Click on an area or species to see all available hunts.