Arkansas Duck Hunting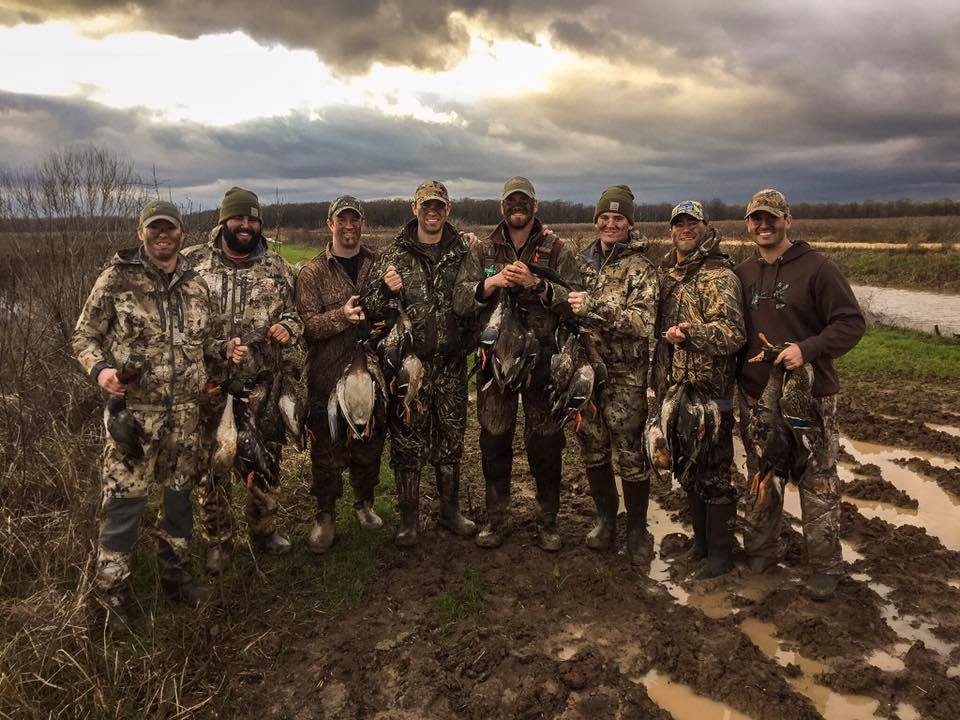 Arkansas duck hunting is synonymous with greenheads because of hunts like this one.  This guided duck hunt in Arkansas is perfect for groups of up to 8-10 guns that want to spend quality time among themselves and experience consistently great duck hunts. It's an authentic Arkansas duck camp experience.
Location, location, location: the fabled southeastern Arkansas region teems with overwintering waterfowl and Commander's Corner is poised to make the most of it. Their highly-coveted, privately-owned inholding is perfectly situated in the middle of Overflow NWR's 6,000-acre waterfowl sanctuary.  Heavy straps are the norm.  Mallards comprise the bulk of daily harvests. The mallards may not come out to play in earnest until the sun comes up, but most mornings you won't want to miss the spectacle that is numerous swarms of waterfowl trafficking the sky at sunrise.
In addition to mallards, gadwalls, pintail, green-winged teal and several other species eagerly work the large, permanent spreads of quality decoys.  Duck hunts are usually done from pit blinds located in agriculture and moist-soil.  The "Sanctuary blind" is located only 5 miles from the lodge, Arkansas duck hunting at Commander's Corner is conducted from large, in-ground blinds capable of comfortably accommodating 8 to 10 guns.
Wide blind tops keep hunters obscured deep within shadows on bright days and are a welcomed respite during inclement weather.   Leave the chest waders at home if you'd rather –  blinds are accessed by short, dry walks on a wide, level levees.  Simply step into the blind and enjoy the show.
Guests are lodged near Wilmot, Arkansas.  Pure Arkansas duck camp atmosphere, very comfortably furnished, amenities include satellite TV and wifi, 4 huge bedrooms and 4 full bathrooms. It's convenient to hunting areas and a great place to visit with friends, family or clients.  Meals are home-cooked, southern soul-food dishes. A big fire pit outside is perfect for sharing pearly pops and laughs with buddies.
Located within about 1.5 hours drive time of Monroe, Louisiana, this Arkansas duck hunt is convenient to commercial airline services.  It's also within only one day's driving distance for much of the central US.