Azerbaijan Duck Hunting
Azerbaijan Duck Hunting offers a true off-the-beaten-path adventure in an often overlooked corner of the world, and was introduced exclusively by Ramsey Russell's GetDucks.com in 2018.  Duck hunting in Azerbaijan entails hunting massive wetlands that overwinter many migratory waterfowl to include unique Eurasian species not commonly found elsewhere.
Duck hunting in Azerbaijan features one guide and hunter per blind. Blinds are expertly built, comfortable and well-brushed. Boating to strategically located blinds well before daylight, decoys are placed and electronic calls are deployed (several guides subsidize the electronic calls with expert mouth-calling as well).  A serious duck hunter's duck hunt, hunters are well advised to remain vigilant for the duration of the hunt and shoot well to capitalize on whatever opportunities the morning may bring. Shooting distances vary from landing in the decoys to 50-plus yards. Hunts usually last until about noon or 1 o'clock, at which time guests return to camp for lunch, cape birds, and probably nap.
Red-crested pochards, common pochards, tufted ducks, common shelducks, and garganey are unique species endemic to this region. Nowhere else on earth have I witnessed such an abundance of prime Eurasian wigeons. Mallards, Eurasian green-winged teal, gadwall, northern pintails, northern shovelers are common.
Guests are lodged in a comfortable, clean 2-bedroom house (maximum 5 guests) convenient to the hunting area. Meals are an excellent selection of local Azeri cuisine such as kabobs, lamb, lahmajoun, various pilafs, flatbreads and jams. Simple, yet absolutely delicious.
Preceding scheduled hunt dates, guests arrive to Baku, are met by the outfitter, assisted through a simple firearm import process, and retire to a local hotel downtown. The following day after breakfast, there's plenty time for day-touring this beautiful, safe and modern city. Guests then transfer 2-3 hours to the hunting area and get settled in to camp.
Ramsey Russell will be personally hosting 2-3 Azerbaijan duck hunts per year, February/March. Now accepting reservations. Please contact Ramsey to discuss.
Timing
Azerbaijan duck hunting is mid-October through early-March. Prime hunting is February through early-March.
Rates
$4,200 Azerbaijan duck hunting, 5-day package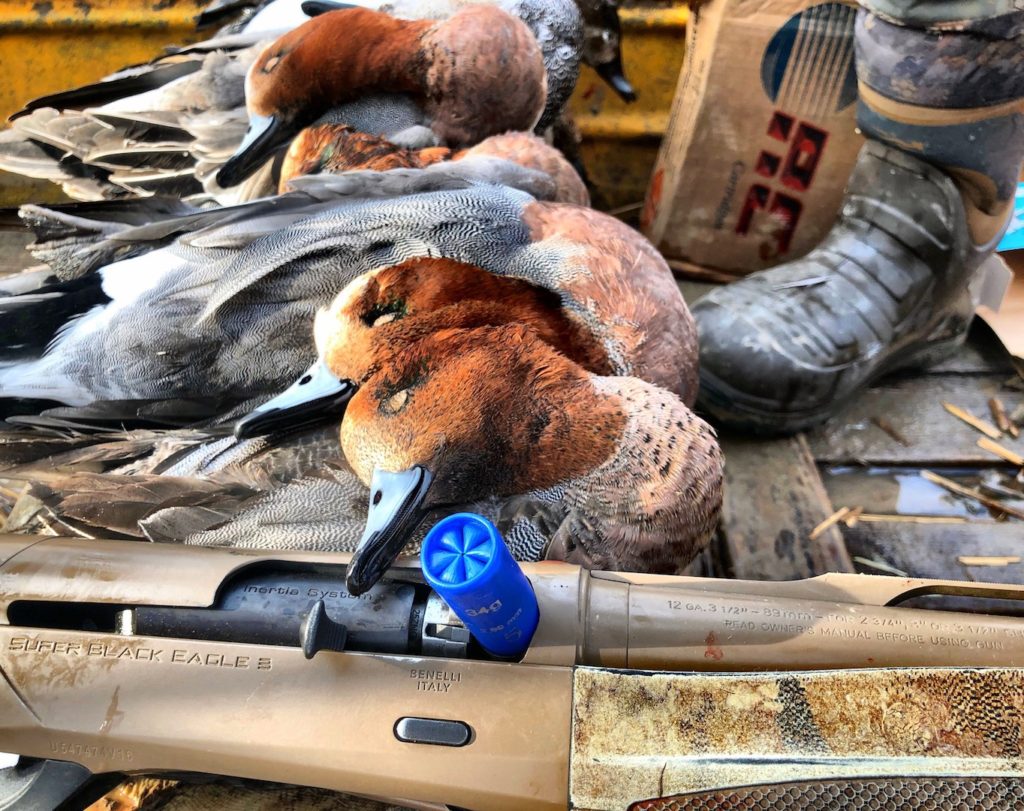 Included
Transfers from Baku to hunting lodge
Firearms customs assistance
All hunt-related local transfers
Lodging (up to 5 guests), meals, non-alcoholic beverages
Professional guide services (1:1 duck hunting guide to hunter)
Professional translator and host for duration of stay
License and local taxes
Not Included
Hotel in Baku (usually on both arrival and departure dates < $100)
Firearm import (about $200) or firearm rental ($50 daily)
Voluntary gratuities (about $250-300 per stay)
Temporary Visa (about $50)
E-caller ($40/day)
Ammo ($15/box)
Export documentation ($300)
Airfare
Baggage fees
Optional Baku day tours on arrival and departure dates (about $50)
Any item of a personal nature
Travel Insurance
Itinerary
Day 1. Arrive Baku, hotel, lunch and day-tour. Transfer to camp that afternoon.
Day 2-5. Duck hunt until mid-day usually.
Day 6. Morning hunt, transfer to Baku.
Day 7. Airport Transfer, fly home.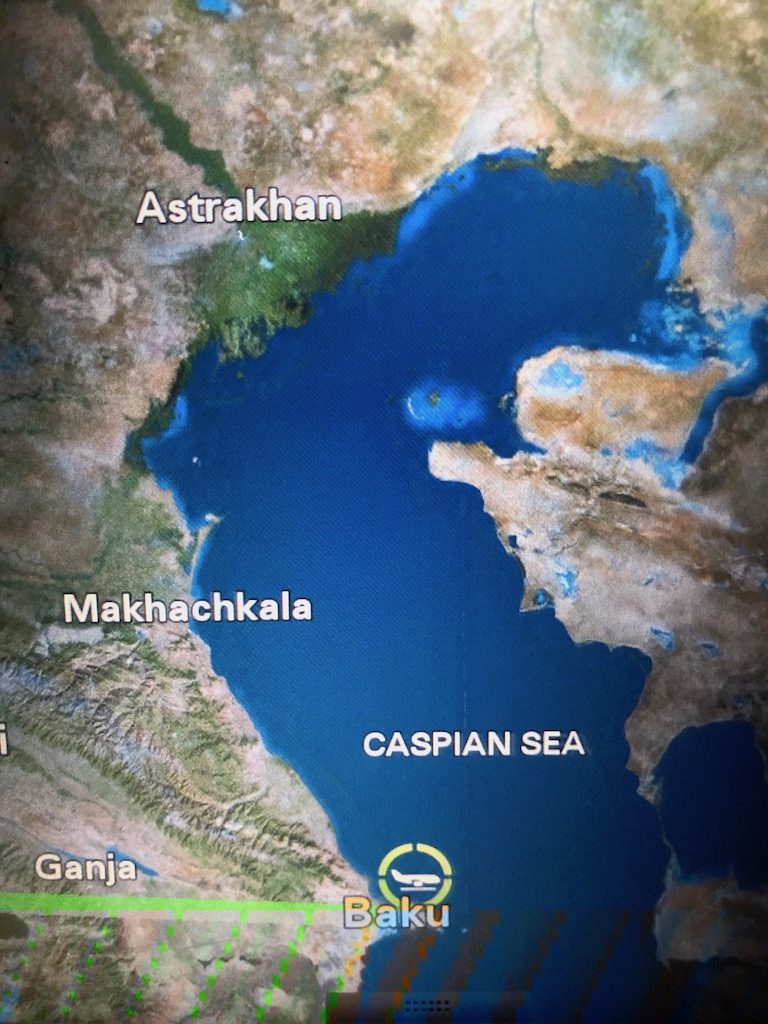 More Info
All details pertaining to travel, VISAs, licenses and firearm permits are arranged as part of GetDucks' pre-trip planning.
Galleries
Customer Testimonials
Azerbaijan was the most unique duck hunt I have ever experienced.
Azerbaijan was the most unique duck hunt I have ever experienced. The local guides were great, the lodging and food were great and very accommodating. The hunt is challenging  and rewarding, and is geared to those who are serious about  international waterfowl.  The city and area is safe and welcoming, a true excellent experience.  If time allows, make time to see the beautiful city of Baku.
Referenced hunt: Azerbaijan duck hunts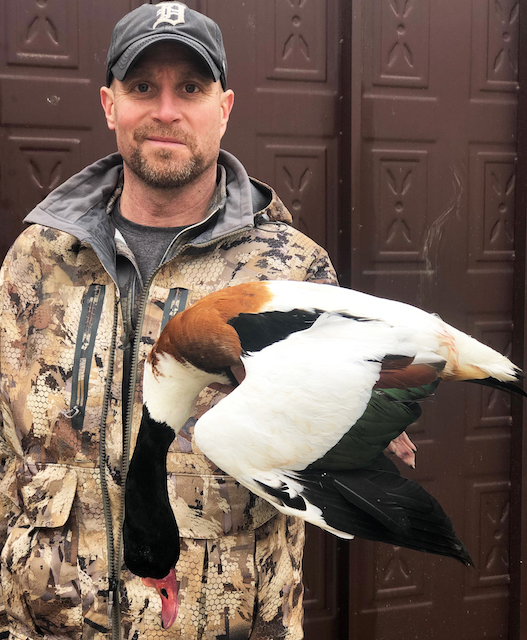 Azerbaijan duck hunting adventure was great. A place to return to again.
Azerbaijan duck hunting adventure was great. Duck hunting was good, the birds were wary and educated, and it took some general skill with calling, blinds, decoys to increase success. Birds were beautiful and exotic, fun to see and hunt for the first time. Spent a little time in Baku coming and going. A beautiful city with much history.  A place to return to again.
Referenced hunt: Azerbaijan Duck Hunting