Sweden Goose Hunting
Sweden goose hunting is unequivocally the highest-volume goose hunt on earth.  While there are no guarantees in wild goose hunting, expectations for 20 geese per hunter daily are reasonable. In the absence of governmental limits, the total possible bag will at times yield half again that many.  Or more.  Importantly, these wild greylags, barnacles and Canadas are hunted to mitigate significant crop depredations. They migrate from the arctic to avail themselves of  commercial winter-crops that checker Sweden's rolling terrain.
Located at Sweden's southernmost tip, where the agricultural heartland abuts the North Sea, the region is an important stop-over for migrating geese.  The juxtaposition of a large roosting area and seemingly endless high-calorie food sources such as disced sugar beets and corn, carrots, winter wheat and canola, provide perfect conditions for fattening. Greylag and barnacle geese begin arriving in late-August and flow through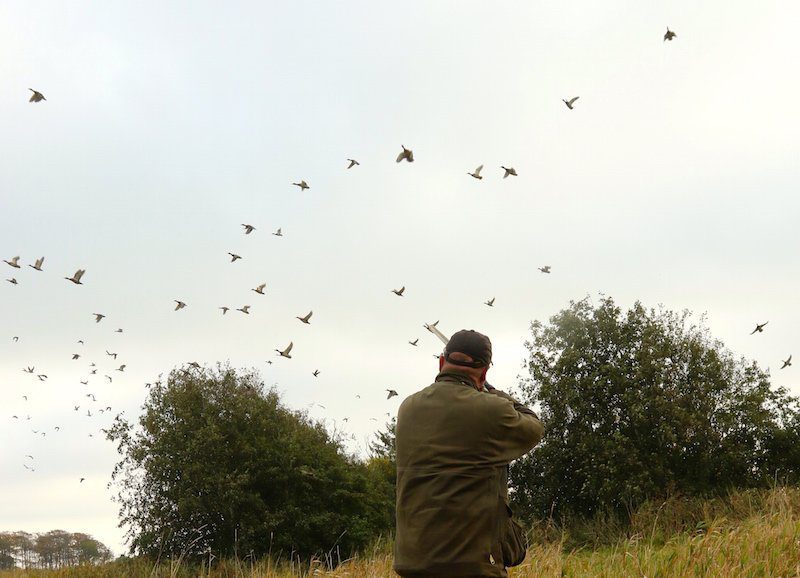 the countryside through early-November when winter drives them further south towards the Netherlands.  Giant Canada geese appear in late-October and their numbers build significantly through December as snow accumulates further north.  By mid-October migratory mallard numbers are sufficient for productive hunting and they'll continue to amass through December.
Sweden goose hunts are conducted to the standard of effective goose hunts worldwide: fields are scouted daily to find the most active feeds. Geese are hunted over large sets of decoys consisting primarily of flocked windsocks with full-bodies mixed in.  Low-profile layout blinds brushed with natural cover are used primarily. Occasionally a succession of one-man pits are utilized to effectively conceal hunters.  Unharvested canola (which the geese relish in Sweden during snow events) provides the tallest-available cover for concealment.  Plowed fields usually require locating blinds towards the field edge where there's cover to break the outline, else making the greatest use of bare terrain and prevailing winds.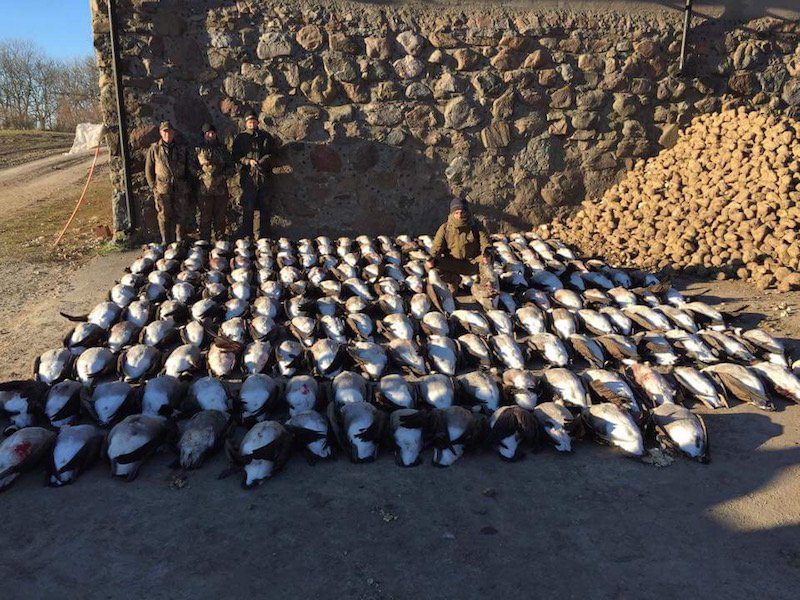 Afternoon mallard shoots consist of perfected, Swedish-style drives that produce intense, hot-barreled action for 10-20 minutes.  Two drives are conducted per afternoon.   By quietly approaching the lake from a distance, hunters position themselves upwind. Live mallard decoys have been carefully fed and maintained for months. Attracted by abundant feed and decoys, wild mallards have joined them.  As drivers approach from downwind, the first few nervous mallards take flight. The lake literally erupts at the first hunter's shot and things immediately hit a fevered pitch: mallards that were momentarily comfortable among the live stools retreat in panicky, escalating waves. By the time the last remaining birds have lifted, a rally ensues overhead.  It's common to very quickly expend 50-100 cartridges.
All about managing hunting pressure.  There is never more than a single group (minimum 4, maximum 7 hunters) active at any given time. After field-staff helps place decoys and blinds, a single guide remains with guests. Through about early-November, 1 group is hunted twice per month. When wintering geese numbers surge in mid-November, 1 group is hunted per week.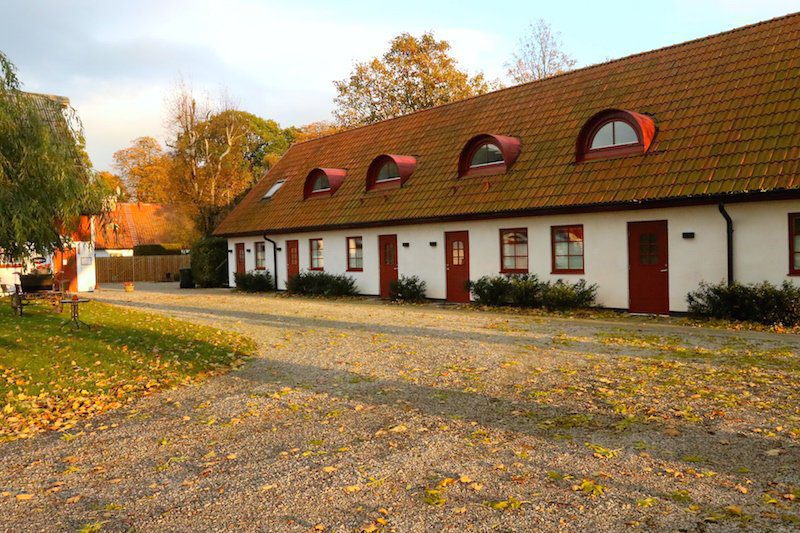 Guests are lodged double occupancy (separate sleeping rooms) at Bargeby Gårdshotell, a charming B&B located within an hour drive of Copenhagen, Denmark. Directly across the road are Borgeby Castle, which is estimated to have been built during the 14th Century, and Borgeby church, which was probably built as a chapel in the 1200s. Breakfast, lunch and dinner are catered, and each room is stocked with refreshments. B&B amenities include satellite TV (though not many English channels), excellent wifi, washer-dryer facilities, and ensuite kitchenettes.  It's the perfect place to relax between hunts, and never more than about a half-hour from waterfowl hunts. You can optionally extend your goose hunt in Sweden by an extra day for driven pheasants.
View Photo Gallery: Sweden Goose Hunting Photos
Note: Sweden goose hunting require only seasonally-comfortable knee boots, never waders.  Shotguns, license and ammo are included and further offset packing requirements.  There are no cumbersome export requirements for those that wish to bring home a few goose trophies.  Moderate mobility is necessary for hunting from layout blinds and trekking across fields to mallards shoots. As every true hunter knows, adding rain or snow to disced fields makes for muddy conditions.  AVAILABILITY is limited and subject to change because of repeat European hunters that recognize Sweden as providing the world's most consistent high-volume goose hunt.