Ramsey Russell's GetDucks
The world's best duck hunting and wingshooting adventures
You didn't arrive to GetDucks.com by accident. You are here because you are a serious duck hunter. You want the hunt of a lifetime. And you know that it's always duck season…somewhere.
You've come to the right place.  We specialize in worldwide waterfowl hunting and wingshooting.  It's not only what we do – it's all we do.   We don't sidetrack ourselves with big game and fishing. We've personally hunted each destination many times.
Here at GetDucks.com, we make waterfowling dreams a reality. With expert guided hunts to the best destinations at the best times for the best hunting experiences.  Every time.
GetDucks.com's guest services are uniquely personal.  From the time you reserve dates until you're safely back home telling friends about bird-filled skies like you've never seen before, we'll be right there with you – first as your duck hunting concierge, and later, as friends. But don't just take our word for it, here are literally hundreds of reasons to entrust GetDucks.com with your next duck hunting adventure.
Visit our About Us and GetDucks.com Press Room for more information about who we are and what we do.  Explore the rest of Ramsey Russell's GetDucks.com to find the perfect waterfowling travel package.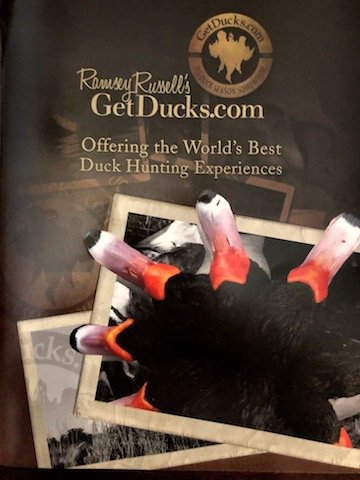 Want to receive a new GetDucks.com Brochure?  The 10-page, full-color GetDucks.com brochure is loaded with photography from the world's best duck hunting experiences, to include trip summaries, available bird species, and testimonial reviews.
View Full-color brochure online: Ramsey Russell's GetDucks.com 2018 – Offering the World's Best Duck Hunting Experiences (low res PDF).  Contact us to receive a hi-res printed copy.
Ready to pull the trigger?  Contact GetDucks.com, the only agency that continues to find the world's newest and best duck hunting adventures – because "it's duck season somewhere."
Featured Hunts
AUSTRALIA DUCK HUNTING Latest-greatest duck hunt in the world to include flooded timber hunting for Pacific black ducks and hunting for other unique species found nowhere else on earth.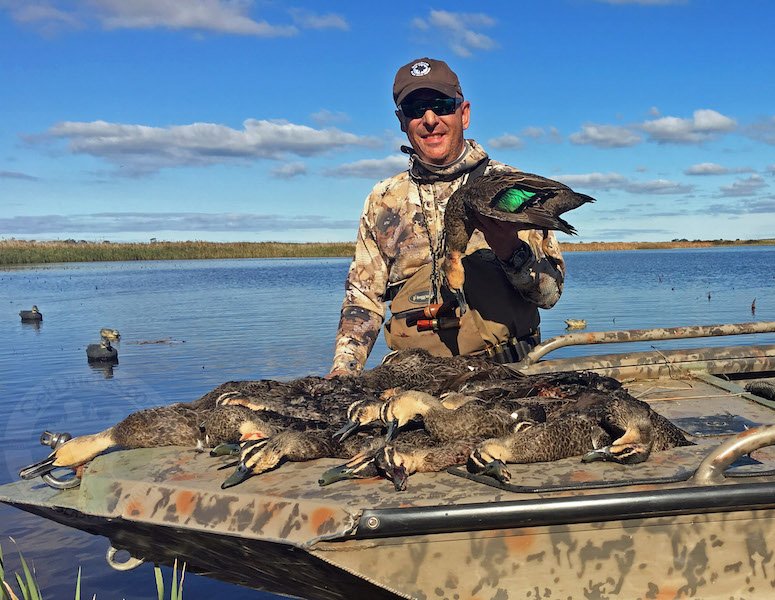 Australia Duck Hunting is a continuation of unchartered waterfowling adventures provided exclusively by GetDucks.com, and like many of our other off-the-beaten-path destinations, duck hunting in Australia provides an immersive experience for only 1-3 guests per session in a laid back, highly-interpersonal atmosphere – guide-staff comfortably feels more like falling in among long-lost friends than staying in a bustling hotel.
A fun "run-and-gun" itinerary allows guests to experience the maximum number of habitats and to shoot the maximum diversity of waterfowl species available. It's a lot like hunting at home as anything you've ever done – yet world's apart. Hunting opportunities February through June. Feature stories Sporting Classics and DSC GameTrails. Call for details. Learn More: Australia Duck Hunting

SWEDEN GOOSE HUNT World's newest high-volume goose hunt and another legendary GetDucks.com-exclusive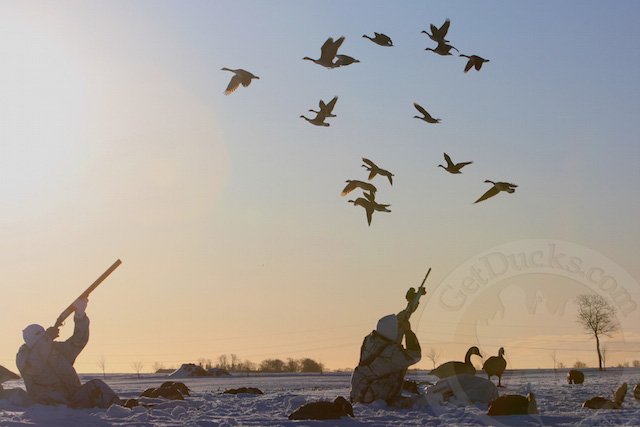 Sweden Goose Hunting represents the highest potential volume on earth! Standard 3-day package consists of 3 morning goose hunts (primarily greylags and barnacles late-August through October, and Giant Canadas November through December) plus 2 afternoon high-volume driven duck hunts (mid-October through December). To ensure the utmost quality, shooting is limited to only 2 groups monthly September-October, and no more than 1 group weekly November-December. There are no limits; the potential group bag can be staggering, especially later in the season (1,495 geese were bagged during a one-month period November-December 2016) . An extra day of driven pheasants can be added on request.  Rates include everything except flights to Copenhagen, Denmark. NEW Promotional Rates! Learn more: Sweden Goose Hunts
Contact Ramsey Russell at 601-214-9737 for more information.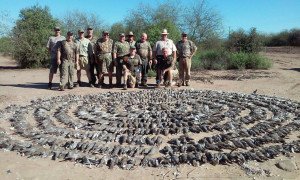 Old school Mexico white-winged dove hunting is the latest addition to our worldwide wingshooting collection – the good ol' days are NOW.  Forget those tiresome overnight flights south of the equator – enjoy ice-cold margaritas by mid-afternoon on your travel day instead.  With shooting volume running 15-20 boxes of cartuchos per hunt, it's more than enough for most guests (excellent bass fishing is also available if you feel like straining your arms instead of your shoulder).  Premium lodging sleeps up to 18 guests.  Save big with all-inclusive package rates. Perfect for groups of friends or family, corporate team building or client entertainment. Featured in Sporting Classics (Feb/Mar 2016).
Learn more: Mexico White-winged Dove Hunting
OBREGON MEXICO DUCK HUNTING COMBO!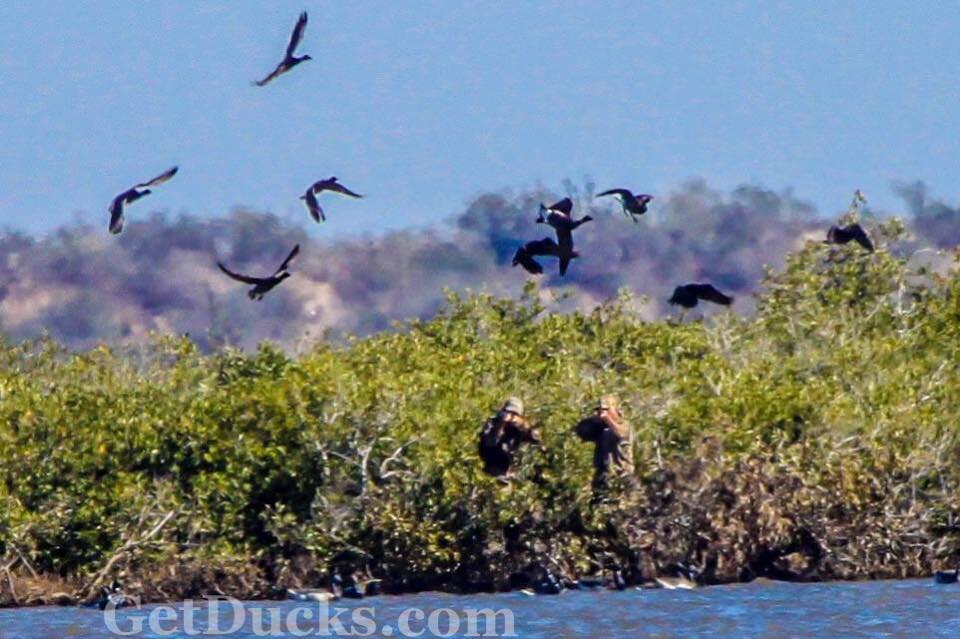 Our #1 hunt and for very good reason – GetDucks.com's All-inclusive package includes everything but ammo!  As featured on World of Beretta and in Wildfowl Magazine. Liberal bag limits for Cinnamon Teal, Mexican Mallard and much more! Add fast-paced white-winged dove hunting, rod-bending lunker largemouth bass fishing, Pacific brant hunting or Elegant Quail and Gambel's Quail shooting for a super combo. Peaks in January-February.  THIS HUNT FILLS UP QUICKLY EACH YEAR.
Learn more: Obregon Mexico Brant Hunting Combo, see updated photos and client testimonials
ARGENTINA DUCK HUNTS & COMBOS A serious collection of guide services for real duck hunters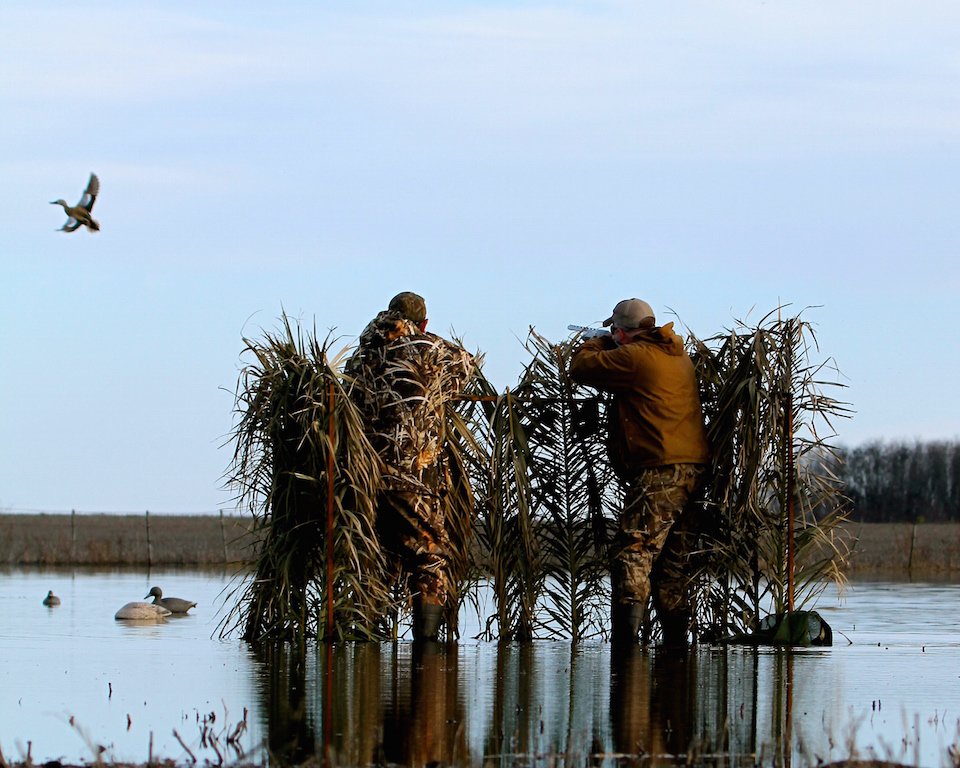 Our brand of Argentina duck hunting favors exceptional hunting above all else. Not all Argentina ducks hunts are equal – these are clearly the best. Period.  Our outfitters are utterly committed to high-quality wingshooting in a friendly, authentic environment.  Forget over-priced transfer fees and other frivolous add-ons. Save your money for things that really matter – mas cartuchos!  Choose ducks, more ducks, or duck combos. After more than a decade of specializing in duck hunting trips, we've listened to hundreds of clients and carefully amassed the perfect collection of Argentina duck hunting trips for true duck hunters.
Review our many Argentina Duck Hunting packages to find the perfect one.
THE USHuntList.com – Confidently Book Hunts Directly with Quality US Outfitters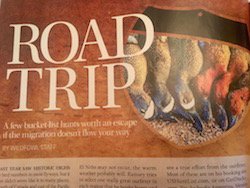 There's no place like home.  As a convenience to the many hunters that rely on GetDucks.com's trusted referral, we've developed the US Hunt List™ where domestic trips are booked directly with our exclusive outfitter affiliates.  These folks deliver.
Get your barrel hot experiencing everything from decoying mallards to spring snow geese, sandhill cranes to tundra swans, sea ducks, brant and much more.   From affordable to upscale packages, the US Hunt List™ makes it easy to find and confidently book your next US hunting trip directly with a reputable outfitter.
Learn more: USHuntList.com Affiliate Outfitter Directory
The Good Old Days Are NOW—at GetDucks.com
THE HUNT OF A LIFETIME IS WITHIN YOUR GRASP.  Whether you're a first-timer, a once-in-a-life-timer, or an every year traveler, great wingshooting trips are just a few hours travel away. Of course, the hunt of a lifetime is a tall order – it takes far more than stackwood piles of dead birds to achieve such a lofty ideal.  That's why GetDucks.com hunts feature not only high-quality shooting but everything in its necessary context. The food, the atmosphere, the service, the effort, the people and the places for which this wonderful tradition of ours is revered. GetDucks.com brings it to you in the most proficient manner possible.
Our professional diligence produces deeper satisfaction, richer travel experiences and undistracted, best-of-the-best hunting. You deserve nothing less. That is our guarantee to you and that is what foremost distinguishes our GetDucks.com brand from the rest.

Ramsey Russell, GetDucks.com, is proud Life Sponsor of Ducks Unlimited.  We at GetDucks.com believe that the conservation of wetlands and of waterfowl is essential not only to the increased quality of our lives, but to ensure that future generations may also enjoy – and continue to use – these priceless resources with which we are unequivocally blessed.  Read More
You didn't arrive at GetDucks.com by accident. You are here because you are a serious duck hunter. You want the hunt of a lifetime. And you know that it's always duck season…somewhere.
You've come to the right place.  It's not just what we do – it's all we do.
Here at GetDucks.com, we make waterfowling dreams a reality. With expert guided hunts to the best destinations at the best times for the best hunting experiences.  Every time.