GETDUCKS.COM 2018 CATALOG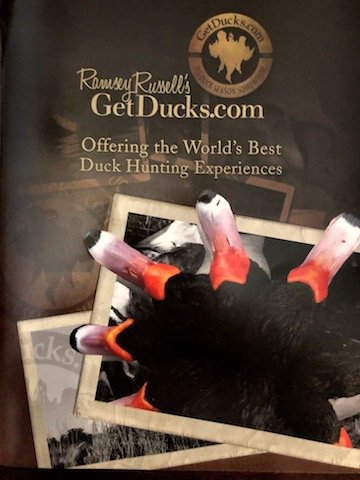 GetDucks.com 2018 Catalog.  Our new 20-page, full-color GetDucks.com catalog is loaded with photography from the world's best duck hunting destinations – 6 continents worth! Includes trip summaries  and testimonial reviews. Gain understanding into the highly interpersonal heartbeat of our company by reading the brief biography, Life's Short GetDucks.
View Full-color brochure online: Ramsey Russell's GetDucks.com 2018 Catalog– Offering the World's Best Duck Hunting Experiences (Low-Res PDF)
To request a hi-res print copy contact Ramsey Russell's GetDucks.com, or pick one up in person at Dallas Safari Club, Safari Club International and other outdoor venues.