Kansas Duck and Goose Hunting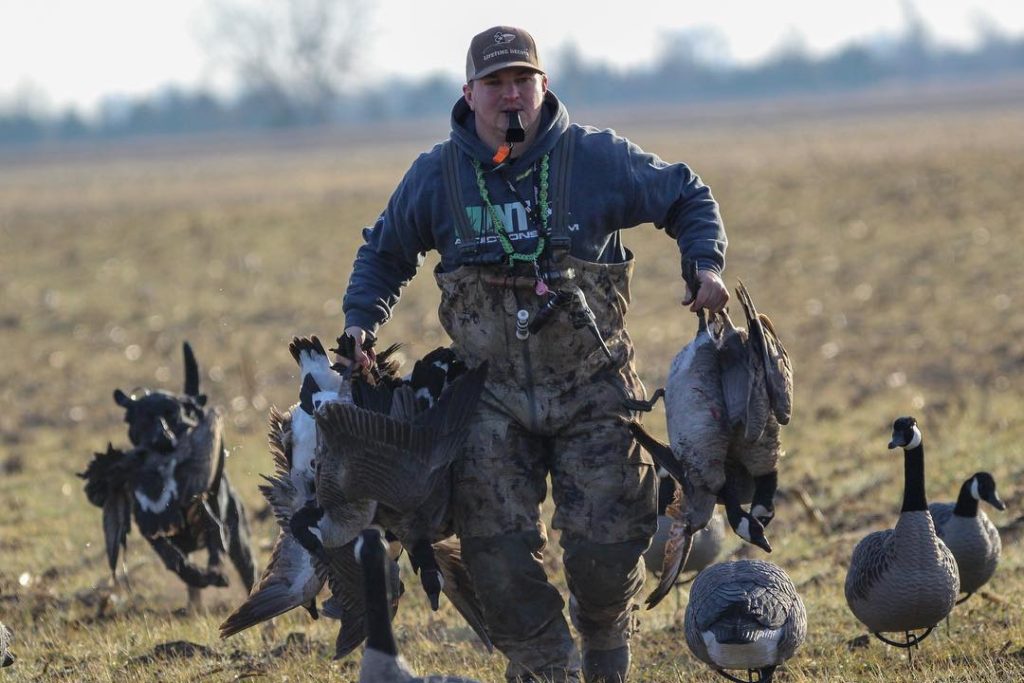 KANSAS DUCK AND GOOSE HUNTING like you've always dreamed becomes reality at Ben Webster's Big Kansas Outdoors. Located smack in the middle of the Central Flyway, this young, energetic and experienced team have proven they've got what it takes to produce big piles in short order.  Five of the 6-duck daily limit can be mallards. Among your daily goose bag can be 6 honkers, 2 white-fronts, and 50 snows. Bring plenty of ammo just in case.  Located with 1-day driving distance most places in the US, it's little wonder that Kansas has become the go-to destination for many avid waterfowlers.
Dry-field hunting for Canada geese, cackling geese, specklebellies and mallards is the Kansas duck and goose hunting staple, but you'll be hard-pressed to find as many American wigeons anywhere in Mississippi or Atlantic flyways. Other common species include snow geese, Ross' geese, northern pintails, gadwalls and wood ducks.   Feeling extra energetic after lunch? There's plenty of ring-necked pheasants and bobwhite quail nearby, too!
It's all about location, location, location. Located in America's Heartland, Kansas has lots of hot cereal crops, natural wetlands and critical sanctuary areas within close proximity that attract and overwinter millions of migrating waterfowl each year. Big Kansas Outdoors is 7 years in the making and brings the tireless enthusiasm necessary to keep their clients on active feeds (rarely just running traffic). Two full-time scouts and 4 part-time scouts/guide assistants stay on the road while 3 full-time guides deliver the results. Great calling, big spreads, quality equipment and dog power really bring it home.
Guests are lodged in an excellent B&B conveniently central to hunting areas. Driving themselves to a determined location each morning, they meet the guide-staff to find that the stage has been set. Bird activity determines the game plan: edge set-ups with A-frames, heaters as necessary, and 50 dozen full-bodies; the middle ground with 100-120 dozen socks and silhouettes, back-boards and rotaries; water set-ups with 10-12 dozen floaters and full-bodies, mojos, jerk cords and A-frame blinds. And then it's show time. Hunt until limits or about 11 AM, whichever comes first. Home-cooked brunches and hearty dinners are par for the course.
For more information about Kansas duck and goose hunts with Big Kansas outdoors, contact Ben Webster at 620-200-4372, email bpweb25@gmail.com.