South Africa Duck Hunting Combo
South Africa duck hunting combo is an incredible adventure that rivals Mexico and Argentina in terms of volume, but is an excellent collection duck hunt, too. Yes! Trophy bird capes may be imported to United States for taxidermy! Our customized GetDucks South Africa duck hunting packages encompass multiple provinces to ensure widest possible variety of habitats, maximizing the variety of ducks, geese and upland gamebird species possible. For serious duck hunters, experienced collectors or vacationing families seeking to experience real South Africa duck hunting and gamebird hunting, this is the very best South African duck hunting combo package available. We diligently worked years to carefully develop this program and to ensure bird trophy export. South Africa is too far to go for anything less.
This excellent South Africa duck hunting and gamebird hunting combo package is perfectly delivered with the expertise gleaned from decades professional guide-outfitter bird hunting experience in South Africa. Mpumalanga, KwaZulu-Natal and Freestate provinces are hunted, depending in your itinerary.  Finished itineraries reflect hunters' goals. Hunting areas are located about 3 hours to 6 hours from Johannesburg. Extended trips make a loop through all areas to maximize shooting and species diversity. These packages are perfect for 3 to 8 hunting guests.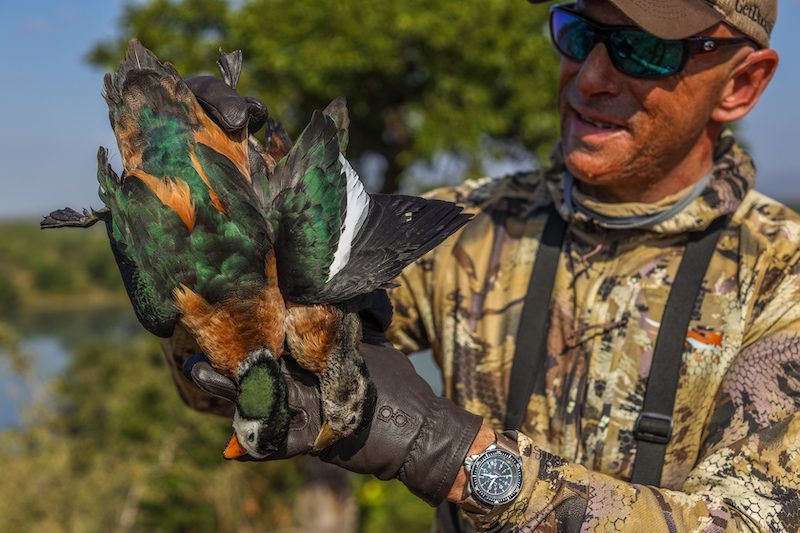 Whether seeking some of another continent's exotic crown jewels for your growing collection, or expanding your wing-shoot and travel horizons, this South Africa duck hunting combo trip is the perfect remedy. Targeted waterfowl species include Egyptian Goose, Spur-winged Goose, African Pygmy Goose;African Yellow-billed Duck, African Black Duck, Cape Shelduck, Africa Knob-billed Duck, Red-billed Teal, Hottentot Teal, Cape Teal, Cape Shoveler, Maccoa Duck, White-faced Whistling Duck, Southern Pochard, Fulvous Whistling Duck, White-backed Duck; Helmeted Guineafowl, Swainson's Francolin, Orange River Francolin, Gray-winged Francolin; Button Quail; Redeye Dove, Laughing Dove, Cape Turtle Dove and Rock Pigeon. Want to add trophy plains game for which South Africa is renowned, too? No problem! South Africa duck hunting combos may be custom-coordinated with extended activities to include photo safaris, plains game or big game safaris.
While the waterfowl and gamebird species listing is impressive, the diversity of shooting scenarios presented by hunting them is equally impressive. Egyptian and spur-winged geese present exhilarating pass shooting as they fly between pre-scouted reservoirs and feeding areas. Ducks are hunted over decoys or by spot-and-stalk methods as necessary to ensure certain species. Francolin and are hunted over staunchly-pointing German shorthairs that know their business, surely some of the most formidable do power on the African continent. Doves and pigeons provide fast-paced shooting as they dart into grain fields in impressive number. With knowledge of the terrain and bird habits, field-staff ensure that driven guineafowl shoots easily rank high on clients fun list–they're faster than they look!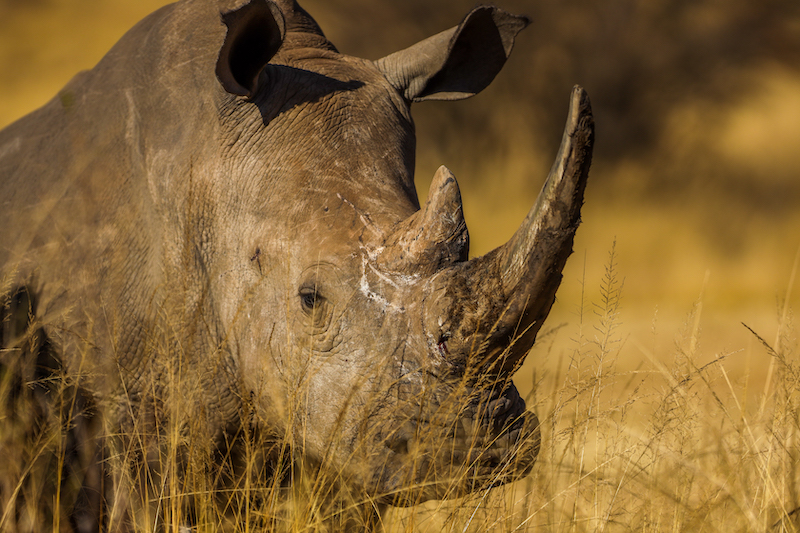 Accommodations, food and staff services are of the highest standards and ensure that guests experience magnificent South Africa in its perfect cultural context. Our South Africa duck hunting guests are lodged in charming, generations-old, family farmhouses or charming hotels.  Central dining rooms, a well-stocked bar and cozy social areas for guests to fellowship. Dinner is a three-course affair, to include various venison, beef, pork, chicken and game bird with traditional African seasonings. Hospitality is second to none. Nothing is spared in ensuring that the hunters are well fed and ready for the next day's adventure.
Experience an authentic taste of South Africa wingshooting, a refreshingly new shotgunning destination.  "I personally believe that this GetDucks South Africa duck hunting combo adventure represents one of the top 3-4 wingshooting destinations in the world. It's right up there with Mexico and Argentina in terms of volume, but duck species and gamebird diversity is high plus you can get your trophy birds back to US taxidermists. It's the perfect South Africa duck hunt," says Ramsey Russell.