Manitoba Canada Duck and Goose Hunting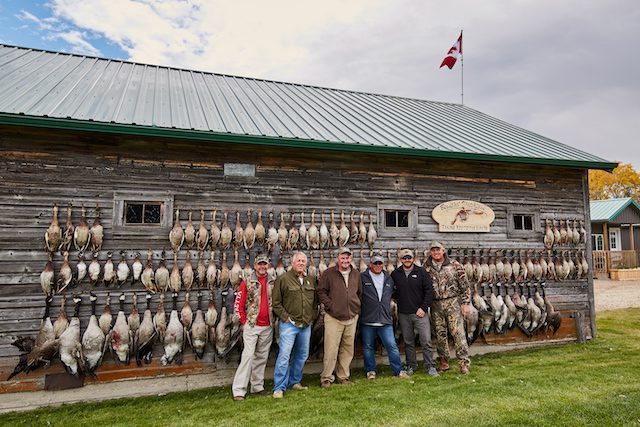 BEST Manitoba Canada Duck and Goose Hunting. In the guided waterfowl hunting world, "best" is an overused and oftentimes over-stated word. But Birdtail Waterfowl is hands-down the best waterfowl hunting guide in Manitoba Canada. Period Not because we say so, but because so many returning clients do.  It's all about the details. Unbelievably high repeat client rates are due to Birdtail Waterfowl's perfected Manitoba waterfowl hunting program, peerless runs-like-clockwork organization, professional client services, premium lodging amenities, gourmet meals–all packaged neatly into a guided Canada waterfowl hunt unlike any we've ever experienced. Owner Paul Conchatre was formerly the long-time president of Manitoba Outfitters Association, is deeply involved in Manitoba Tourism and is deeply committed to delivering superior Manitoba Canada waterfowl hunting experiences.
Located at the top of the Mississippi Flyway and Central Flyway confluence, Birdtail Waterfowl's guided duck and goose hunts take place over an impressive amount of incredibly diverse, exclusive-use prime agricultural land and day-roost waters. Fields are scouted daily to ensure maximum shooting opportunity at low-pressured birds. Hunt from comfortable A-frame blinds that keep you out of the wind, dry, concealed, or from natural cover along local sloughs.  With decades waterfowl guiding experience under their belts, a savvy staff possesses the skills, experience and determination to make it happen.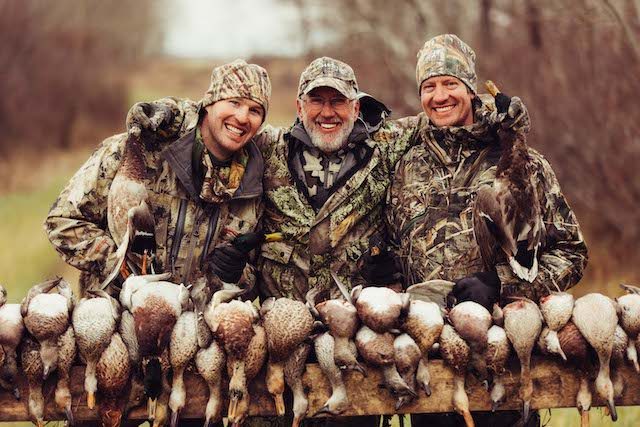 Hunting fields are always usually within about a half-hour from camp. A typical morning Manitoba Canada waterfowl hunt begins with guests situated perfectly on the well-scouted "X", with hungry waterfowl swarming into grain fields seeking to join the best decoys in the industry.  Your guide will work the birds in close, calling the shots when they're paddles down right in front of your face. Predominate species targeted include mallards, northern pintails, Canada geese, cackler geese, snow geese, white-fronted geese, sandhill cranes, more. Full limits of honkers and ducks are not uncommon during morning hunts. If you don't shoot a generous limit of 8 ducks in the morning–or simply choose not to because the goose action is too fast and furious–a hot grain field or small pothole provides a relaxing afternoon hunt for decoying ducks. When conditions are right divers may be optionally hunted on nearby lakes, where flocks of canvasbacks, redheads and blue-bills rocket into professionally hand-carved blocks. These boys have perfected diver hunting for those that want to add it to their Manitoba waterfowl hunting adventure.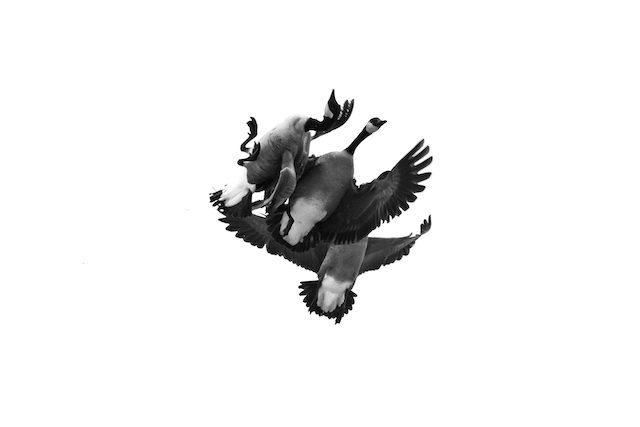 Birdtail Waterfowl meals are legendary. Chef Mike's made-from-scratch gourmet meals are among the very best we've eaten anywhere in Canada.  He turns out 3 full meals daily. Startyour morning with a huge breakfast, grabbing a thermos of fresh hot coffee for the hunt while heading out. Choose among excellent featured specialties at buffet-style lunch and dinner–where anything from home-baked pizzas to grilled steaks to stuffed pork chops to rich lasagna are liable to stretch your belt–and concludes with epic desserts you will not want to miss.   Fresh pastries and cookies are always available for nibbling between meals or stuffing into hunting coat pockets.
Birdtail Waterfowl's premium Canada waterfowl hunting in Manitoba leaves absolutely nothing to chance in "taking you to the limits."  Getting there is as simple as flying into Winnipeg, renting a car and driving a scenic 3 hours to the lodge. The rest falls into place without fail.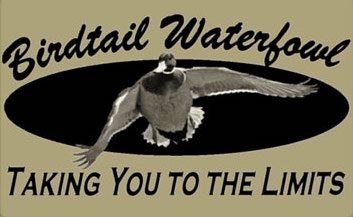 For more information about the very best Manitoba Canada duck and goose hunting program available, contact Paul Conchâtre, Birdtail Waterfowl, 204-294-2694, email birdtailwaterfowl@gmail.com. Birdtail Waterfowl truly provides one of the foremost total-package Canada waterfowl hunting experiences. Premium lodging, superior organization, well-seasoned and professional staff, chef-prepared meals, top-notched gear and equipment–not a single stone is left unturned in delivering the utmost client experience. Sells out well in advance most years.