Mexico Duck Hunting Sonora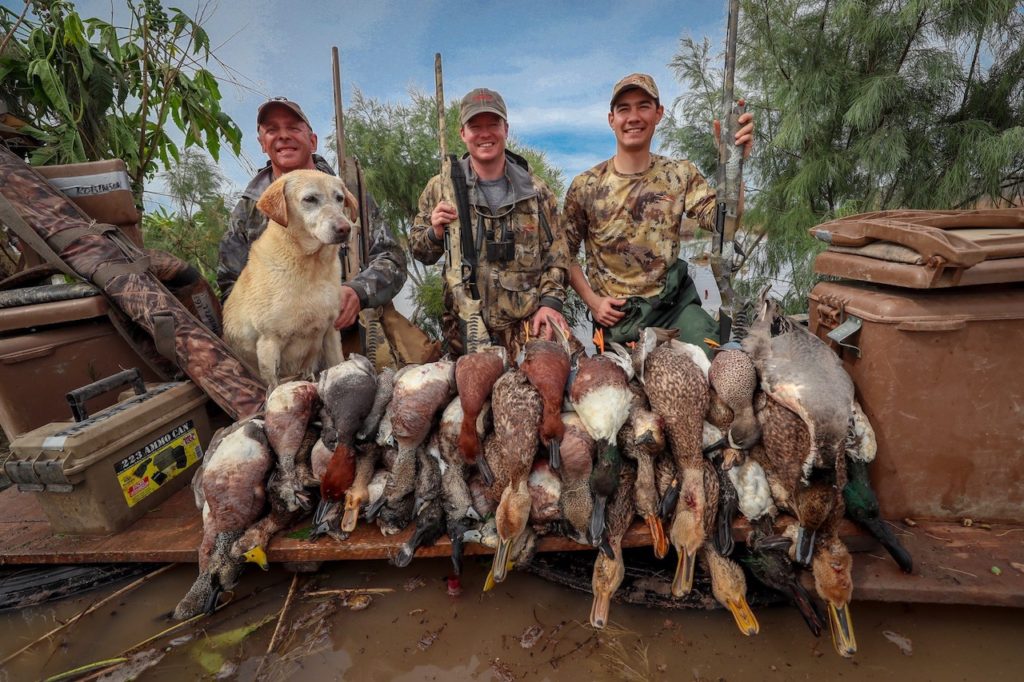 Mexico Duck Hunting Sonora Combo is the perfect combination shotgunning vacation – Mexico duck hunting each morning and dove hunting each afternoon. This inclusive package is perfect for hunting groups of 4-8 that want to be exclusively among themselves. It's a no brainer for hunting groups of 4-7 that want to be exclusively among themselves: generous bag limits of ducks and doves to thrill seasoned shooters, a selection of prime duck species to fill game rooms, world-class hospitality, first-class accommodations, and an all-inclusive package that offers real value.
This combo Mexico duck hunt is located in the right place. Situated perfectly in Sonora's Yaqui Valley, the surrounding landscape is millions of acres of agricultural production adjacent to the Sea of Cortez.  This fertile bread basket of Mexico is primarily wheat, sorghum, corn and other grains for which an impressive system of freshwater canals deliver irrigation. Low-lying areas seasonally collect irrigation runoff, forming oases of seasonally flooded, freshwater ponds. Rife with moist-soil vegetation, they attract hungry and thirsty ducks in an otherwise desert. The duck hunting is incredible. Species include Cinnamon Teal, Green-winged Teal, Blue-winged Teal, Northern Pintail, Mexican Ducks (aka Mexican Mallard), Gadwall, American Wigeon, Canvasback, Redhead, Black-Bellied Whistling Duck, Northern Shoveler, Lesser Scaup, and more. Mexican Duck density is likely greater in the Yaqui Valley than anywhere in the entire world. Responding and decoying similarly to greenheads, Mexican Ducks here represent one of the most unexploited mallard-like species on the North American continent.
Besides duck hunting? Afternoon barrel burners for white-winged and mourning doves! Expect to shoot mucho cartuchos at swarms of mourning doves and white-wings over agricultural crops, near feed lots or watering areas.  It's an exciting ending to a picture-perfect Mexico hunting day!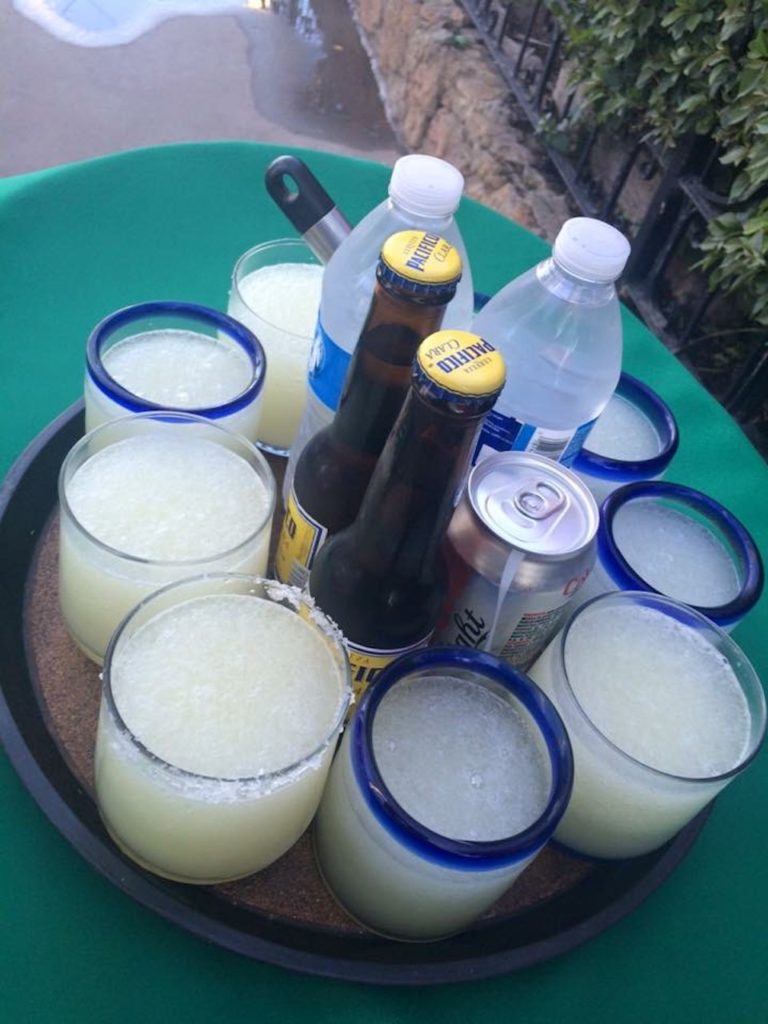 Reserved for your group's exclusive use, guests are lodged in the well-appointed hacienda in downtown Obregon, only 10 minutes from the local airport. Amenities feature 4 spacious, ensuite bedrooms, comfortable lounge areas, open bar, large dining room, roomy exterior patio, satellite television, wifi and fax.  Enjoy friendly atmosphere, impeccable service, security and the personal touch of experienced, well-trained staff.  Chef-prepared meals include beef, chicken, fish, Mexican specialties, and regional dessert favorites served by friendly wait-staff.  An open bar includes selections of spirits, beer, wine and, of course, excellent margaritas.
Typical days begin with an early wake-up and made-to-order full breakfasts.  Drive times range 45 minutes to an hour.  Field-staff have deployed decoys, built blinds and await the hunters. Two to 3 hunters are placed in freshly brushed blinds with solid footing.  Each hunter's seat contains an assortment of iced beverages. After the morning duck hunt, guests return to the lodge for a mid-day siesta – cold drinks, lunch and naps – before returning to the field for doves.
Professional organization is utmost. The vehicle fleet is detailed meticulously each night, top-of-the-line equipment ensures your comfort and hunting enjoyment, hard-working staff works around the clock leaving no detail spared.  Use of clean, reliable Benelli semi-auto 12- and 20-gauge shotguns is included in this hunt package, or bring your own trusty shotgun for a small import fee (2 guns, 100 cartridges per shotgun allowed).  There are no other waterfowl operations in Sonora that have access to as many proven, high-quality areas. Properties that you will hunt are among the very best in the region, and new properties are added each year.
Truly great hunting programs don't happen by accident. This Mexico Duck Hunting Sonora Combo package is an extension of our immensely popular Obregon Mexico Duck Hunting Combo, which sells out over a year in advance. Recognizing a need to accommodate smaller groups exclusively, this hunt package was developed to focus on the two most popular hunting activities – ducks hunting and dove hunting.