Argentina Duck Hunt – Parana River Delta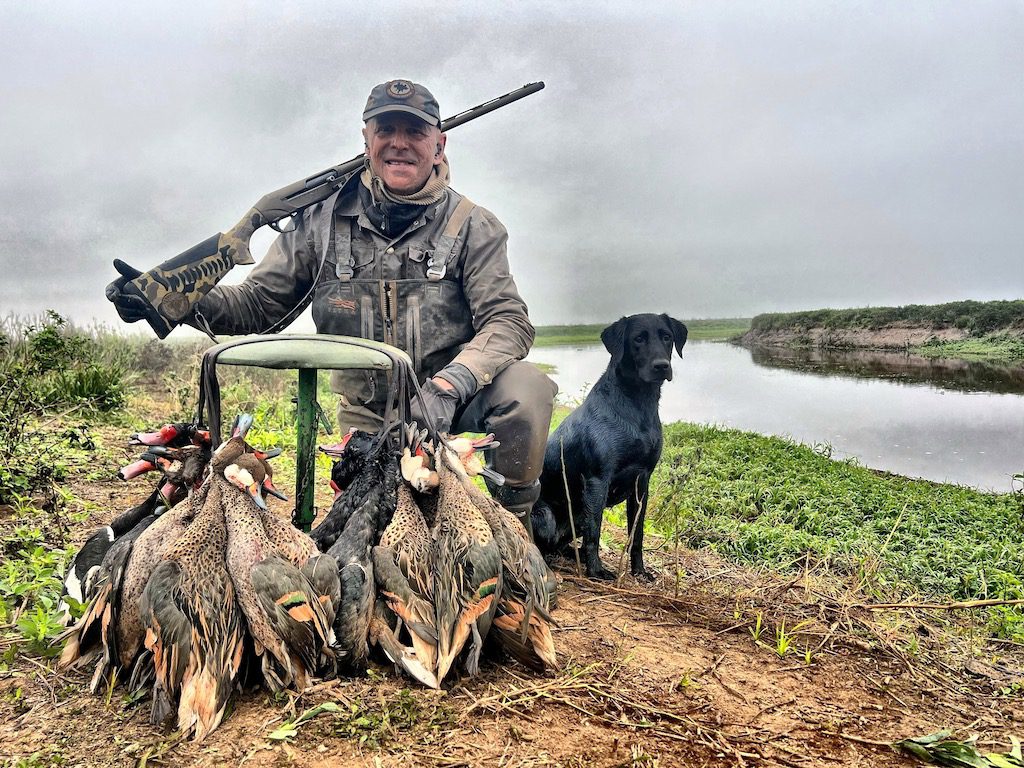 An Argentina duck hunt destined to become absolutely legend, the Parana River Argentina duck hunting experience is an immersive adventure in what remains one of the wildest and most remote places you've likely ever set foot. And yet surprisingly, it's also relatively convenient. About the same travel distance from BA as most other Argentina duck hunting lodges, the Parana River Delta Argentina duck hunt is twice as remote! The Parana River Delta is the largest wetland in Argentina–one of the largest in the world, in fact– encompassing about 5,400 square miles and located among Santa Fe, Entres Rios and Buenos Aires provinces.  Want an off-the-beaten-path Argentina duck hunt somewhere that harkens a bygone century? This is it.
Your Parana River Delta adventure begins about 3-and-a-half hours from downtown Buenos Aires, where you step into a 22-foot transfer boat and begin speeding down tributaries to home-away-from-home duck camp smack in the middle of the Parana River Delta. That's right–the last hour is by boat, but don't worry. The ride is warm and dry during inclement weather, and time passes quickly while sipping your favorite beverages, viewing the amazing scenery, endemic wildlife, or local fisherman plying their trade . Accessing true wilderness in this modern era isn't easy. To experience wild ducks in some of the truly last wild place remaining on earth requires the thrilling experience of just getting there.
Despite being located 20-plus airmiles from the nearest paved road, expect 5-star lodging and superior guest services. The luxurious liveaboard mothership has 5 staterooms (1 king and 4 doubles) with ensuite bathrooms, A/C and heaters for your added comfort. There's usually excellent wifi, and some cell service. Three chef-prepared meals are a culinary adventure in and of themselves–beef asados, steaks, home-made pastas and other regional delicacies are preceded by hand-crafted appetizers and followed sumptuous desserts.  The upstairs dining room is stocked with an amazing collection of hand-selected, top-shelf Argentinian wines to pair perfectly with each meal (plus there's a wine tasting each week), There's a commanding view of your remote surroundings: wild marsh stretching to the horizon in all directions.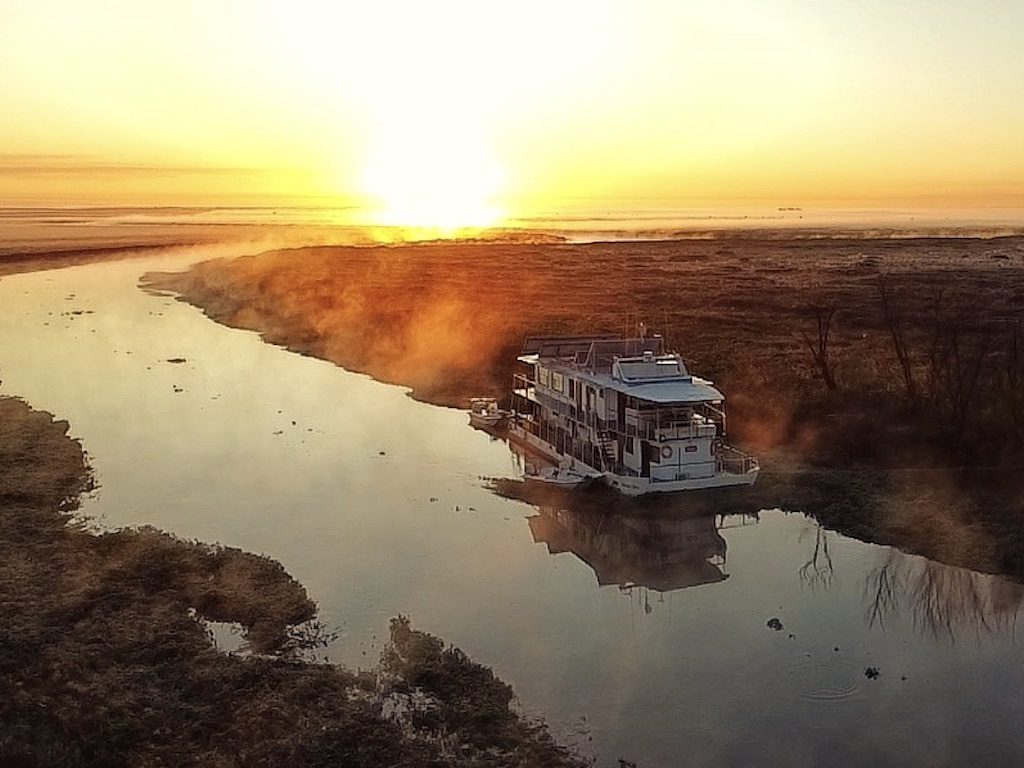 The key to this remote Argentina duck hunt is mobility. Waterfowl move based on changing water depths and weather conditions, and the liveaboard mothership moves with them. Stepping from the mothership into the duck boat, you're only a few more steps to the blind. Boat rides are usually only 10-15 minutes away. Short walks over mostly level terrain to 2-man blinds. Decoys and mojos have already been placed when you arrive.
Enjoy relatively very liberal limits. Rosy-billed Pochards, white-cheeked pintails and teal species predominate the bag, but expect full variety of Argentina duck species. Lunch and siesta between morning and afternoon activities. Choose either morning and afternoon duck hunts, or morning duck hunts and afternoon golden dorado fishing. Yes, the golden dorado fishing is world-class, too!
Light waders and field clothing appropriate for temperatures between 30 and 60 degrees are all that's required for this Argentina duck hunting experience.  Laundry service is available. A selection of semi-auto are available to rent or bring your favorite shooting iron. Your Parana River Delta Argentina duck hunt begins on the afternoon of arrival. Following your last morning duck hunt, you'll be transferred back to Buenos Aires.