A great time was had…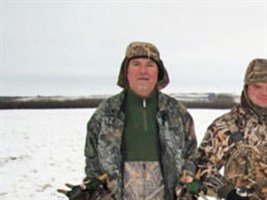 "Just wanted to drop you a note and let you know what a great time was had on our Alberta goose hunt. I should say goose "shoot" since I have never seen so many geese and ducks in my life! Abundant waterfowl every hunt, with great guides and great camaraderie.
The facilities were excellent, and I appreciated the hospitality our guides exhibited. They were determined to set us up right and they did.
In short, I had a great time and look forward to going again in the future. Knowing your standard for excellence, I 'm looking forward to trying one of your Argentina dove or duck hunts soon. "
– Richard C. Roberts III
Referenced Hunt: Alberta Canada Waterfowl Hunt