This morning was the very best morning of duck hunting I've experienced. Better than past Argentina duck hunting trips in terms of shooting quantity, species variety, wild location and accommodating staff. My fiancée, Mallory, was dead-on. The ducks flew wonderfully. Thank you for sharing this amazing place and these great people with us. It was an experience we'll remember forever.
Nick Gardener
Reference: Argentina duck hunting trips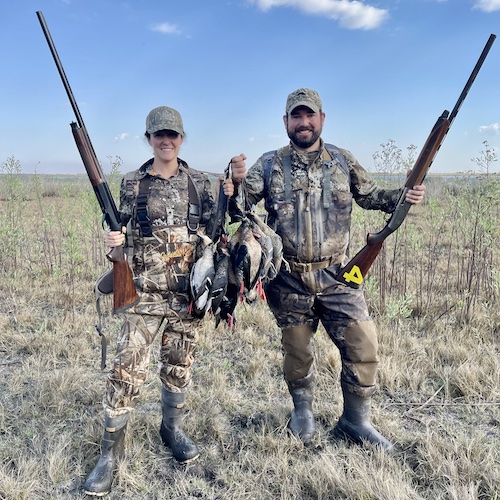 I've been to Argentina before and I'll come again. The La Paz Argentina duck-dove hunt was a fantastic trip to take with my son, Thomas. We've done a lot together, but wingshooting at its best hit the bull's-eye for his passions! Beautiful country, beautiful people, and wonderful shooting is the best. Top it off with outstanding food and hospitality and this La Paz trip is tops! So glad for all the long laughs with Michelle and Mcgehee. So thankful for Martha and the rest of the GetDucks crew. Be back soon!
Duncan Miller
Referenced hunt: La Paz Argentina duck-dove hunt 
My son who is an avid duck hunter asked to go to Argentina. My husband and I decided an Argentina duck hunt would be the perfect college graduation present. I am blessed that Mcgehee has included me in all of his hunting endeavors, so Argentina here we come. We had no idea what to expect, but the people, hunting, food, and service at Argentina duck hunt La Paz Combo was beyond anything we could have asked for. The number of birds we saw, uniqueness in types of hunting and of course Martha, Martha, Martha will always be remembered. Mcgehee and I will also never forget the amazing food. I am sad to leave and can't wait to be back. Amazing.
Michelle Porter
Referenced hunt: Argentina duck hunt La Paz Combo
Growing up I always heard the stories about bird hunting Argentina but never truly believed them. After the first 10 minutes into first La Paz Argentina bird hunt, I was a true believer. The amount of birds is outstanding. The quality of people and service even more so. The food, well let's just say Mrs. Karen has got you covered. I will be dreaming of the great times and friendships I made here until I return. What a week!
Thomas Miller
Referenced hunt: La Paz Argentina bird hunt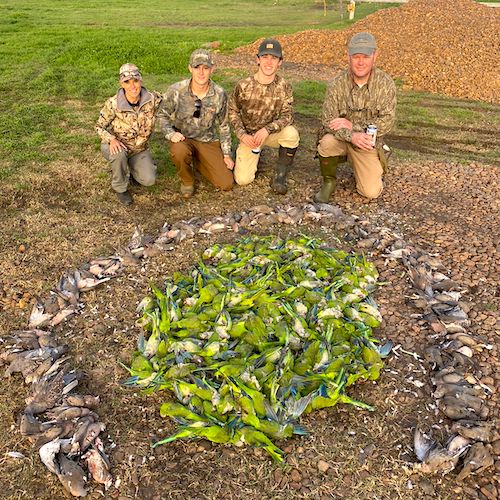 My mom and I hunted for 5 days in La Paz, Argentina.  We hunted duck, dove, pigeon and parakeets. Each hunt was as unique as the one before. Ramsey's team was second to none, the food was world-class and the hunting was out of this world! Our Argentina Duck Hunt Combo La Paz experience was perfect! We cannot wait to do it again!
Mcgehee and Michelle Porter
Referenced hunt: Argentina Duck Hunt Combo La Paz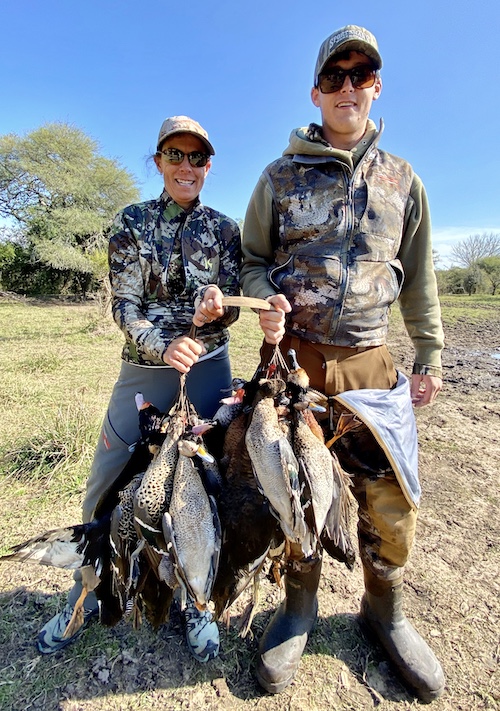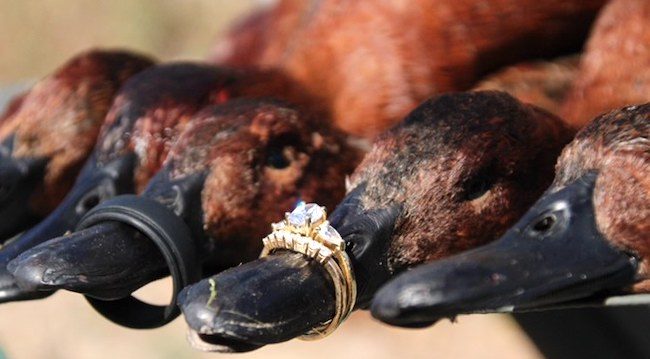 My husband, JD Staten, has always been an avid sportsman. When I say avid, I mean to the point of planning our wedding around hunting seasons. In his words, "February is the perfect wedding month, because it's falls between duck season and turkey season." So I should've known there was going to be a catch to his idea of honeymoon duck hunting in Mazatlan, Mexico! After seeing pictures of the resort, the city, and the beach, I was all in. Plus, since we started dating, he had gotten me pretty familiar with a 20-gauge shotgun, so I wasn't against a little wingshooting in Mexico.
From the time that we arrived at the resort, everything exceeded our expectations. The resort staff was friendly and welcoming, and our room had incredible views with a balcony overlooking the water! Our first morning there, we were greeted by the guides in the lobby and headed out for our first duck hunt in Mexico. There were more ducks than I have ever seen and the guides went out of their way to make sure I was taken care of. They provided me with my own 20-gauge so the recoil was not as bad, made sure I had plenty of bug spray, and a good dry seat for our hunts every morning. After each hunt, we were treated to flame-cooked burritos and an ice-cold Pacifico beer and were off to the beach!
We spent the rest of our afternoons enjoying each other and mango margaritas! Our nights consisted of fine dining at the resort or the beautiful Plaza Machado in historic Mazatlan. One of the most unique things we did was take a city tour in an Auriga, which provided us with beautiful views of the city, ocean, and lighthouse at sunset while listening to romantic music. To wrap things up, this Mazatlan Mexico honeymoon duck hunt was the trip of our dreams and we can't wait to return to do it all again! From one lady to the next, if you and your husband are thinking about taking this trip, book it. You won't regret it! Thanks Anita and Ramsey for taking such good care of us and providing us with a trip we will never forget!
Madison and JD Staten
Referenced hunt: Mazatlan Mexico honeymoon duck hunt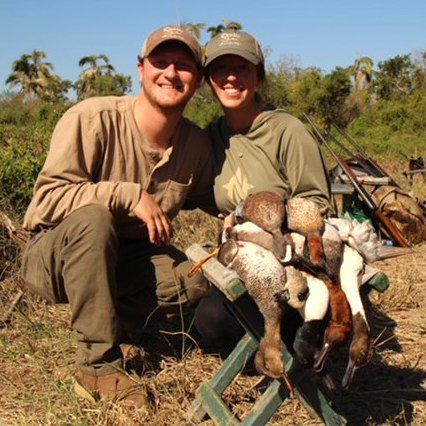 The hospitality shown was amazing, good food, good hunting, great people. Can't wait to come back.
Mitchel Risinger
Referenced hunt: La Paz Combo Duck and Dove Hunt in Argentina
Thank you for a wonderful week of hunting in Argentina, storytelling and great food. We love how friendly everyone at the lodge was and how helpful everyone is. We will be back very soon. Thanks for everything.
Atwell, Wells and Stevens Coleman
A mix of great people, great food, and great hunting. Trip of a lifetime.
Blakely Bates
Referenced Hunt: La Paz Argentina duck and dove hunting combo
Food was great. Hunting was great. The people were better.
Carew Bates
Referenced Hunt: La Paz Argentina duck and dove hunting combo