Wade Whitmore
Ramsey and Martha, thank you for sharing this place and this experience with me. Martha was incredible at arranging all of the logistics and translating. She made it easy once we arrived in Buenos Aires all the way until departure. The birds and sunrises were beautiful. I have wanted to do this Argentina duck hunt for nearly 2 decades now and I am so glad I finally did it. Always great to share a duck camp with you Ramsey.
Kyle Grant
Argentina duck hunting Rio Salado was an awesome experience. This place and these people are incredible. I will never forget the time I have here. Beautiful views and so many birds.
Tyler Meals
Argentina duck hunting at Rio Salado was one of the most incredible times that I have ever had. The original conversation with Ramsey led me to expect an adventure and it blew away any expectation I could have ever had dreamed of. The entire staff made us incredibly comfortable and happy in every aspect of this trip. I will forever remember this trip and I will be back.
Garret Bowman
Reference hunt: Argentina duck hunting 
What a week! From the duck hunting to the food this crew and trip exceeded all my expectations. Shared Rio Salado Argentina duck hunting camp with 7 other guys who came together as strangers but will be friends for life. Big thanks to Fede, the ladies in the house and all of the hard-working bird boys for making this a trip I'll never forget. Truly a real duck hunt for real duck hunters. See you in 12 months!
Wesley Gross
Referenced hunt: Rio Salado Argentina Duck Hunting
I was here in 2019, what an epic trip it was, while different this one was epic in itself. The silver teal and white-cheeked pintails were NON-STOP! Another duck hunting trip to remember and put into the memory bank!
Jeff Watt "the mayor" of the bangers of Rio Salado.
Referenced hunt: Rio Salado Argentina Duck Hunting Experience
I have never experienced anything like our Obregon Mexico duck hunting combo trip! We had groups of 30-60 pintails circling and decoying, killed cinnamon teal, green and blue wings, wigeon, brant, shovelers, black bellies, Mexican mallard, etc. The guides worked their tails off for us, took very good care. I can't wait to go back. Ramsey Russell's GetDucks is a first class operation and he and his HEAVEN SENT WIFE Mrs. Anita were only a phone call away the entire trip!!
Corey Vaughn
Referenced hunt: Best Obregon Mexico Duck Hunting Combo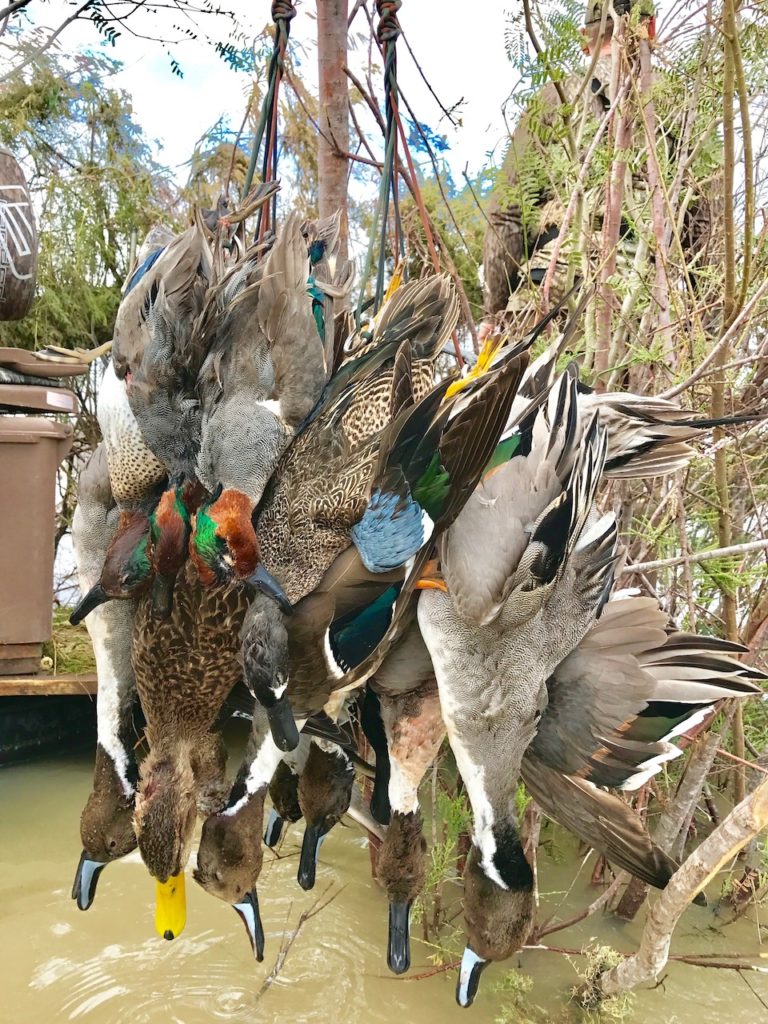 I had a good time during our Baja Mexico Brant Hunt. Got some good hunting in and met some great people.
Thomas George
Referenced Hunt: Baja Mexico Brant Hunt
Las Flores Argentina Duck Hunt was exactly what I wanted in a high volume hunt. Simple, clean and comfortable accommodations, and great food. I truly enjoyed the company of the other hunters and the area that we hunted. The locations were close by and different every day. The volume was amazing, hunting like never experienced anywhere before. I can't wait to go back.
Todd Haley
Referenced Hunt: Las Flores Argentina Duck Hunt 
Baja Mexico Brant Hunt – Travel was safe and organized; accommodations were comfortable and convenient; food and service were excellent; hunting was excellent and professionally run; entire process was easy and resulted in an incredible trip. GetDucks.com made this trip so smooth by providing a seamless transition at each step, presumably because they have done this enough, and with vetted pros at every level, and have refined their process to a completely enjoyable turn-key deal for customers.
Andrew Langley
Referenced Hunt: Baja Mexico Brant Hunt