I have never experienced anything like our Obregon Mexico duck hunting combo trip! We had groups of 30-60 pintails circling and decoying, killed cinnamon teal, green and blue wings, wigeon, brant, shovelers, black bellies, Mexican mallard, etc. The guides worked their tails off for us, took very good care. I can't wait to go back. Ramsey Russell's GetDucks is a first class operation and he and his HEAVEN SENT WIFE Mrs. Anita were only a phone call away the entire trip!!
Corey Vaughn
Referenced hunt: Best Obregon Mexico Duck Hunting Combo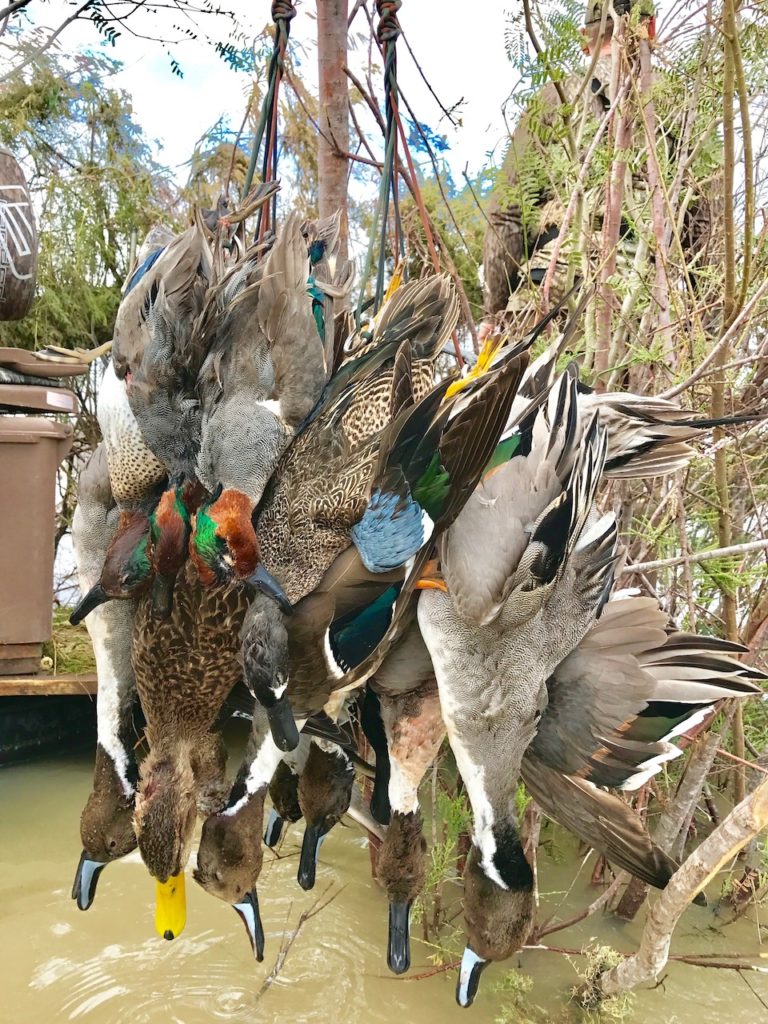 I had a good time during our Baja Mexico Brant Hunt. Got some good hunting in and met some great people.
Thomas George
Referenced Hunt: Baja Mexico Brant Hunt
Las Flores Argentina Duck Hunt was exactly what I wanted in a high volume hunt. Simple, clean and comfortable accommodations, and great food. I truly enjoyed the company of the other hunters and the area that we hunted. The locations were close by and different every day. The volume was amazing, hunting like never experienced anywhere before. I can't wait to go back.
Todd Haley
Referenced Hunt: Las Flores Argentina Duck Hunt 
Baja Mexico Brant Hunt – Travel was safe and organized; accommodations were comfortable and convenient; food and service were excellent; hunting was excellent and professionally run; entire process was easy and resulted in an incredible trip. GetDucks.com made this trip so smooth by providing a seamless transition at each step, presumably because they have done this enough, and with vetted pros at every level, and have refined their process to a completely enjoyable turn-key deal for customers.
Andrew Langley
Referenced Hunt: Baja Mexico Brant Hunt
Tons of birds, nice blinds, breakfast at the truck, beer after duck hunting. Lots of shooting, good opportunities to meet additional hunters, different species of birds than back home. The guides didn't speak English but worked hard to ensure we were supported. GetDucks.com pays attention to details, always willing to answer questions.
Quinn Tolbert
Referenced hunt: Mazatlan Mexico Resort Duck Hunts
Excellent food and hospitality. If anything was needed all I had to do was ask and it was taken care of. The abundance of waterfowl, the friendships that were created and the excellent food. GetDucks.com made the entire experience very smooth. From booking the trip and flights to bring trophies home for mounting purposes. Any questions were answered promptly and courteously via email, text or phone call.
Klint Hawkins
Referenced hunt: GetDucks.com Obregon Mexico Duck Hunting Combo
Great service and hospitality. Excellent duck guides. The location of duck hunts and volume of shooting were amazing. I would have preferred to have had a little more distance in between hunting party's but I will be returning next year.
Chris Bauschlicher
Referenced hunt: Mazatlan Mexico Duck Hunting Resort
GetDucks.com's Mazatlan Mexico Resort Duck Hunt was well worth the money. The lodging and food was better than I expected. The amount of birds was as good as could be expected. The hunts were planed well and the guides went out of there way to make sure our needs were met in the field. My questions thatI had up front were answered before I booked the hunt and after I booked the hunt I was kept informed as to how the trip was going to go. GetDucks.com Staff did what they said they were going to do. My phone calls were returned promptly and questions were answered. It was the first time I went out of the country and the provided itinerary put my mind at ease. The trip went just as I was told from being picked up at the airport to being brought back to the airport for the return flight home.
Tony Pelle
Referenced Hunt: Mazatlan Mexico Resort Duck Hunt 
Great duck hunting spots, great guides, great lodging, great food. Wonderful host made sure all aspects of the trip went smoothly. We just already booked another hunt in early January with my two sons.
Todd Ellinwood
Referenced hunt: Obregon Mexico Duck Hunting Combo
I enjoyed everything about the Mazatlan Mexico duck hunting trip, from the excellent hunting experience that exceeded my expectations, to the resort we stayed at which was as nice as any I've ever stayed at, and meeting fellow duck hunters who share my passion for waterfowl. Booking through GetDucks.com was easy and extremely efficient. Everything was addressed and taken care of. I wasn't surprised by or unprepared for the trip and hunting.
Jay Lang
Referenced hunt: Mazatlan Mexico duck hunting trip