AT HOME WITH DUCKS DOWN UNDER: AUSTRALIA DUCK HUNTING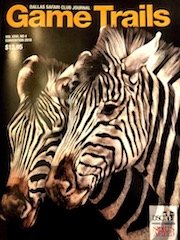 Australia Duck Hunting! Ducks were conspicuously absent for the first half-hour. Then, like a magic spout had opened they began to trickle in from all directions – left, right, behind, front – "no, mate, your other right" – quacking black ducks, barking grey teal, meowing maned ducks.  From separate cover, we communicated with soft whispers, whistles, and sometimes-abrupt shots and flip-flopped ducks to alert each other to inbound fowl.
The spout opened wider, more ducks flew.  Glenn clobbered one from a pair of blackies, and I caught the other as it evacuated overhead. A single black duck from his side, a single one from mine; a pair tumbled in a flurry of flapping wings from low flying trio of grey teal sweeping break-neck behind me, and a high-flying "wood duck" that had tried sneaking past Glenn wadded up like a spitball.  From the direction of the ancient sticks came a flock of 40 some-odd gray teal that passed high and wide on the first turn. A rapid-fire staccato of barks turned them and they passed low and out of range. Feeling red-faced and breathless, I stood on the call and again turned them. We punched 4 from the flock as they made a third pass only 20 yards off the deck.  And with that, the spout clamped shut and the flight ended.
Read more: AT HOME WITH DUCKS DOWN UNDER
Learn More: Australia duck hunting