MEXICO'S RENAISSANCE: OLDEST, BEST WINGSHOOTING DESTINATION IS BACK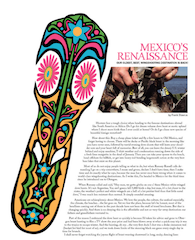 Mexico duck hunting?! Hunters face a tough choice when heading to the famous destinations abroad like South America or Africa: Do I go for dream volume dove hunt or exotic upland where I shoot more birds than I ever could at home?  Or do I go chase new species of beautiful foreign waterfowl? How about this: Buy a cheap plane ticket and fly a few hours to Old Mexico and forget having to choose. Ducks or Pacific black brant in the morning like you have never seen, followed by torrid evening dove shoots that will leave your shoulder sore and your heart full of memories. Best of all, you can leave the dreary U.S. winter behind and enjoy sunshine, t-shirt weather and condensation running down the side of a fresh lime margarita in the dead of January.
Americans are schizophrenic about Mexico. We love the people, the culture, the seafood especially, the climate, the beaches…the list goes on. Yet we fear the place, because let's be honest, many headlines coming out of there in the past decade have not been the stuff of travel brochures. But that is changing quickly. And there is no denying this is the affordable and not so-very-far-away destination our fathers and grandfathers ventured to. GetDucks.com SELLS OUT 3 lodges each season, usually well over a year in advance – that's plenty proof enough!
I shall venture to other continents for exotic waterfowl and big game, but I will never fly over Mexico again to go somewhere else dove hunting. A few friends still think I'm crazy to go to Mexico, but I think they are crazy not to.
Read full story: Mexico's Renaissance