WATERFOWLING'S LIFE LIST: ALASKA KING EIDER HUNTING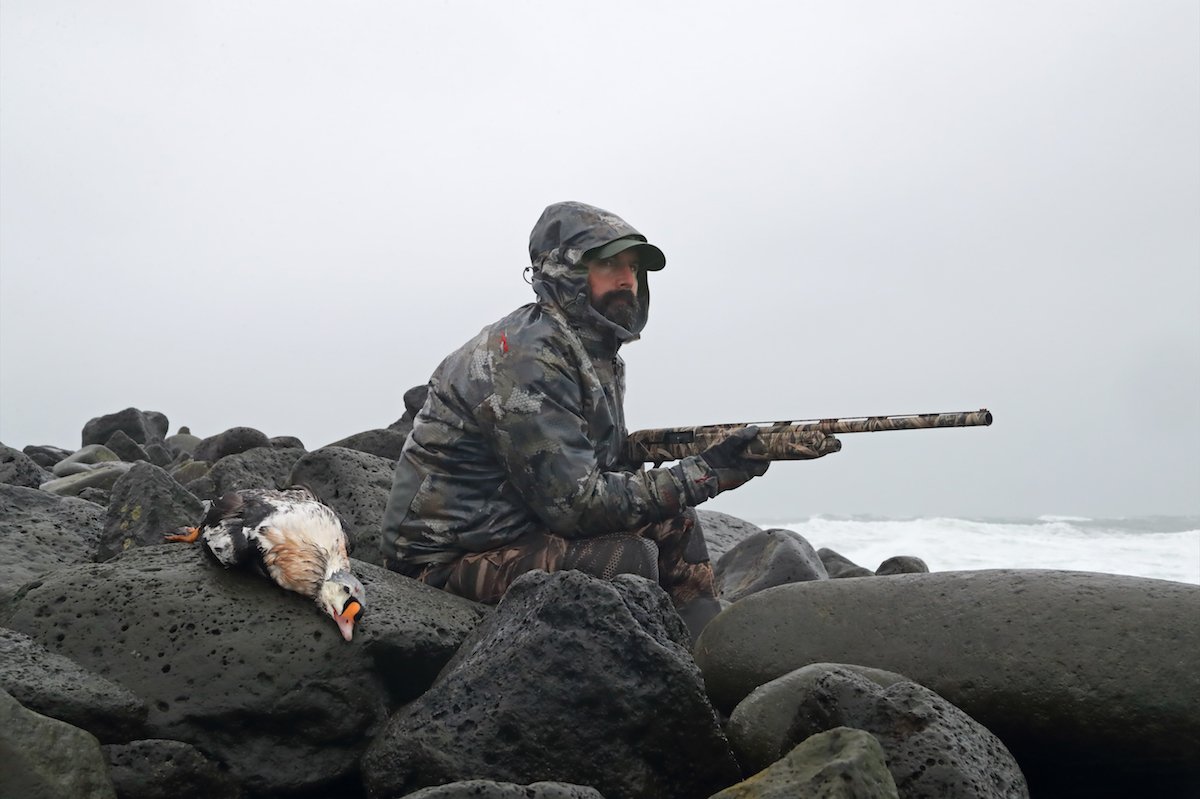 The king eider has become the Holy Grail of hardcore duck hunters and waterfowl collectors.  A location has emerged where bagging king eiders is virtually guaranteed, but it's nearly 800 miles from Anchorage in the middle of the Bering Sea.
The hunting takes place December and January, when kings are drawn to lines of custom decoys behind boats weather permitting. The best Alaska King Eider Hunting trips are booked by Ramsey Russell's GetDucks.com (contact 601.214.9737, ramsey@getducks.com).
Read: WATERFOWLING'S LIFE LIST: ALASKA KING EIDER HUNTING
Referenced Hunt: Alaska King Eider Hunting