Mexico White-winged Dove Hunting
Mexico white-winged dove hunting package in the legendary Yaqui Valley proves once and for all that the good old days are NOW!  Much closer than dove hunts south of the equator, most guests are drinking frosty cervezas and chatting it up with their fellow hunters at the lodge by 3 PM, not boarding a plane for another tiresome overnight flight. Shooting volume amounts to 15-20 boxes per hunt, and shooters soon learn that mourning doves and eared doves are little white-winged dove wannabes –  fewer shotgunning experiences are as exhilarating as swarms of white-wingeds streaming by in all directions!  Perfect for groups of friends or family, corporate outings or entertaining important clients, this ALL-INCLUSIVE Mexico white-winged dove hunting package offers tremendous value, includes everything but ammo and a few discretionary extras.  
Western Mexico's Yaqui Valley consists of millions of acres of agriculture – it's been said that if you've ever eaten a tortilla, the wheat was probably grown here. Milo season is mid-September through early-November and attracts white winged doves in epic numbers that far surpass any other region in Mexico.  Stationed strategically in major flight corridors or along field edges a short drive from camp, hunters will certainly experience the very highest-volume shooting in North America.
The typical day begins with an early wake-up, a cup of coffee, breakfast cooked to order.  Drive times are 30-45 minutes.  Experienced field staff await the hunters.  Each hunter is provided with a bird boy, and aggressive shooters will easily keep 2 busy if they'd prefer to have another.    Each hunter's seat contains an assortment of iced beverages. There's always plenty of ammo available.  Following the morning hunt, guests return to the air-conditioned lodge for refreshments, lunch and siesta. Following siesta, hunters return for an afternoon dove hunt.  Excellent bass fishing is available at no additional cost for guests that wish to strain their arms after their shoulders have tired.
Full-sized trucks are meticulously detailed after each hunt, top-of-the-line equipment ensures your comfort and hunting enjoyment – not one single detail is spared.  Free use of clean, reliable semi-auto 12- and 20-gauge shotguns is included in the package at no additional cost, or bring your own trusty scattergun for a small import fee that includes 2 guns plus an ammo allowance.  There are no other Mexico white-wing dove operations that have access to as many high-quality properties.  The exclusive properties you will hunt are among the very best in the region.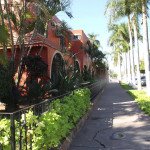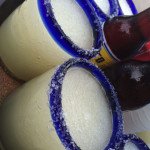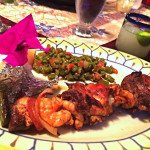 Guests are lodged in the well-appointed Hacienda La Nellita, located in downtown Obregon only 10 minutes from the airport. Amenities feature 9 comfortable, ensuite bedrooms with room for up to 18 hunters, sprawling lounge areas, open bar, large dining room, roomy exterior patio, satellite television, jacuzzi, telephone, wifi and fax.  Enjoy the friendly atmosphere, impeccable service, security and the personal touch of experienced, well-trained staff (most have been here for decades).  Excellent chef-prepared meals of beef or chicken, fresh seafood, Mexican specialties, and regional dessert favorites are served by attentive wait-staff.  An open bar includes selections from Chivas Regal to the very best margaritas in Mexico.
Truly excellent hunting programs like this don't happen by accident. A current theme among our many clients for this Mexico white-winged dove hunt is the hard work and dedication of everyone involved ensuring that everyone has a great time.  And that's exactly what make this the best dove hunt in Mexico.
Read: Mexico White-Winged Dove Hunting: Mexico Redux  (Sporting Classics, 2016)