Mexico White-winged Dove Hunting
Mexico white-winged dove hunting package in the legendary Yaqui Valley proves once and for all that the good old days are NOW!  Much closer than dove hunts south of the equator, most guests are drinking frosty cervezas and chatting it up with their fellow hunters at the lodge by 3 PM, not boarding a plane for another tiresome overnight flight. Shooting volume amounts to 15-20 boxes per hunt, and shooters soon learn that mourning doves and eared doves are little white-winged dove wannabes –  fewer shotgunning experiences are as exhilarating as swarms of white-wingeds streaming by in all directions!  Perfect for groups of friends or family, corporate outings or entertaining important clients, this ALL-INCLUSIVE Mexico white-winged dove hunting package offers tremendous value, includes everything but ammo and a few discretionary extras.  
Western Mexico's Yaqui Valley consists of millions of acres of agriculture – it's been said that if you've ever eaten a tortilla, the wheat was probably grown here. Milo season is mid-September through early-November and attracts white winged doves in epic numbers that far surpass any other region in Mexico.  Stationed strategically in major flight corridors or along field edges a short drive from camp, hunters will certainly experience the very highest-volume shooting in North America.
The typical day begins with an early wake-up, a cup of coffee, breakfast cooked to order.  Drive times are 30-45 minutes.  Experienced field staff await the hunters.  Each hunter is provided with a bird boy, and aggressive shooters will easily keep 2 busy if they'd prefer to have another.    Each hunter's seat contains an assortment of iced beverages. There's always plenty of ammo available.  Following the morning hunt, guests return to the air-conditioned lodge for refreshments, lunch and siesta. Following siesta, hunters return for an afternoon dove hunt.  Excellent bass fishing is available at no additional cost for guests that wish to strain their arms after their shoulders have tired.
Full-sized trucks are meticulously detailed after each hunt, top-of-the-line equipment ensures your comfort and hunting enjoyment – not one single detail is spared.  Free use of clean, reliable semi-auto 12- and 20-gauge shotguns is included in the package at no additional cost, or bring your own trusty scattergun for a small import fee that includes 2 guns plus an ammo allowance.  There are no other Mexico white-wing dove operations that have access to as many high-quality properties.  The exclusive properties you will hunt are among the very best in the region.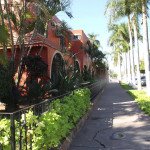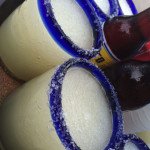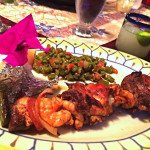 Guests are lodged in the well-appointed Hacienda La Nellita, located in downtown Obregon only 10 minutes from the airport. Amenities feature 9 comfortable, ensuite bedrooms with room for up to 18 hunters, sprawling lounge areas, open bar, large dining room, roomy exterior patio, satellite television, jacuzzi, telephone, wifi and fax.  Enjoy the friendly atmosphere, impeccable service, security and the personal touch of experienced, well-trained staff (most have been here for decades).  Excellent chef-prepared meals of beef or chicken, fresh seafood, Mexican specialties, and regional dessert favorites are served by attentive wait-staff.  An open bar includes selections from Chivas Regal to the very best margaritas in Mexico.
Truly excellent hunting programs like this don't happen by accident. A current theme among our many clients for this Mexico white-winged dove hunt is the hard work and dedication of everyone involved ensuring that everyone has a great time.  And that's exactly what make this the best dove hunt in Mexico.
Read: Mexico White-Winged Dove Hunting: Mexico Redux  (Sporting Classics, 2016)
Timing
White-winged dove hunting is optimal mid-September through early-November.
Rates
$2,975 for 4-night/3-day all-inclusive package (6 dove hunting sessions)
These Yaqui Valley Mexico white-wing dove hunts packages are customized exclusively for GetDucks.com to include everything but the ammo you actually shoot. Absolutely no hidden costs or surprises. Refer to Trip Specifics section for discretionary extras.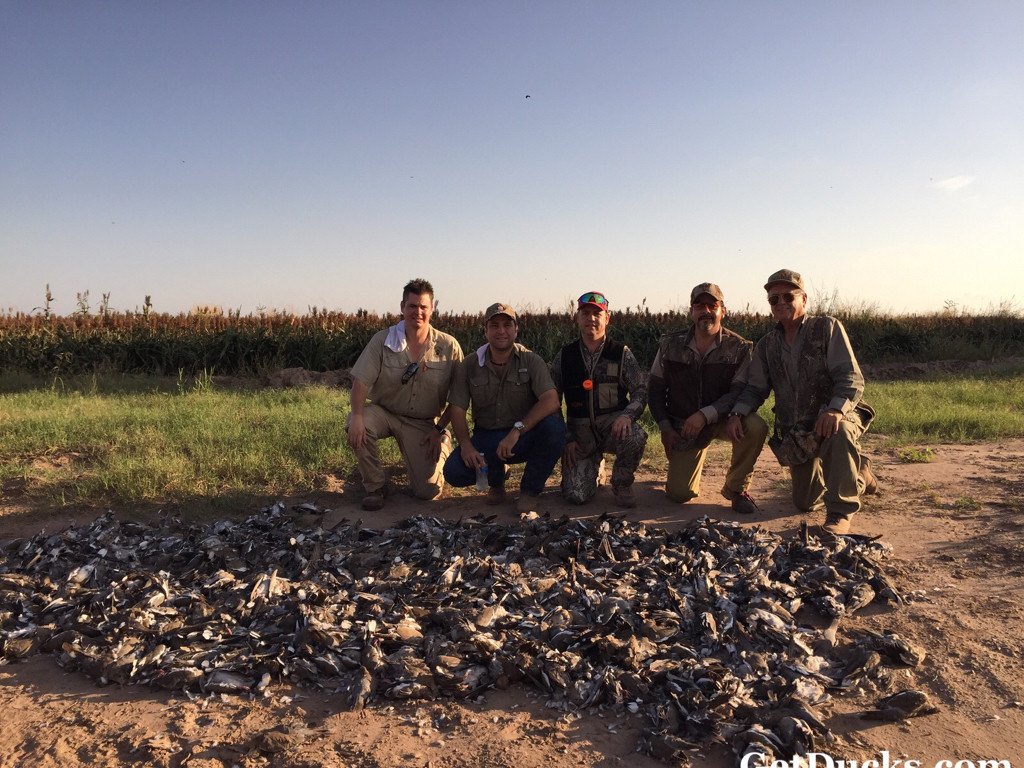 Included
Mexico white-wing dove hunt packages include:
Round-trip airport transfers from Ciudad Obregón International Airport (CEN)
Executive lodging with satellite TV, wifi internet, fax
Chef-prepared meals and appetizers, superior guest services
All beverages throughout the day to include beer, wine, spirits
Outfitter-provided guns 12- or 20-ga (recommended for convenience)
Hunting licenses and permits
All daily local transfers
Professional guide and bird boy services
Includes ALL GRATUITIES for all guides, bird boys, house-staff and mariachi band entertainment within the scope of this exclusive program
Please note that gratuities are included (unless bass fishing). You will not be berated for gratuities or extras at every turn.  As you shall see, the entire Obregon staff will do their utmost in gaining your satisfaction.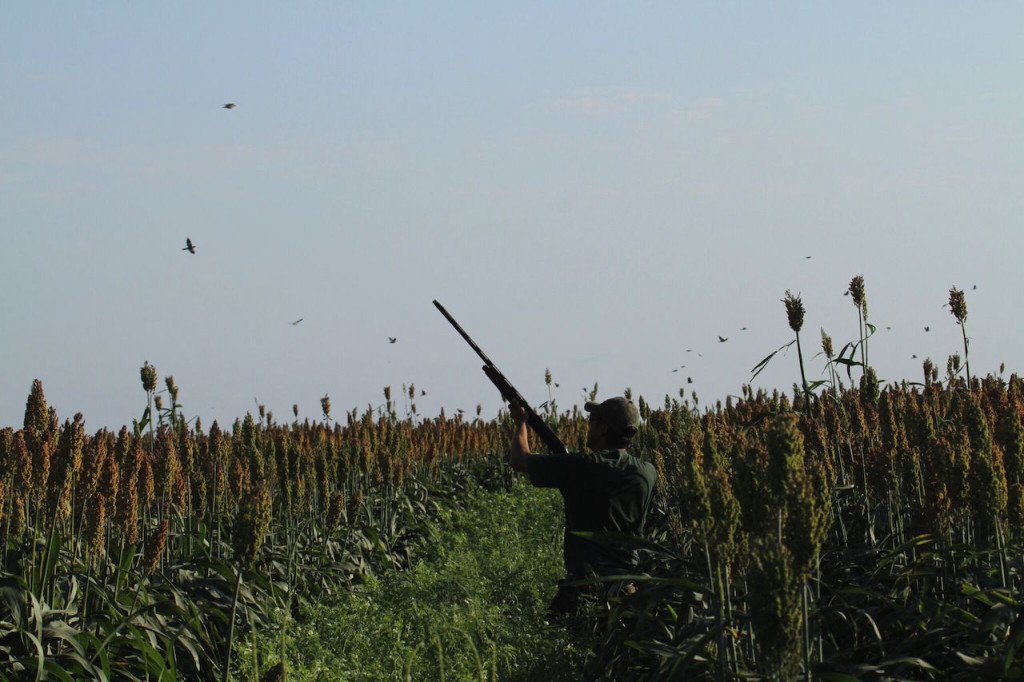 Not Included
Obregon white-wing dove hunting packages do not include:
Airfare
Ammo – $16.00/box
Personal firearm importation ($140) up to 2 guns and 100 rounds ammo per gun
Airport transfer from Hermosillo ($75 per-person round-trip).  Less than 3 passengers or special transfers POR.
Bass fishing ($150 per session)
Rod, reel, tackle rental ($40)
Gratuity – second bird boy ($120 per trip)
Laundry services ($20 per basket)
Gun cleaning ($6 per instance)
Boot cleaning ($3 per instance)
Items of strictly personal nature
Travel Protection Plan (Trip Insurance)
NOTE – Cast & Blast – If you intend to bass fish for certain, please bring your own gear.  You may rent rods, reels and tackle for $40.  All rods, reels and tackle provided are top-of-the-line.
For settling up after the hunt, credit cards not accepted at lodge.  Guests may pay with cash or personal check. Contact us to pre-pay a portion or to leave credit card on file prior prior to travel.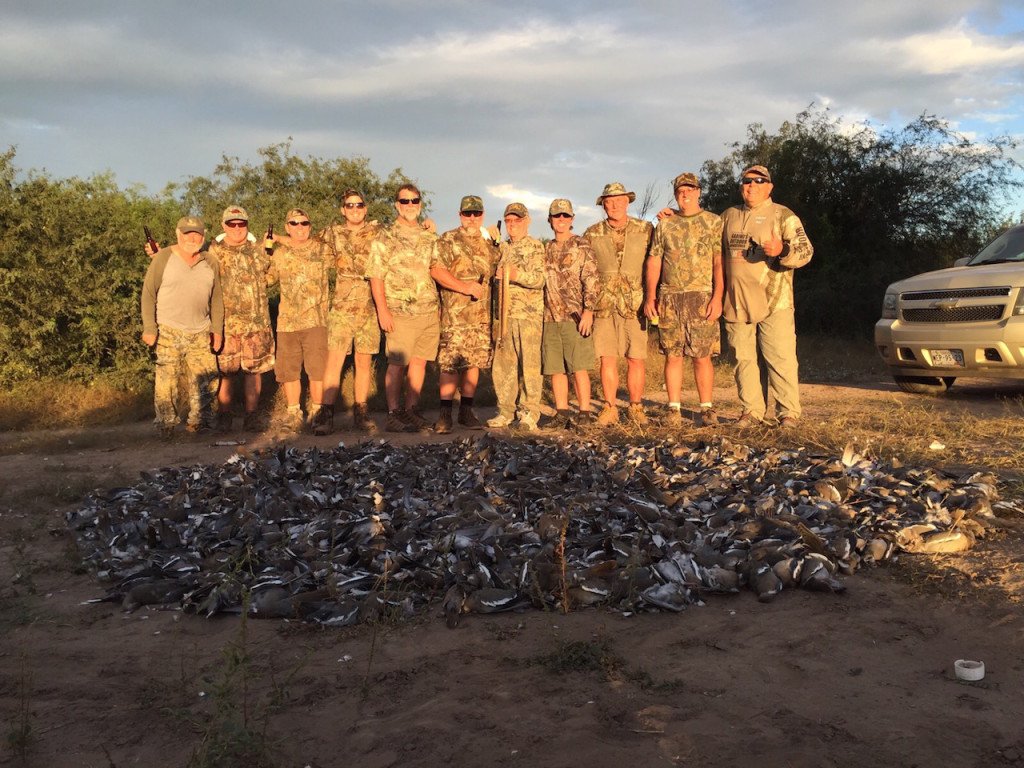 What To Bring
White winged dove hunting in Mexico is a very simple affair.  Due to mild weather and available laundry services, you can practically pack using no more than a carry-on.
View or print: Mexico White-winged Dove Hunting Checklist© (PDF)
Field Report
"A half-day travel through the airport is perfect, and Hammer is always waiting with a tray of salt-rimmed, ice-cold libations when we arrive.  Shooting 15-20 boxes of ammo at white wing doves twice daily is the perfect pre-season tune up.  Plenty of time to socialize and network at the lodge between shoots, and for those of us that simply must,  fast wifi throughout the lodge keeps us connected to the office. Other places are better suited for the grueling accomplishment of breaking the 'world-record' numbers of doves (or ammo), but for the majority of us that are content with shooting 1,000 or so rounds daily, that no longer care for those overnight flights, and that might want to tie in into a large-mouthed lunker for a change of pace, nowhere beats old school Mexico white wing dove hunting.  And the price is right." ~ Ramsey Russell, GetDucks.com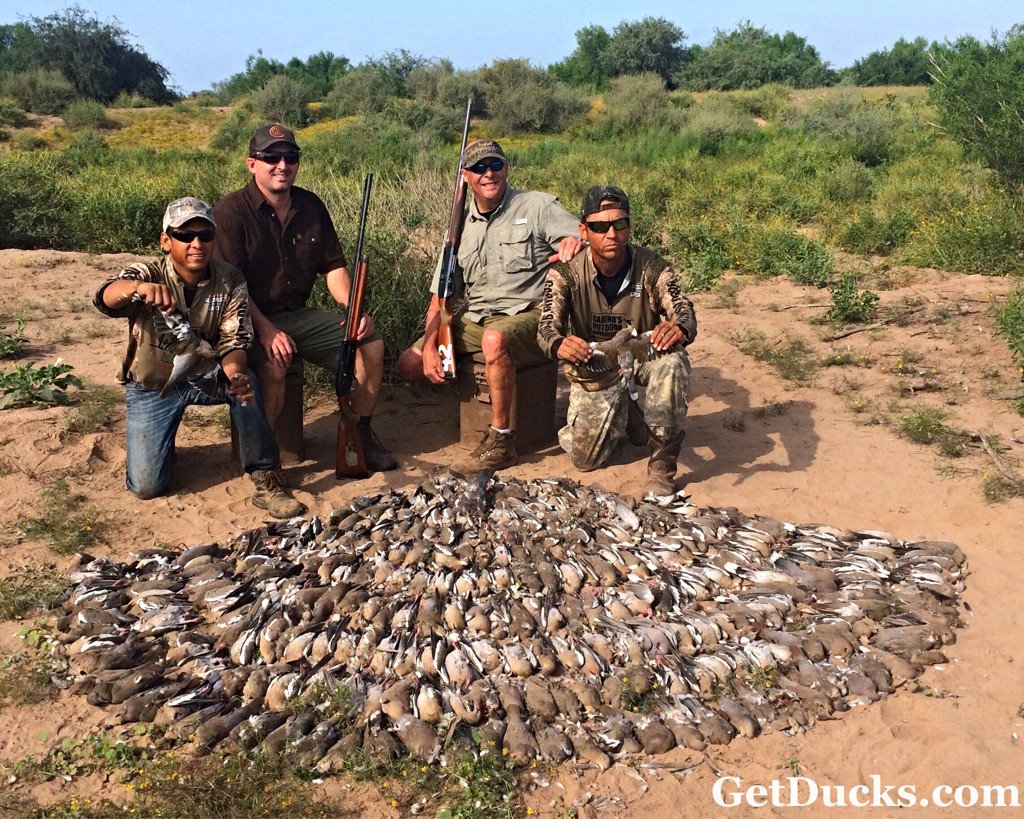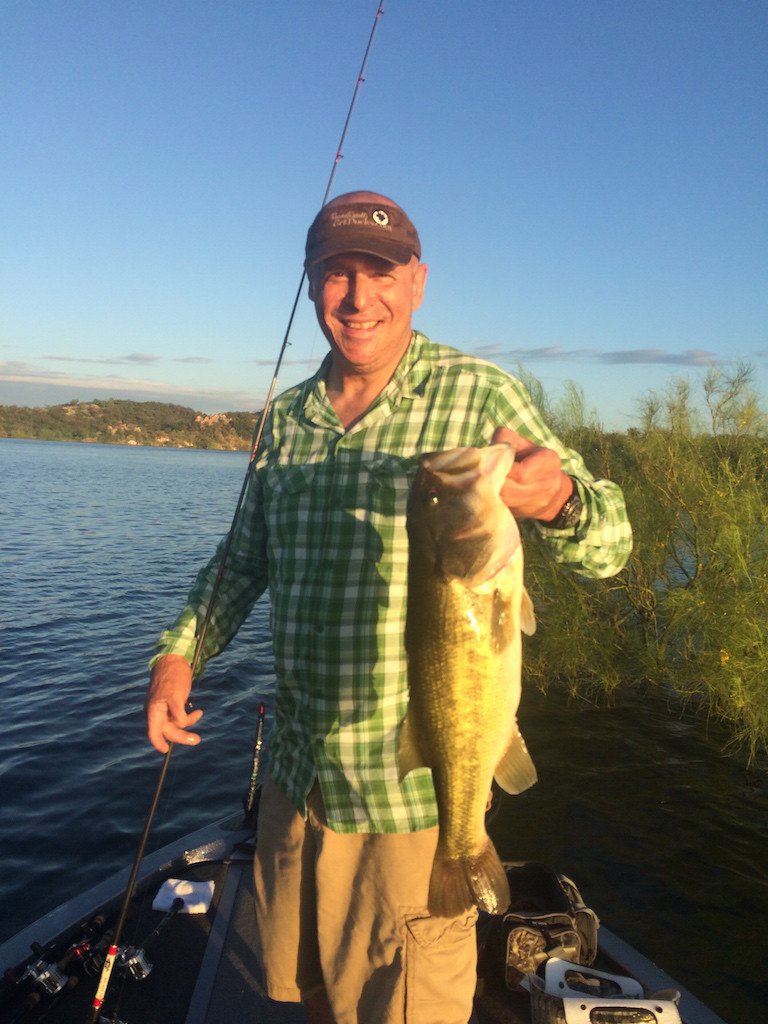 More Info
Getting There –  Mexico white-wing dove hunt

Fly into either Ciudad de Obregon (suggested) or Hermosillo the day preceding your hunt.  You will be met by the staff and transferred to the lodge.
Please note that if traveling with your personal firearm, it is inadvisable to travel through Mexico City.  If flying with a firearm you need fly directly from the US into Obregon or Hermosillo.

Related Links – Mexico White-Wing Dove Hunt
Photo Gallery: Mexico White-Winged Dove Hunting
Certification of Registration for Personal Effects Taken Abroad (Form 4457)
White-winged Dove Facts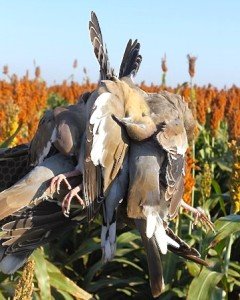 White-winged Doves inhabit desert habitats as well as agricultural fields throughout their range. Western White-winged Doves breed in desert habitats throughout Sonora and Baja California in Mexico. White-winged Doves are seasonally migratory. They overwinter in Mexico and Central America and come to the southwestern United States and northern Mexico in April to breed, departing again in September. During migration they may travel in groups of up to 4000 birds. At one time, flocks of up to 1 million doves were observed feeding in grass fields in Texas. In Tamaulipas's San Fernando Valley, once the go-to for Mexico dove hunting, the Mexican government had to set aside remaining tracts of habitat to curb habitat loss and mitigate declining white-winged dove numbers. It is believed that the greatest number of white-wings may now occupy western Mexico's State of Sonora.
White-winged Doves negatively impact agriculture within their range. Not waiting for harvest or ripened grain to fall, they perch on stalks of sorghum and eat the developing seeds. Aggregating in massive flocks numbering thousands of birds, they decimate grain fields. White-winged doves are known as "la plaga" (the plague) among many farmers in Mexico. White-winged dove hunting opportunities are excellent in Sonora during the milo season.
Why is Sonora the best place for White-winged Dove hunting? A 20-year veteran dove guide from Tamaulipas's San Fernando Valley explains.
Galleries
Customer Testimonials
Mexico white-winged dove hunting was excellent. Great hosts, nice facility and good shooting.
Mexico white-winged dove hunting was excellent. Great hosts, nice facility and good shooting. Only second dove hunt in my brief wing shooting experience but loved being in a new environment with birds coming from every direction.
Darryl Breaux
Referenced hunt: Mexico White-winged Dove Hunting
Mexico white-winged dove hunting was tons of fun. It was wingshooting nirvana. I simply did not expected the volume.
White wings are bigger, stronger prettier birds than the little Argentine eared dove. It was wingshooting nirvana. I simply did not expected the volume, not yet knowing that during October typically the birds are more congregated, which is why they swarm! Most traveling hunters consider a "volume" hunt one that involves shooting 20 boxes of shells in a morning and we did that every time here. It's not the endless river of doves in the sky that sometimes happens in Cordoba, but it's a much shorter trip, and it's not the same shot over and over again, either. These birds arrive wildly, and from all directions. So you've mastered that slanted descending approaching shot? When you have to spin and take the rising and away left-to right shot, you will surely enjoy a solid bite of humble pie, if not an entire slice.  Mexico white-winged dove hunting was tons of fun.
Frank Stavros, Sporting Classics
Referenced hunt: Mexico White-winged Dove Hunt