More Info
Important Caveats regarding Russia Bird Hunting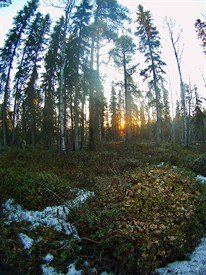 Russia duck hunting and bird hunting is not for everyone. The Number One reason to go cappercaillie hunting in Russia is the abundance of grouse and high-success rates. For relatively low costs you will experience a rarely-hunted area, in an extremely unique hunting environment, among a rural but friendly culture unlike anywhere, and will hunt a myriad of species unavailable in the Americas. True high-volume bird hunters or guests seeking luxurious accomodations should consider other destinations among the long and growing list of GetDucks.com offerings, but bird collectors can be assured that HPAI-related trophy bird importation is no longer problemmatic. While we believe that Russia duck hunting trips should be among all savvy world-wide wingshooters Life List, please review the following caveats very carefully.
It is a long trip. The van transfer from St. Petersburg to camp is 12-14 hours, minimum. The closer you get to camp (and the more removed from civilization) the worse the roads become. Consider bumpy Russian roads a part of the ambiance. Guests that believe they may be affected by the 8-11 hour (into the future) differential should allow for a day or 2 in St. Petersburg preceding their hunt transfer.
Importation of firearms by foreign nationals into the Republic of Karelia is not permissable. Guns used are typically double-trigger over and under shotguns of Russian origin. They shoot fine, but guests should become accustomed to shooting double-trigger guns if they have never done so.
Russian is an extremely difficult language, and the host speaks only rudimentary English. Other staff and locals speak no English. Plans may change due to weather events. It is enough for succesful hunting, but guests unaccustomed to going with the flow will be frustrated at times. Duck volumes are relatively low – think species, not quantity. Conventional waterfowling methods are secondary to practical efforts to shoot ducks.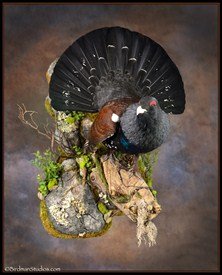 Prioritize your hunting preferences and remain flexible. The daily hunt plan is weather dependent. Inclement weather or wind may preclude intended plans and require alternative hunts. The daylight length is very long, but peak hunting for capercaillie and grouse conflicts with peak duck hunting times, and unlike stepping out of your back door into a blind, hunt preparation neccesitates a commitment of time (a typical spring capercaillie hunt, for example, is from 9 pm until about 8 am the following morning).
Trophy bird hunting in Russia requires advanced planning. A valid passport and Russian Visa is necessary to enter and exit Russia. An invitation will be sent to us, your booking agent, or to you directly. Completing the Russia Visa process requires that your passport and invitations accompany the formal application, and may require weeks during which you should not need your passport for other travel. Visa Services are especially helpful in these regards and are an added cost.
Russia is among the USDA Current Listing of Countries Affected With HPAI Highly Pathogenic Avian Influenza. USDA grants permits for trophy importation and must be obtained prior to the travel. GetDucks.com will provide assistance and instructions in these regards.
Russia remains one of the very few places in the world to conduct a spring waterfowl hunting season when plumage is immaculate, but it is rumoured that the European Union is pressuring them to cease this practice. Russia duck hunting during the spring will eventually be a thing of the past.
Russia Duck Hunting – Bird Limits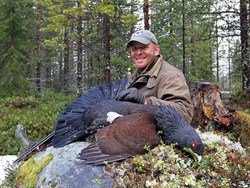 The bag limit for this Russia duck hunting experience is quite generous, but as a measure of conservation we hope that you will let your conscience be your guide as well. The official Russia bag limit is 20 ducks per man daily. US residents may import 10 ducks and 5 geese in aggregate.
It is a trophy hunt, and guests are encouraged to carefully select adult specimens for their collections, and to let excess birds pass. The limits for capercaillie and black grouse is 1 adult male bird, and an additional trophy fees are required for additional birfs. Harvest of female capercaillies and black grouse are forbidden during this hunt.
Russia Bird Hunting – Getting There
Guests should arrive to St. Petersburg the day before start of hunt. Ground transfer to camp is through the night and they'll arrive teh following morning. Following a brief rest, and afternoon hunt will be organized.
Average Daily Temperature Range (High/Low)- Russia Duck Hunting
May 46/34F, 8/1C
What to Bring – Russia Bird Hunting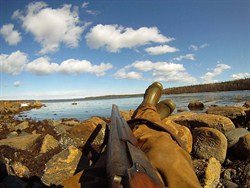 Packing for Russia birds hunts is relatively simple: layers of quiet material. Remember that you're within the arctic and temperatures may deviate; wet snow or rain are likely. Consult the weather forecast for Chupa, Karelia, Russia, for up-to-date forecast. Pack a pair of comfortable hip boots suitable for walking distances – quiet materials are best. Wool or canvas hunting pants, a fleece jacket, layers and raincoat. Binoculars are must-have. A pair of thermal underwear and warm socks are suggested. Other items that might not be normally packed by US hunters include a small thermos, ac adapter, handi wipes, electronic bird call, a few light-weight decoys, bird processing materials (scalpel, salt, saran wrap, solution for bird treatment), a waterproof day pack or field bag. Pack a bathing suit for the Russian bath and sauna. If you've got a sweet tooth, favorite snack item or spirit, might as well pack some.
General Packing List for Russia Duck Hunting (PDF)© is provided during pre-trip planning.
Payment Methods while Hunting in Russia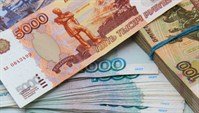 Important Note: Please pay for ammo and gratuities with cash. Checks, money orders and credit cards are not accepted while duck hunting in Russia. Local purchases of goods and services may accept credit cards, but Russian Rubles are the official national currency – US dollars are most oftentimes not accepted by local vendors or service providers.
Related Links for Hunting in Russia
View Photo Gallery: Russia Bird Hunting
Travel Protection and Travel Insurance Protect your hunting travel investment
Certification of Registration for Personal Effects Taken Abroad (Form 4457)
Importation of Fish and Wildlife Form 3-177
Field Care of Trophy Waterfowl & Birds
** VS 16-3 Application for Permit to Import Controlled Material or Transport Organisms or Vectors or Animal Products and By-Products. The VS 16-3 application must be completed to receive the VS 16-7 necessary import bird trophies from Countries/Regions Affected with Highly Pathogenic Avian Influenza. This process requires 6-8 weeks, minimum.
Contact us about for more information about Russia duck hunting, Russia Capercaillie hunting or other Russia bird hunting.