MEXICO WHITE-WINGED DOVE HUNTING: MEXICO REDUX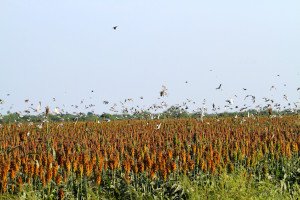 Mexico has been just such a mistress for North American hunters of late. Gringos love the oldest true south because across the border is hunting like we might have had it in the 1850s, in close proximity to blue-water beaches and big game fishing. From the giant Sonoran mule deer to the outsized largemouth bass and lights-out wingshooting, this is the affordable and not so very far away destination our fathers and grandfathers ventured to.
A few friends think I'm crazy to go to Mexico, but I think they are crazy not to. Mind your manners and your business, don't venture into areas you are not supposed to, and it is just fine. I never felt threatened and have felt far more menaced in every large U.S. city I've ever been to.
And yes, my heart will always yearn for Argentina, particularly Patagonia. The warm people, the super-natural duck hunting, the roar of the stag. But doves? I will choose Mexico, margaritas, and more white-wingeds than I ever want to shoot, thank you sir. It is perhaps not the insane bird numbers of South America, but it is at times pretty damned close, and the bottom line is each morning and evening we shot absolutely all we and our shoulders wanted to shoot…all just 500 miles south of Tucson, Arizona. Does it get any better than that?  Package Details: Mexico White-Winged Dove Hunting
READ FULL STORY: Mexico White-Winged Dove Hunting: Mexico Redux