The past is never dead. It's not even past.

– William Faulkner.
The Mississippi Delta landscape changed over time. In no small part due to technological advancements. Likewise, people change too. Improving technologies and evolving perspectives change us as hunters. And as humans. But some fundamental things never really change. While shotgun technologies have evolved, duck hunting fundamentals have remained unchanged.
Old shotguns used by those ancestors that passed on traditional waterfowl values remain forever timeless. The Colt 1878 shotgun belonged to his great-great grandfather. The Remington 1100 belonged to the grandfather that taught him to hunt. Old duck hunting shotguns are conduits to our pasts. To our truest selves. In this episode of Life's Short GetDucks: Mississippi, Ramsey Russell retraced his own duck hunting origins using family heirloom shotguns and cork decoys in familiar, close-to-home haunts.
From primeval cypress brake to flooded South Delta hardwoods similar to what his grandfather hunted to modern build-it-and-they'll come green-tree reservoirs, this short film offers insights into Mississippi Delta duck hunting. Connecting with friends, with past and present generations, he realized that no matter how far away he might stray, home matters most. It's who you really are. "You can take the boy out of the Mississippi Delta," concludes Ramsey Russell, "But you can never take the Mississippi Delta from the boy."
#getducks #lifesshortgetducks #itsduckseasonsomewhere #mississippi #homeiswhoweare #duckhunt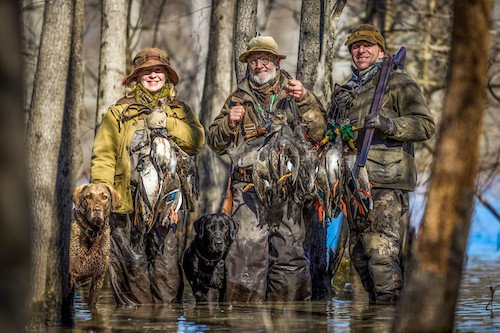 Old shotguns are generational conduits, connecting us to our waterfowling ancestry. My grandmother gifted me an old rabbit-eared Colt 1878 shotgun when I was a teenager. Found in the old home she was born in. She wasn't even really sure who it had belonged to. We eventually determined whose it was many years later with a drawing that my great-grandmother had made using her maiden name. And it's like my ancestors began speaking to me, compelling me to take that old shotgun duck hunting. To take them duck hunting. The next Life's Short GetDucks episode was filmed in familiar Mississippi haunts and demonstrates that no matter how far and wide you may travel while duck hunting, home is who you really are. This trailer provides a little history on the family shotguns used in Life Short GetDucks Mississippi short film • Much of the surrounding Mississippi Delta landscape has sure changed since the old Colt 1878 hammer gun was last used, but reintroduced it to the swamp. Built pre Migratory Bird Treaty Act, if only it could tell stories in the blind. Connecting with my ancestors through a firearm, to a profound sense of home, who I am as a hunter, as a human. Times may have changed, but some traditions need not ever.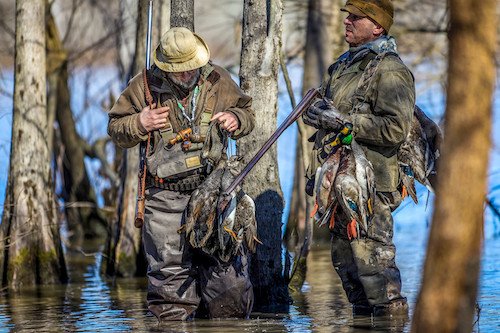 Ramsey Russell of GetDucks.com provides a detailed rundown of duck species encountered during Azerbaijan duck hunt. Familiar species such as northern pintails, mallards, gadwalls and northern shovelers are distributed throughout the Northern Hemisphere and are part of the bag. But real prizes, such as red-crested pochards, Eurasian wigeons, common green-winged teal, and common shelducks, won't be found closer to home, making this immersive hunting adventure an excellent destination for adding a few new waterfowl species to your life list as well.  More info about Azerbaijan duck hunts.
Instagram @ramseyrussellgetducks
Ramsey Russell's Life Short GetDucks worldwide odyssey continues 6,800 miles from home. Azerbaijan duck hunting is among the most unique GetDucks.com destinations. As much like traveling through a time machine as halfway across the world to hunt ducks, this duck hunting is an immersive adventure. Duck species are as familiar as northern pintails, mallards, gadwalls and northern shovelers, but the real prizes consist of red-crested pochards, eurasian wigeons and green-winged teal, common shelducks. The culture is vastly more Aladdin than Main Street USA, but Azeri hunters are some of the best and most serious duck hunters encountered worldwide, practicing waterfowl hunting tradition stretching back for centuries, a fundamental skillset for real duck hunting. More info: Azerbaijan duck hunt
Instagram @ramseyrussellgetducks
Ramsey Russell's Life's Short GetDucks series returns with a glimpse at an off-the-beaten-path duck hunting adventure. More than just a destination, Azerbaijan duck hunting is in many way like stepping into a time machine. Very fundamental duck hunting methods. Familiar waterfowl species but prized duck species, too, that you'll hardly find anywhere else worldwide. Related hunt: Azerbaijan duck hunt
Instagram @ramseyrussellgetducks
Argentina duck species diversity is rich, to include myriad species not hunted or seen elsewhere. Of the 3 world wigeon species and 4 world shoveler species, for example, one each can only be found in Argentina. Ramsey Russell is a recognized authority on worldwide waterfowl, their habitats and behavior, especially as pertaining to hunting situations. In this Waterfowl of the World video, he discusses the most common duck species hunted, plus an interesting hybrid and an uncommon color-variant recently taken while duck hunting Argentina.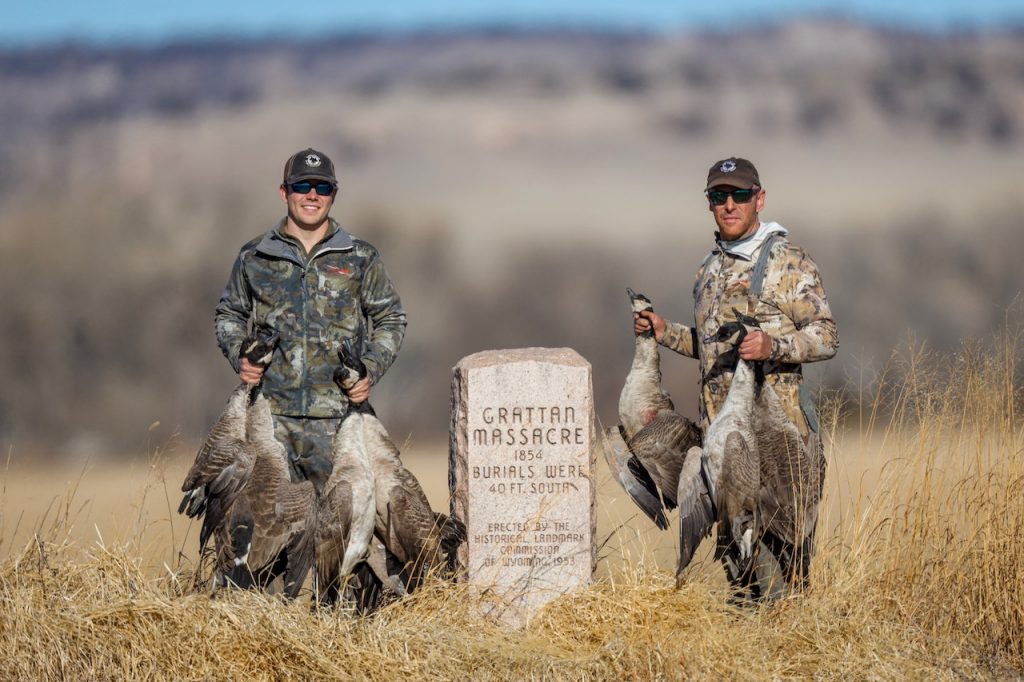 The American Wild West conjures nostalgic images of dusty cowboys, stoic Native Americans, mule drawn covered wagons, herds of bison stretching to the horizon. But in the long shadow of historic Fort Laramie, near the exact location where the First Sioux War began, the North Platte River slithers like a snake through remnant prairie and grain agriculture on its long descent to the Gulf of Mexico. Hunting for mallards and Canada geese can be epic. In this installment of Life's Short GetDucks, Ramsey Russell and company join USHuntList affiliate, Wyobraska Waterfowl, to further explore this too often overlooked American waterfowl hunting paradise. Referenced Hunt: Wyoming Goose Hunting
Life's Short GetDucks worldwide odyssey continues with Ramsey Russell returning to his serious roots in Argentina duck hunting. Las Flores literally translates to "The Flowers." This legendary destination was named due to the sheer abundance of decoying rosy-bills, the true rockstars of the pampas. But in a country full of slick operators that promise the moon to sell packages to unknowing American hunters, this is the story of a passionate hunter-outfitter that exceeds client expectations every morning without compromise, without fail, and of the genuine friendship that has since developed among these two duck hunters. #getducks #lifeshortgetducks #Itsduckseasonsomewhere #bossmen #unmuzzled #argentinaduckhunting #ramseyrussell #realduckhunting #ramseyrussellgetducks #waterfowl #hunt #waterfowloftheworld #waterfowlconservation #huntingisconservation #duck #pochard #rosybilledpochard
Sonora Mexico duck hunting is an exciting, action-packed hunt – y'all have seen the Life's Short GetDucks Obregon Mexico duck hunting short film by now hopefully – but it's also an excellent destination to check beautiful species off bucket lists. Species-wise, Mexico duck hunting is must-do, bucket-list duck hunting. Practically all Central and Pacific flyway species overwinter in the region and their breeding plumage is absolutely immaculate. We and our USDA-approved affiliate, Kanati Elite Taxidermy will walk you through the simple steps. Contact Ramsey Russell @ramseyrussellgetducks to discuss Sonora Mexico duck hunts or other destinations.  #lifesshortgetducks #getducks #itsduckseasonsomewhere #mexicoduckhunting #waterfowloftheworld #ramseyrussell #ramseyrussellgetducks #realduckhunting #waterfowloftheworld
There are generally two kinds of Argentina duck hunters: those that have been there and those that want to go. The upcoming Life's Short GetDucks episode, "The Flowers," takes place at our poster-boy, real duck hunter's Argentina duck hunt, a place we refer to as Las Flores, which literally translates to "the flowers." It was so named because nobody but nobody produces decoying rosy-billed pochards like this outfitter. Sure, you'll take all of the usual species, but decoying rosy-bills will steal your duck hunting heart. #getducks #lifesshortgetducks #itsduckseasonsomewhere #argentinaduckhunting #rosybilledpochard #duckhunting #ramseyrussellgetducks #bossmen #realduckhunting #huntingtravel @ramseyrussellgetducks
Referenced hunt: Argentina Duck Hunting Las Flores