Duck hunting in Argentina
is an epic shotgunning vacation, especially when hunting at the right place - not all Argentina duck hunts are created equal. Relative to duck hunting in the U.S., bag limits are generous, and then there's the whole South American duck camp experience - steaks as thick as cinder blocks, malbec wines, Spanish accents, the works; the new hunting environment, sights and sounds. But for our many clients, mostly it's all about the ducks; the rest just comes with the territory.
To some hunters, it's more about numbers, limits. Most hunters appreciate the diversity of new duck species in Argentina. There are about a dozen duck species commonly encountered while duck hunting in Argentina. A few other species are less common. Argentina is a very big country, too. Some species are more abundant in some regions, and others have a fidelity to specific habitats. Brazilian ducks and ringed-teal, for example, may be taken throughout Argentina but predominate the bag in some northern areas; black-headed ducks are usually going to screech over the decoys at Mach 3 when hunting sizable marshes with large patches of open water.
Everyone asks if we're hunting the same species as here in the States. No. Some are very similar, do not migrate across the equator and have established separate breeding populations. An interesting thing about Argentina ducks is that many exhibit a continuous molt pattern. Unlike here in North America, where our ducks molt twice annually, most look exactly the same throughout the year. It's possible that this is because they have such extensive breeding seasons. In good, wet years, they've been known to have 2-3 clutches during the year.
Rosy-billed pochards are to Argentina duck hunting what mallards are to U.S. duck hunting. Large and gregarious, they decoy readily. If I had to choose a single duck to hunt outside the United States, it'd be the rosy-bills in Argentina, and nobody but nobody flat out OWNS them like our long-time outfitter at our most popular
Argentina duck hunt Las Flores
, but I digress. Rosybills do that to me.
In addition to rosy-billed pochards, other common Argentina ducks include speckled teal, silver teal, cinnamon teal, ringed-teal, Brazilian duck, Chiloe wigeon, red shoveler, white-faced whistling duck, fulvous whistling duck, yellow-billed pintail and white-cheeked pintail. Other far less common species include masked ducks, knob-billed ducks and even blue-winged teal. We've encountered all of the species during a single week hunting at our
Rio Salado Argentina duck hunt
destination.
For more information, we've posted video discussions here:
Argentina Duck Species
.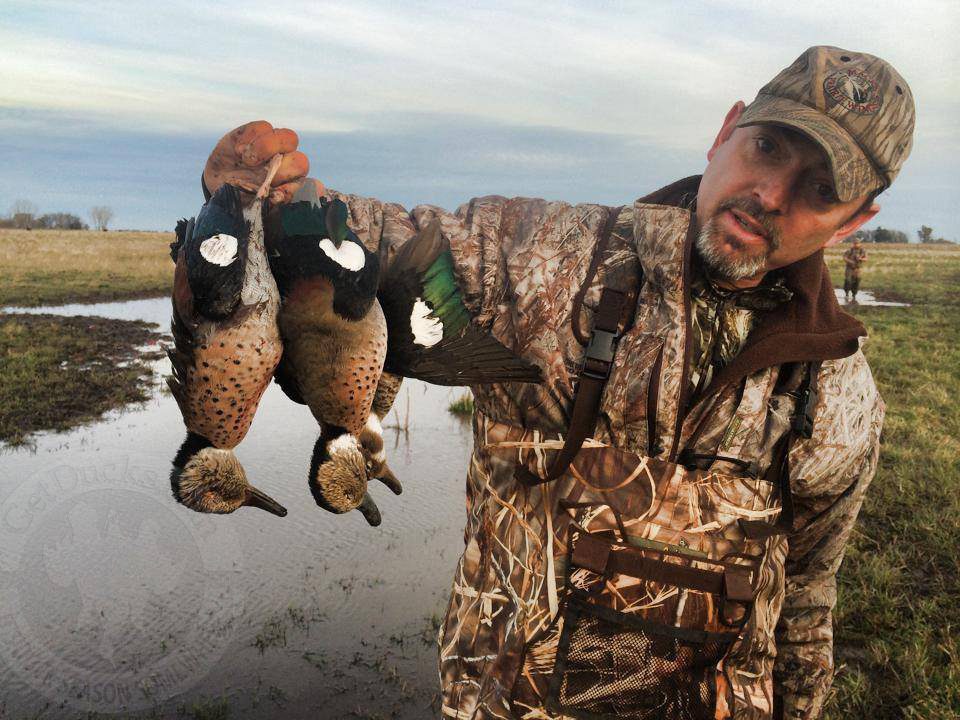 Ramsey Russell is a certified wildlife biologist. He owns and operates

GetDucks.com

, a full-time, full-service agency specializing in world-wide trophy duck species and epic wingshooting adventures. Exploring the world's wetlands for the best client duck hunting experiences is a life mission, but hunting in Mississippi with family and friends, he says, is top priority when home. It's always duck season somewhere.