Included
Ocellated Turkey Hunting packages includes:
FIVE (5) days ocellated turkey hunt
Round-trip airport/hotel ground transfers
Licenses & permits for ocellated turkey hunting
Free use of 12 gauge shotgun and ammo
All meals and beverages
Excellent tent lodging
Professional hunting guide services, 1 guide per hunter
Professional trophy preparation
Airport greeting (pending arrival time)
Not Included
Not included in Ocellated Turkey Hunting packages:
Air transfers to Campeche
Extra Ocellated Turkeys or trophy animals
License $300 per extra turkey paid to outfitter in camp
Gratuities for guides and staff
Wine and liquor
Hotel in Merida or Campeche
Travel Protection Plan (Trip Insurance)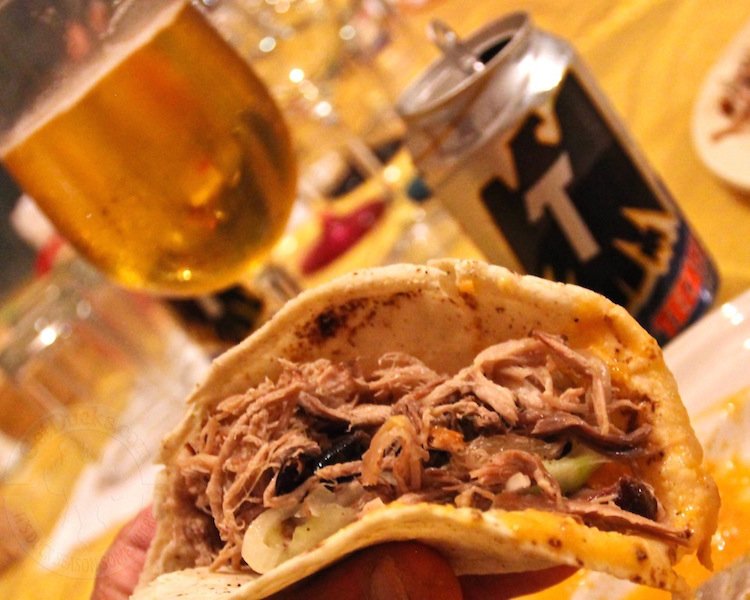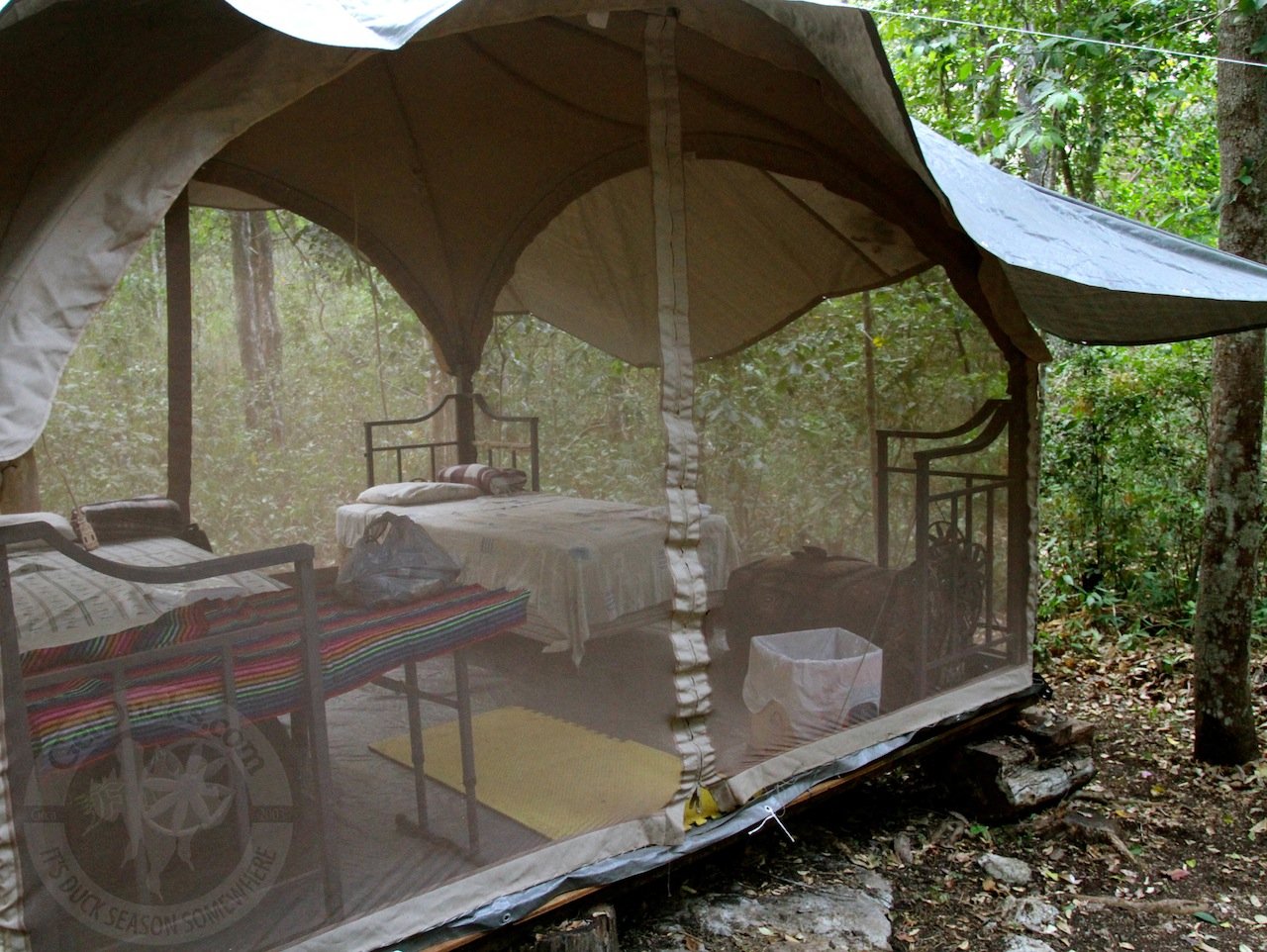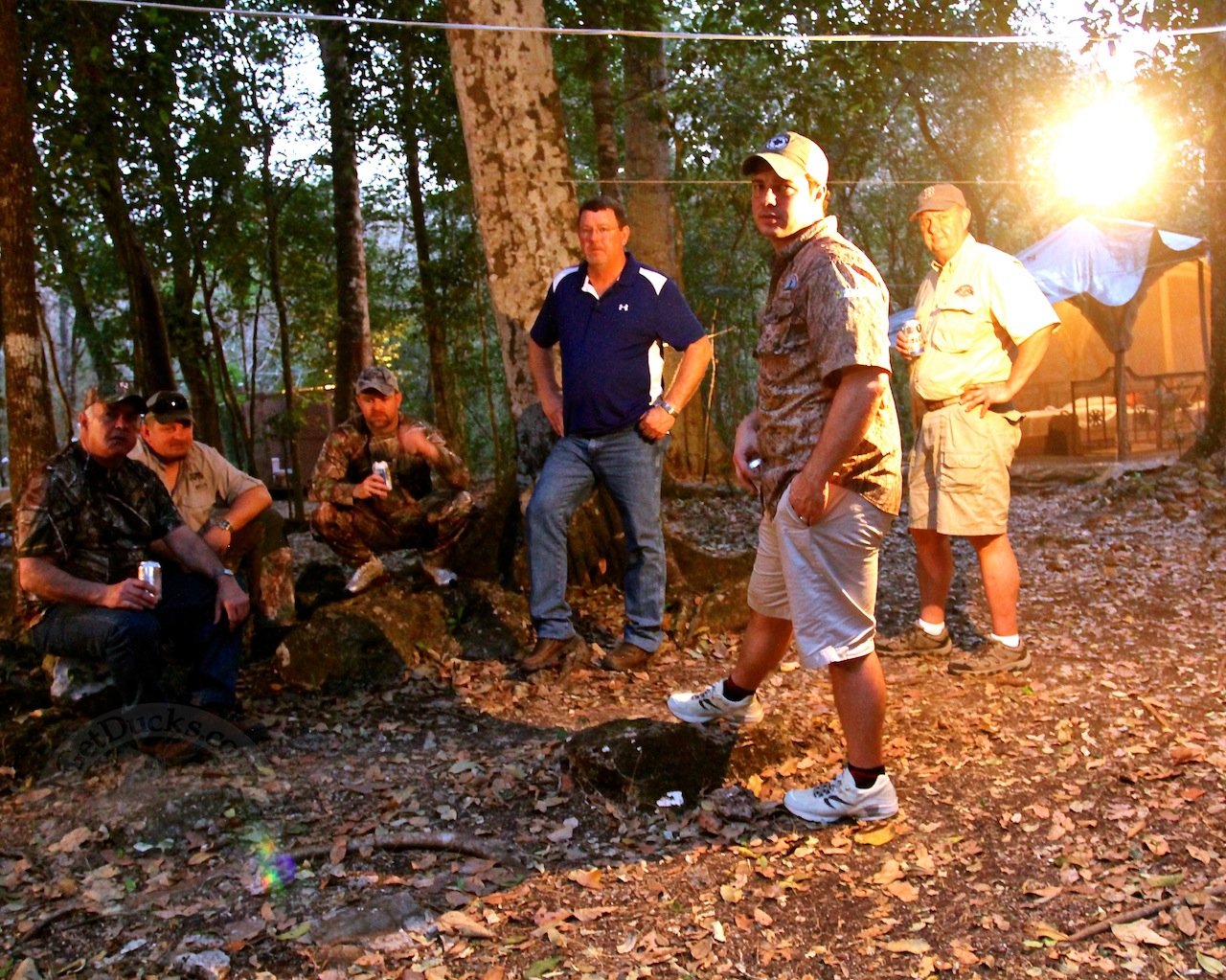 Itinerary
Day 1. Fly into Campeche City. If arriving on the 11 a.m. or 6 p.m. flights, you will be personally by the outfitter and driven to camp (hunters arriving at 11 a.m. will be met at about 1 p.m.). If arriving on the 11 p.m. flight you will overnight, be picked up at the hotel at about 1 p.m the following day, and then driven to camp. The drive to camp is about 3 hours.
Days 2 through 6. Ocellated turkey hunting.
Day 7. After a continental breakfast, guests are transfered to Campeche hotel or airport. There are 3 departing flights daily, and you can arrive in Campeche to make 11 a.m. or 6 p.m. flights.
Campeche is a beautiful town.  The historic downtown is surrounded by old Spanish fort walls from the bygone era that defending itself from pirates of the Caribbean was necessary.  The streets are filled with tourists, there are many great restaurants that specialize in seafood and other local specialties within easy walking distance of the Comfort Inn.  For guests that prefer to arrive a day early or stay an extra day, it's a great place to do so.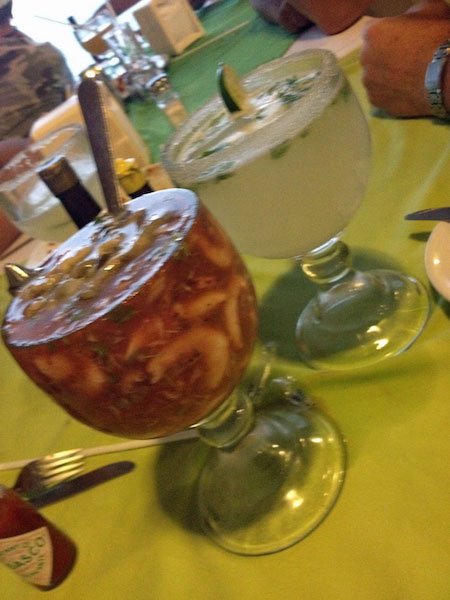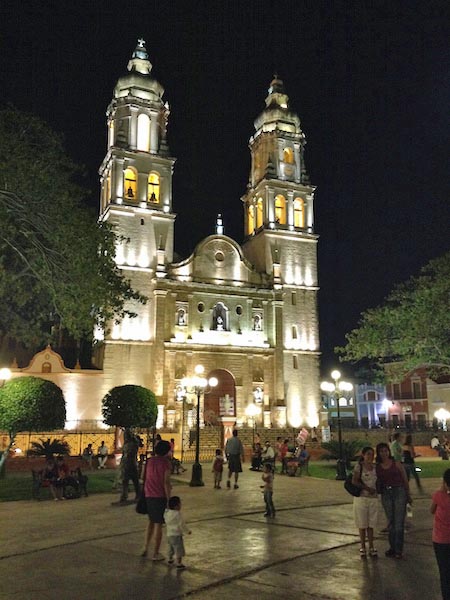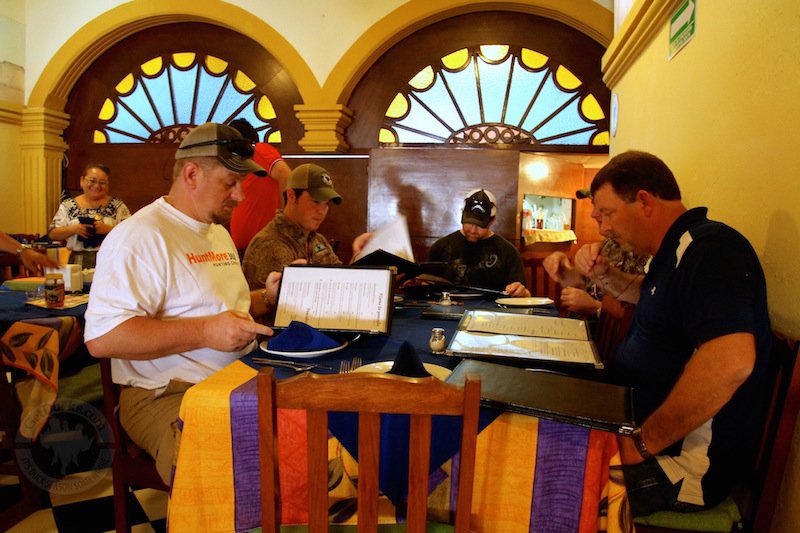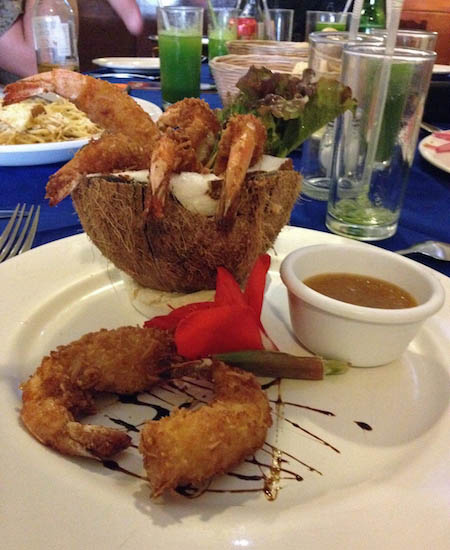 What To Bring
Below is a list of suggested to-bring items for Ocellated Turkey Hunting in Campeche, Mexico, garnered from years experience and client suggestions:
Lightweight camoflage. Temperatures mid-April range from lows in the mid-70s to highs in the mid-90s. Light-weight, quick-dry camo is preferable.
Long sleeves and full pants.
Lightweight, ankle-high hiking boots. The topography is generally flat, but the soil is generally dry, hard-compacted and somewhat rocky.
Any woodland camo pattern will work because generally the cover is very heavy.
Mask and gloves.
A good, bright flashlight with fresh batteries, and headlamp for cap brim.
A thermacell. It's rare that you'll need it, but when you do you'll be glad to have it.
Lightweight vest or equipment belt.
Camera field bag.
Shotgun sling, just in case.
Regional Bird ID book and binoculars
Satellite phone (if you absolutely must be connected)
*A What-to-Bring List is included with our customized Pre-Trip Plan.
Field Report
Ocellated turkey hunting deep in Mexico's jungles is an immersive experience that's everything a proper adventure should be and that no air-conditioned lodge will ever equal. From monkey's swinging through the tree-tops over camps to jaguars roaring in the distance, this productive environment yields a surprisingly bountiful of harvest of wild games, as judged by game seen and brought to bear heavily on game pole daily – memories to last a lifetime. Seeing hunters hoist their first ocellated turkey, that sparkles like a precious gem even under the forest canopy, never gets old. During the most recent hosted ocellated turkey hunt trip, 6 clients harvested 11 ocellated turkeys, 2 trophy brocket deer and a curassow in only 3 short days. Having killed ocellateds before, I was content to go with a camera but managed a sapote-fattened javalina that we enjoyed for supper one night due to the camp cook's expertise (and I'll keep that recipe handy in upcoming hunting seasons). Among the many reasons to return again: shooting an ocellated turkey through the seemingly impenetrable forest proved far more difficult with a camera than with a gun – 30 feet is so close and yet so very far away.
Ramsey Russell, GetDucks.com, 601-214-9737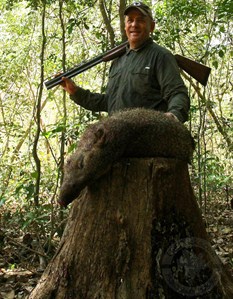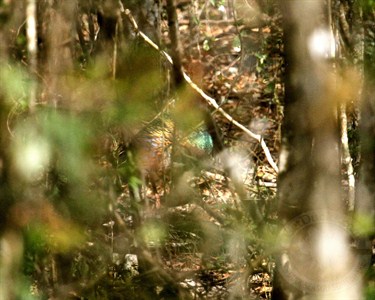 More Info
Ocellated Turkey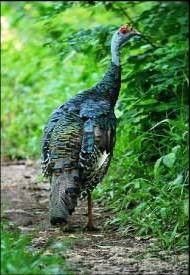 There are only two species of turkey in the world; the North American wild turkey (Meleagris gallopavo), divided into five distinct subspecies, and the ocellated turkey (Meleagris ocellata). The ocellated turkey is known by several different names that vary by Central American locale: pavo, pavo ocelado, or its Mayan Indian name, ucutz il chican. Very little research has been done on the ocellated and less is known about the ecology of this turkey than any of the five subspecies of North American wild turkeys, including the Gould's. The National Wild Turkey Federation, in partnership with the Wildlife Conservation Society and Hornocker Wildlife Institute, helped sponsor the first research project to trap and place radio transmitters on ocellated turkeys in Guatemala in 1993. Much of the information provided in this bulletin is a result of this NWTF-sponsored study.
The ocellated turkey exists only in a 50,000 square mile area comprised of the Yucatan Peninsula range includes the states of Quintana Roo, Campeche and Yucatan, as well as parts of southern Tabasco and northeastern Chiapas.
The ocellated turkey is easily distinguished from its North American cousin in appearance. The body feathers of both male and female birds have a bronze-green iridescent color mixture, although females sometimes appear duller in color with more green than bronze pigments. Unlike North American turkeys, breast feathers of male and female ocellated turkeys do not differ and cannot be used to determine sex. Neither male nor female birds have a beard.
Tail feathers in both sexes are bluish-gray in color with a well defined, eye-shaped, blue-bronze colored spot near the end followed by bright gold tip. The tail feather spots are similar to those seen on peacock feathers which led some scientists to once believe the ocellated was more related to peafowl than turkeys. In fact, these spots helped give the ocellated its name, as the Latin word for eye is oculus.
The upper, major secondary wing coverts, or wing bar, are a rich copper color and highly iridescent. The barring on primary and secondary wing feathers is similar to North American turkeys, but the secondaries contain more white coloration, especially on the outer edges.
Both sexes have a blue-colored head and neck with distinctive orange to red, warty, caruncle-like growths, called nodules, but they are more pronounced on males. The head of the male also has a fleshy blue crown behind the snood which is adorned with yellow-orange nodules similar to those on the neck. During breeding season, this crown enlarges and the coloration of the nodules becomes more pronounced. Ocellated turkeys also have a distinct eye-ring of bright red colored skin, especially visible on adult males during the breeding season.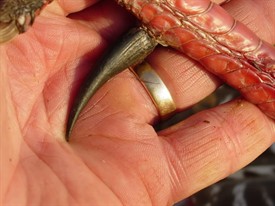 Legs of ocellated turkeys are shorter and thinner than North American wild turkeys and are deep red in color. Legs of adult males also have pronounced spurs; longer and more attenuated than those of North American gobblers. Spur lengths in males over 1 year old average at least 1.5 inches. Spurs longer than two inches have been recorded.
Ocellated turkeys are significantly smaller than any of the five subspecies of North American wild turkeys. Adult hens weigh approximately 8 pounds just prior to egg-laying and nesting and about 6-7 pounds the remainder of the year. During the breeding season adult males weigh approximately 11-12 pounds.
*Content courtesy of The National Wild Turkey Federation.