Ramsey Russell Podcast Appearances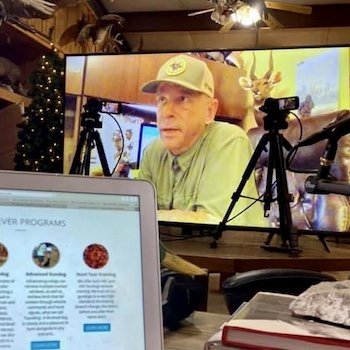 Ramsey Russell Podcast Appearances. Founder of GetDucks.com Ramsey Russell appears on various podcasts where he discusses a wide range of topics related to international duck hunting, shares insights gleaned from a  2 decades-long journey in worldwide duck hunting that has taken his company to an unprecedented level in worldwide waterfowl hunting adventures. He also shares his very personal story at times. During the 2 decades since inception, GetDucks has definitively become the number-one source for the Best Duck Hunting Adventures on Earth. But is has also become a foremost repository of waterfowl information, photos, videos and especially stories.
Storytelling is second nature to Ramsey Russell. During the past couple decades, he has duck hunted 6 continents, bagging over 10-dozen waterfowl subspecies, often traveling over 200 days annually. He's met some very interesting people along the way, experienced unique cultures. He's gained unique perspectives and valuable insights about duck hunting, duck hunters, hunting techniques, waterfowl species and habitat.